'Tis the season for drinking great wine! From office celebrations and ugly sweater parties to festive dinner get-togethers, there are countless occasions to enjoy an extraordinary bottle of wine with loved ones — and having access to delicious new wines is a must this season.
With the overwhelming amount of wine options, choosing the right bottles to collect and save for the holidays can be tricky. Don't stress, our expert wine team here at Wine Access has made choosing the right bottle for any occasion easy, by tasting thousands of wines from around the world.
Instead of two turtle doves or three French hens, here are our hand-selected, favorite wines and saké for "12 Days of Christmas Wine":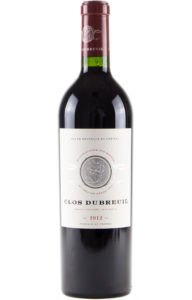 It's always great to have at least one truly great wine on standby for very special guests and celebrations.  This is an incredibly good, below-the-radar fine red wine from Bordeaux that delivers a compelling wine experience even greater than its price. — Matt Deller MW, Chief Wine Officer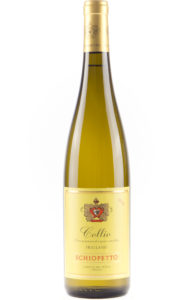 This is the most versatile white wine in our store, and is one of the most delicious discovery wines — a fantastic wine to introduce to friends over the holiday season. — Matt Deller MW, Chief Wine Officer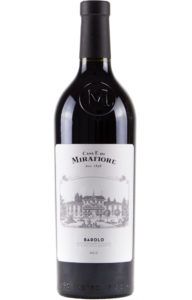 When cold weather hits, I always reach for savory, rich reds that evoke thoughts of things that make me hungry. Tasting notes include dried cherry, rose petal, mushroom, toasted barley tea, tobacco, licorice, roasted walnuts, and truffles. Barolo from a go-to producer like Mirafiore is an easy choice at $40. The quality of wine for this price won't be found anywhere else in the world. I feel like I am splurging every time I pull a cork — or that I got a deal that is too good to be true! — Sur Lucero MS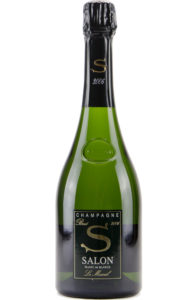 During the most festive time of the year, who wants to drink the pinnacle of Champagne? I know I do! Especially when I need to shake off the triumphs and struggles of a defining year of life. Reflection and perspective can be elusive until a beverage like the 2006 Champagne Salon stops you in your tracks! At the acme of clarity, focus and presence are where I want to be during NYE 2018; Champagne Salon is all of those things and more, contained in 49 million bubbles. — Sur Lucero MS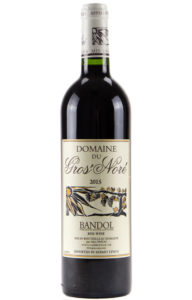 This is a show-stopper of a wine and one of the most intriguing wines we've tasted all year. It hails from Bandol, the highest regarded appellation in Provence, and has a distinct sense of place. All at once, it's powerful and refined, with a seemingly endlessly long finish of ripe blackberries, game, and licorice. — Vanessa Conlin, MW Candidate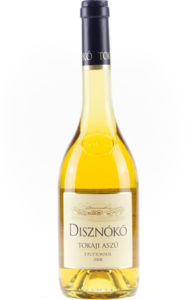 Tokaji is one of the most revered and iconic sweet wines of the world. The sweetness is achieved through botrytis, which concentrates the sugar in the berries and contributes complex notes of ginger, orange peel, honey, and saffron. The wine has a laser-focused high acidity that balances the residual sugar and makes for a very food-friendly wine when paired with savory or salty food like blue cheese or fruit-based desserts. It's incredibly delicious by itself too, in place of dessert. — Vanessa Conlin, MW Candidate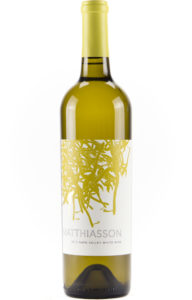 This white is utterly mesmerizing and unique. Somms from the French Laundry to Gramercy Tavern stockpile it. And so do I. On nights when I open one bottle, it's a guarantee I'll open another (or more) because it's one everyone wants to drink and is brilliant to sip on while chopping and doing prep for the big meal. A blend of Sauvignon Blanc, Ribolla Gialla, Semillon, and Tocai Friulano, drawn from two vineyards in the cool and foggy southern part of Napa Valley, it is whole-cluster-pressed, then aged on the lees in 20% new French oak, adding a "Wow," richness coupled with white peach and candied lemon complexity that you'll love.  — Jonathan Cristaldi, Editor-in-Chief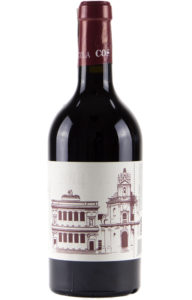 If you've never experienced the sheer joy of drinking an entire bottle of any of the reds from COS — my absolute favorite wine from Sicily next to the surreal natural wines of Frank Cornelissen — you can't go wrong with this Cerasuolo di Vittoria. It looks terrific swirled in a big glass, and the bottle alone elicits conversation, which can always be tough around the holidays! Let this make it easier: shimmering ruby color with dark cranberry hues, delicious sun-kissed red fruit and blood orange tinged with garrigue delivers a lithe, classically Italian textured wine that is more welcoming, but less assertive than Barolo or Brunello. — Jonathan Cristaldi, Editor-in-Chief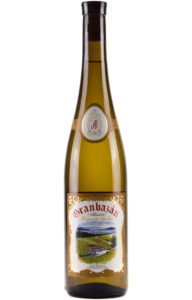 This aromatic white wonder from Galicia will dazzle on the palate, and astonish your guests, especially if you serve up a seafood-centric holiday feast of cracked crab, shrimp, and lobster. What are you waiting for? A textbook Albariño with the laser-like minerality of a German Riesling and the exotic aromatics of a French Viognier. Viva España! — Neil Mechanic, VIP Concierge Services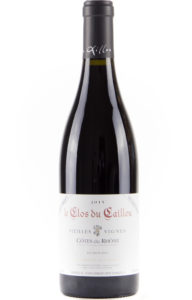 Southern Rhône Blends are some of the most versatile food pairing reds on the planet. This bottle is not your entry-level Côtes du Rhône, but a 45-year-old-vine "super cuvée" of Grenache, Syrah, and Carignan that outperforms many Châteauneuf-du-Papes that are double the price. It is a perfect wine to elevate the traditional holiday food classics including turkey with the fixings and the herb-crusted, bone-in leg of lamb. — Neil Mechanic, VIP Concierge Services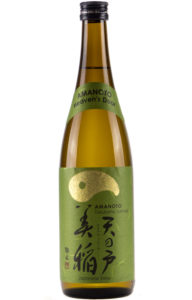 There is no better Saké to enjoy with that traditional Holiday fare: from turkey to steak and all the usual side dishes. Ama No To has it all: an herbal bouquet, a crisp attack and a dry, long finish. It's certainly a mouthwatering selection coming from a historic brewery committed to an artisanal approach. — Eduardo Dingler, Saké Ambassador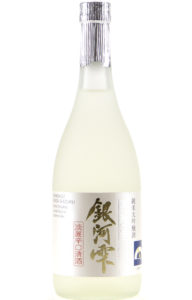 This Saké is simply superb and captivating beverage. Daiginjo is the highest quality level in Saké, and that coupled with the fact that it is produced in a man-made igloo (where the Saké is extracted from the mash applying no force) equates to an indulgent and celebratory bottle. Try it with lobster, salads, caviar and oysters with champagne vinaigrette. — Eduardo Dingler, Saké Ambassador
The holidays are stressful; choosing the perfect wine to celebrate with shouldn't be. All of our best wines for the holidays are available on our Wine Access store.
Happy Holidays from all of us here at Wine Access – cheers!