This article was originally featured on Drink Me.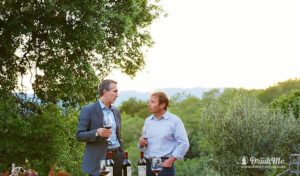 Napa is distinct, possessing acres of resplendence with idyllic lowlands and ridgelines that widen the imagination. Its wines are defined by diverse microclimates and unique soils within the American Viticultural Area that's only 30 miles long, yet is prolific in 100-point scoring wines in the categories of Cabernet Sauvignon, Merlot, Pinot Noir, Chardonnay, Sauvignon Blanc, Zinfandel and Cabernet Franc.
Like most writers who plan to tackle the subject of Napa iconoclasts, one becomes almost immediately inundated in a spoiled-for-choice-kind-of-way. What most writers don't encounter, however, is the unpredictable curating partner that this one happened upon, quite happily, called Wine Access.
It all started for me when I chose to begin my story with a personal favorite, Andy Erickson, who took the winemaking reins at ultra-premium Napa winery, Arietta in 2005. Andy added white wines to the Arietta family — wines that have since wooed critics like Robert Parker who calls them "powerful," "authoritative," and Antonio Galloni who labels them "fabulous," "absolutely gorgeous," not forgetting Stephen Tanzer who declares them "always splendid."
Formerly of Screaming Eagle, Andy Erickson has created an almost-impossible-to-find wine again. Arietta's wines grace the luminary wine lists of Michelin-starred restaurants like Per Se, The Modern, Jean-Georges, Blue Hill at Stone Barns, The French Laundry, and The Restaurant at Meadowood Napa Valley — just to name a few, so accessing his wines isn't getting any easier.
Incidentally, Sur Lucero, MS, helped usher Arietta into the limelight when he featured them on the wine list of The French Laundry. With the release of thiscaptivating and layered 2016 Arietta Quartet Sauvignon Blanc, Andy has shown what he's capable of in the the world of whites.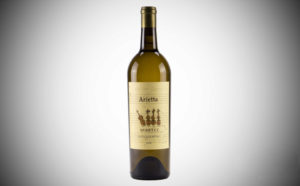 Wine Access, an online wine buying service comprising a team of outstanding sommeliers, curates and carefully chooses wines for its members, and said this of the 2016 Arietta Quartet Sauvignon Blanc: "Out of the thousands of wines we tasted this year, the 2016 Arietta "Quartet" Sauvignon Blanc is our Number One White Wine of 2017. Our Master Wine Team rated it 95 points."
I read on with particular interest. This wine isn't even available to the winery's club members and I know I'm finding the Holy Grail. "This inaugural release of "Quartet" Sauvignon Blanc, with illustrious vineyard sources from Carneros and hillside Sonoma Mountain, is among the most distinctive premium white wines from Napa Valley and around the world". I couldn't agree more. Further,, this  curation service, Wine Access, has it on its site for only $40. This is even more astounding when one considers it's not even available on the winery's own mailing list. This wine was destined for restaurants only, but due to Wine Access Sommelier, Vanessa Conlin's relationship with with the winery's co-owner Fritz Hatton, Wine Access was able to gain access to it. Lucky for us.
This intrigued me to take a closer look at the Napa Iconoclasts that continue to perpetuate the gold standard of winemaking through the lense of this wine curation and retail site. I know it sounds odd, but here's what happened next. On taking a closer look, I immediately spotted a Drink Me favorite, Benoit Touquette, best loved for his Napa Cabernets from Fait-Main, Teeter-Totter, Realm, Kata, and Hartwell, all of which are nothing short of world class.
Wine Access states "The 2015 Teeter Totter is gorgeous, boasting a dark and dense profile, with big aromas of ripe black fruit, fantastic structure and balance. It is capable of long-aging, but will deliver a ton of pleasure today. I love this latest release and know you will too."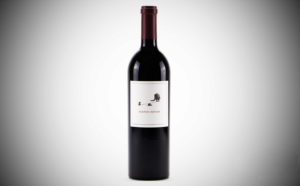 Even though Benoit Touquette has earned eight 100-point scores, he's still one of Napa's great under-the-radar winemakers. While he crafts some of the Valley's most expensive and elusive wines, Touquette doesn't believe that a truly great Napa Cabernet Sauvignon has to cost $100 or more. His Teeter Totter Cabernet, for instance, was Wine Access's hottest under-$50 Cabernet of last year. For Teeter Totter, Touquette has leveraged his personal ties to some of the finest vineyards in the valley, achieving a seductive wine priced at $49.99 per bottle—a wine that quite easily drinks like an over $100 Napa Cabernet.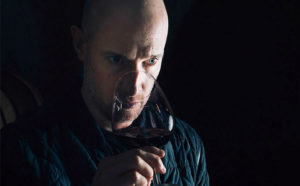 Moving on. I've personally had the good fortune of spending time, on several occasions, talking with Larry Tsai, of Moone-Tsai Wines, and I've always felt that if the wine industry had an award for "nicest guy", he would win hands-down. So I was happy to see Moone-Tsai Heintz Vineyard Chardonnay 2015, lauded on Wine Access, not only because of Larry's personable and humble demeanor, but because consumers, like you, get to taste truly innovative, personal wines like this one.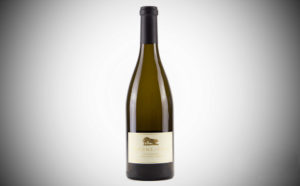 The consulting winemaker on this is French-born Philippe Melka, one of the world's top consulting winemakers. The many 100-point scores earned by Philippe keep us his steadfast fans. His exacting winemaking skills have catapulted labels like Dominus, Hundred Acre, Bryant Family, Tusk, and Dana Estates onto the world's wine stage. His Cabernet Sauvignon is the stuff of legend, but his artistry is on full display, as consulting winemaker, in the Moone-Tsai Heintz Vineyard Chardonnay, which has become a critical darling. The fact that Wine Access also sells this lays testament to the fact that this is perhaps one of the best-connected, finger-on-the-pulse, sommelier teams, curating a wine retail site, that Drink Me has heard of, so far.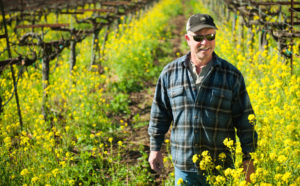 The downside? There are just 192 bottles of the 2015 Moone-Tsai Chardonnay so if it's still on the site, for sale, you should probably get on that right now. It's $75 a bottle which might sound steep, but take it from me, it's an absolute steal. Behold Sonoma Coast Chardonnay as God intended it.
After the glow of thinking about Philippe Melka's winemaking skills began to subside I dug a little deeper into Wine Access, which felt strange. After all, it's a retail site. How much impartial, balanced curation could it really have? But I continued cautiously, certain the next wine I discovered would be an inflated description of some juice someone is trying to unload on unsuspecting consumers, and Drink Me would, as its readers' loyal defender, call the website out on its faux pas.
Nope!
Winemaker Charles Thomas who helped bring Opus One to life and who Robert Parker has called "brilliant" and a "star winemaker," while Wine Spectator simply named him "one of California's best winemakers," popped up in our search, with The 2014 Cornerstone Cellars Benchlands Cabernet. This is a highly sought-after wine, and it's on this retail website, just sitting there, for only $50. It sells for $65 in the Yountville-based Cornerstone Cellars tasting room.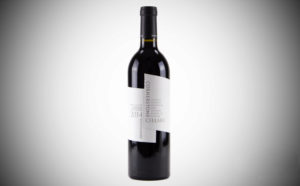 What started as a writing assignment, is now an epiphany.
The 2014 Cornerstone Cellars Benchlands Cabernet is the handiwork of Charles and his winemaking partner at Cornerstone, Kari Auringer, whose own resume includes a Scarecrow 100-pointer. Their combined expertise makes them one of the most formidable winemaking duos in Napa, and the 2014 "dream vintage" delivered perfect fruit for this ripe and luxurious Cabernet.
There is a sense of urgency to buy this one because as the 2015 vintage is released, the 2014 turns into a library wine which carries a significantly higher price tag. Better to buy now, and put it in your own library at home.
In the company of Opus One, are other prestigious producers listed on Charles Thomas's resumé. They are the marquee names of California Cabernet, and his role at these powerhouses has earned him unqualified praise from the world's most influential critics.  They include Robert Mondavi, Cardinale, Lokoya, Verité, and Quintessa.
Like Charles, many winemakers believe that winemaking begins in the vineyard, but few can back it up as he can, with experience at nearly every conceivable step between terroir and table. He has worked as barrel enologist, senior enologist, and assistant winemaker at Robert Mondavi, where he was instrumental in the conception and execution of an exclusive project called "napamedoc," which, after a 1982 name change, became known the world over as Opus One.
In the decades since, Charles's contributions to Cardinale, Rudd, and Quintessa have cemented his place in the pantheon of transformative winemakers.
Wine Access Editor, Jonathan Cristaldi (who you may also know from his editorials in Food & Wine Magazine) nailed it when he wrote, "Thomas and Auringer were lobbed a softball with the 2014 season: a "dream vintage," according to Wine Spectator, extending the winning streak of vintages that have enshrined the early teens as among Napa's most lauded periods in memory. The duo bolsters the beautiful, ripe, and concentrated fruit with 80% new French oak barriques, yielding a wine of exceptional power and grace."
Still surprised that I'm making online best-friends with a website called Wine Access, I make it personal. I think, "Let's see what they know about Julien Fayard, and if they have his Grand Cru Chablis-inspired  2013 Nicholson Jones Chardonnay, Dolly Hill because I've been looking for a bottle, to no avail. It turns out,  there are only two places to acquire it: from the winery mailing list, and, of course, on Wine Access for $30. Sold!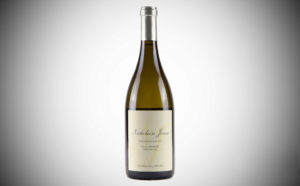 Julien Fayard is the brilliant winemaker behind Azur, and whose career includes stints at Lafite Rothschild, Smith Haut Lafitte, Quintessa, and work alongside Philippe Melka, mentioned earlier.
Dolly Hill Vineyard is on the Truchard property in Carneros. Pacific Ocean breezes from San Pablo Bay keep the grapes cool throughout the morning, but diurnal shifts and the south-facing vines mean the sun is serious in its heat in the afternoon.
Fayard's Nicholson Jones Dolly Hill Chardonnay from Parker's "vintage of a lifetime" has the luscious texture of Napa Carneros Chardonnay, balanced by freshness.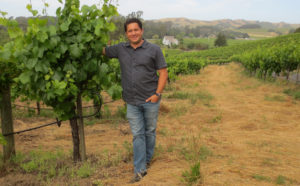 Fayard has meticulous skill and the result is a beautiful Grand Cru Chablis-inspired Chardonnay made with native yeast, and fermented and aged in stainless steel — without oak or malolactic conversion. In the blockbuster vintage of 2013, the grapes ripened perfectly in Truchard's relatively warm spot in Carneros, and are bursting with vibrant acidity.
"Julien Fayard's resume is heavy with accolades for his mouthwatering 98-100-point red wines of Beckstoffer to Kalon (the final results are not in yet, but he's one point away from perfection), and all his expert touch — and restraint — is on full display in this exquisite Old World-inspired white," says Jonathan Cristaldi. Again, I couldn't agree more.
Wine Access, I thought, was an unlikely partnership for me on a literary trip through Napa, but now I suppose not. Its purpose is to tap into each individual's personal preferences and help lead them to better wine purchasing decisions, and since I found the wines I already love on the site, costing less than in their own  tasting rooms, it seems I've found a new friend. It just happens to be a team of sommeliers, none of whom I've ever met, but who, clearly, seem know me well.