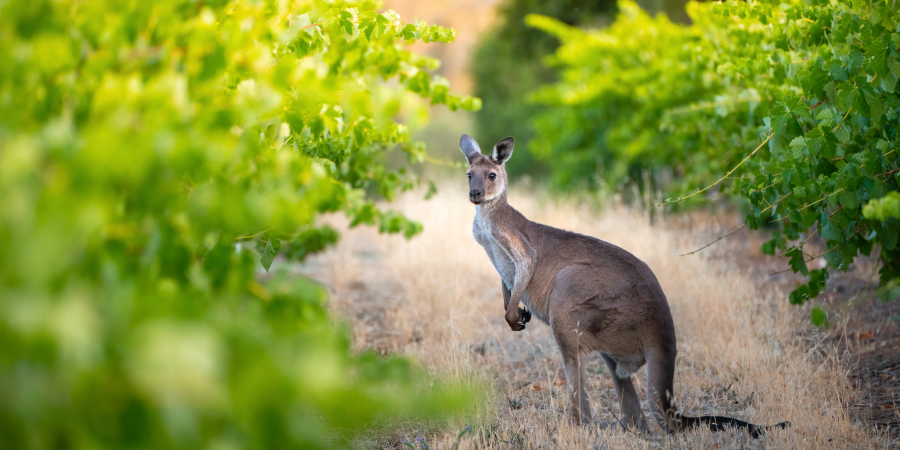 Australia is a grape-growing utopia, plain and simple. Their ubiquitous "critter wines" might dominate grocery store shelves, but this continent is our go-to for incredibly elegant wines that compete with the best bottles in the world. Top-class Shiraz, Napa Cabernet Rivals, one-of-a-kind Sémillon, and more—Australia's best bottles are worth premium prices, but you can drink exceptionally well at any price point. "It's a wine lovers' paradise, with quality in every category," Master of Wine Vanessa Conlin reminded us last week, with a glass of Brokenwood Sémillon in hand.
"What I love about Australia is that winemakers there aren't trying to copy other regions," she continued. "They're making high-quality wines that are distinctly Australian and will appeal to lovers of both the Old World and New World." Approximately 85% of Australia's plant species are native, many found nowhere else in the world. And its wines are just as distinct.
Just look at a map of Australia's wine regions and you'll get a sense of the incredible geographic diversity that empowers these wholly unique wines.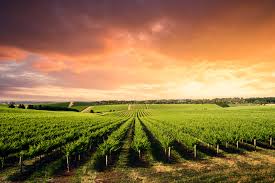 Barossa: Ground Zero for Aussie Classics
Barossa Valley is your ticket to some of the best Shiraz (AKA Syrah) the world over. Here, winemakers craft big, bold wines that pair ripe black fruit with earthiness and fine-grained tannins, to the tune of sky-high critical praise. Anyone who loves full-bodied reds but hasn't tried one from Barossa just found a region to obsess over.
"The Barossa has some of the oldest producing vineyards in the world, grown on some of the oldest known soils," said Tim Duval of John Duval Wines, including "sites producing wines of individual character, such as over 100-year-old Shiraz from the red-brown soils of the Northern grounds." Leveraging ancient soils and a hilly landscape, wineries like John Duval Wines, Yalumba, and Penfolds craft powerful reds that age for decades, and continue to be some of our go-to names for Shiraz. Trust us—if you love complex, powerful wines from the Rhône Valley, you owe yourself a few bottles from Barossa.
2019 John Duval Wines Entity Shiraz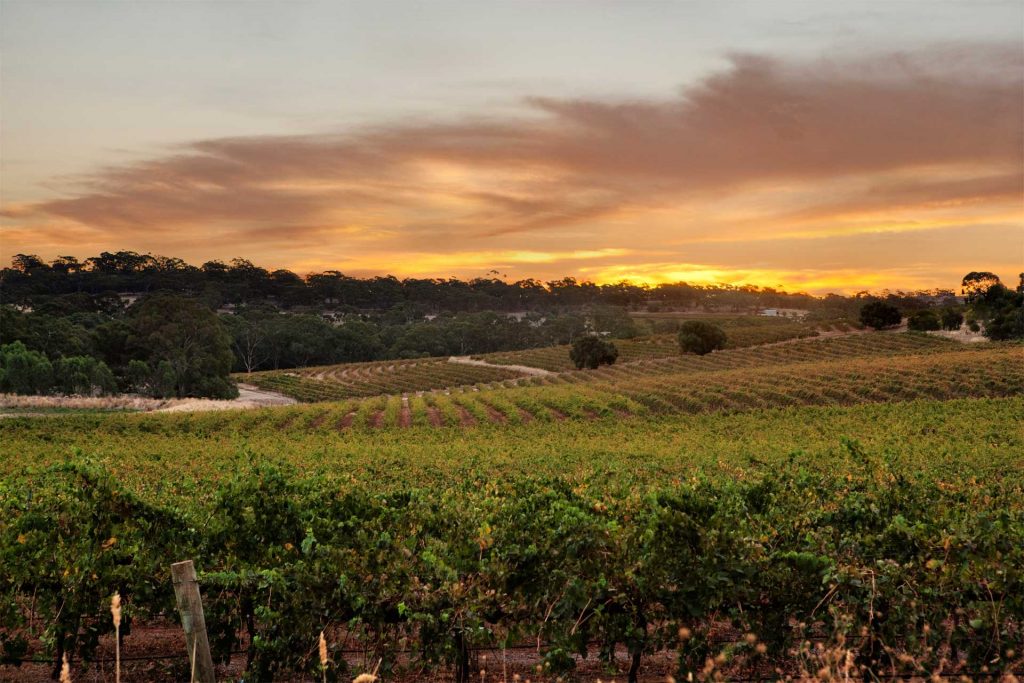 The Valleys: A Viticultural "Eden"
A perfect counterbalance to Barossa's power are the bone-dry Rieslings hailing from nearby Eden Valley and Clare Valley, where Wine Enthusiast said: "producers are working magic with this Germanic grape." These wines' mineral-rich palate and crisp acidity are more than enough to convert even the staunchest Austrian or German Riesling purist.
Eden Valley sits just above Barossa, boasting an equally long winemaking history and old soils. But the higher elevation (up to 1,640 feet above sea level) and cooler climate in its windswept hills evoke a balance of bright citrus and acidity. Clare Valley is slightly warmer, but has greater day-to-night temperature shifts, developing a gorgeous tension in the wine. Two valleys, and two distinct Rieslings that will prove irresistible to any fan of dry white wine.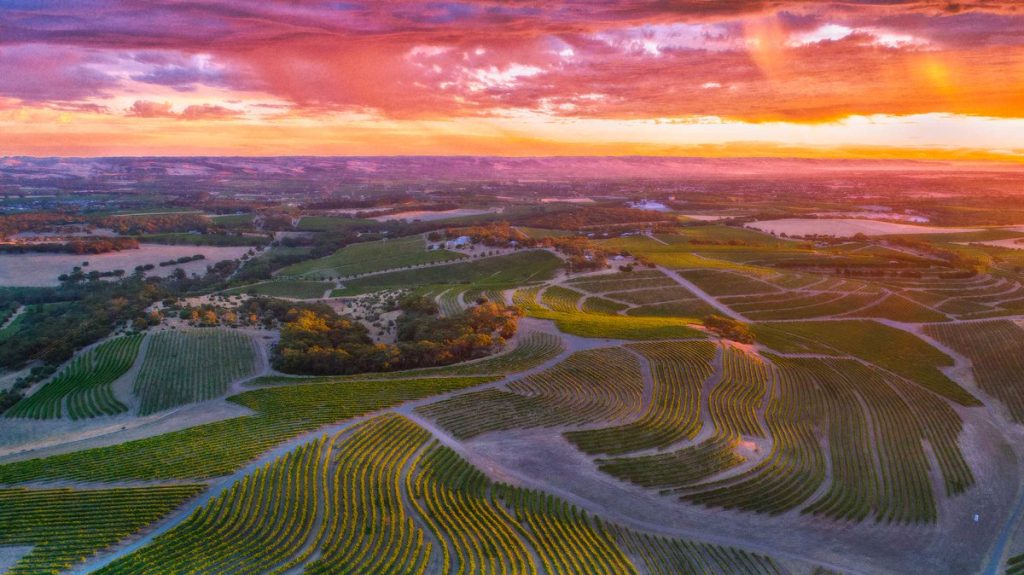 McLaren Vale: The Kingdom of Old-Vine Reds
One of Australia's oldest wine regions, McLaren Vale is also its kingdom of old-vine reds, including some from vines more than a century old. These worldly-wise vines harness a coastal climate to produce what Decanter has called "world-beating Grenache," which frequently joins forces with rich Shiraz and Mourvedre in dry, complex blends.
Hot summer days and low rainfall evoke the boldness and power in McLaren Vale reds, but the region's coastal cooling effects maintain their elegance and structure. Wineries like d'Arenberg carefully tend McLaren Vale's old vines, rooted in ancient soils (some are more than 500 million years old) to craft muscular, yet intricate blends, must-try bottles for any Rhône enthusiast.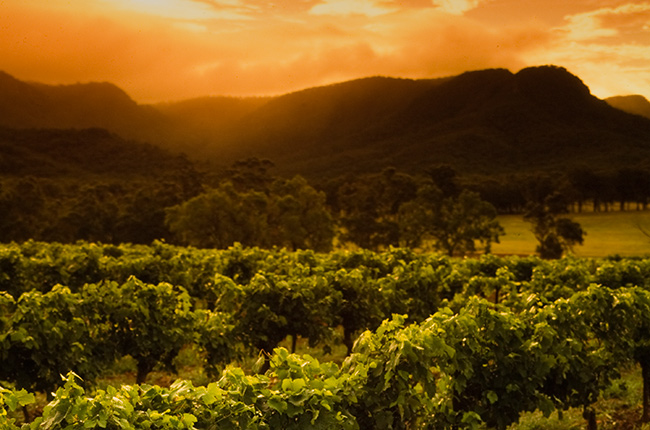 Hunter Valley: Home of White Wines Like No Other
When we talk about Hunter Valley, we're talking about one-of-a-kind Sémillon. "There is nothing else in the world like Hunter Valley Sémillon—an unoaked, light-bodied, low alcohol white that ages for decades," said Wine Access VP of Wine Robert Emery. You can try, but you won't find anything even slightly close. It's one of the world's truly great, and singular, white wines.
Brokenwood and their Hunter Valley brethren are flexing their creative muscles, leveraging a temperate, relatively wet climate to preserve delicacy in Sémillon expressions that embody Australia's exploratory and individualistic winemaking attitude. "I love drinking Hunter Valley Sémillon." Master of Wine Vanessa Conlin said. "Very few wines have that level of uniqueness." Whether you typically reach for whites or reds, it's an experience you need to try.
2019 Brokenwood Wines Semillon Hunter Valley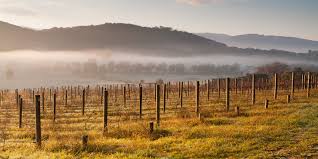 Yarra Valley: A Cradle for Picturesque Pinot
In the Yarra Valley, Pinot Noir reigns supreme. James Halliday's Wine Companion calls the region "prime pinot noir country." We'd add that it's not just Australia's prime Pinot country, but one of the prime Pinot spots worldwide. With a cool climate and various soil types, it often draws comparisons to the Côte d'Or and produces Pinots with the same impressive variety—ranging from bright and aromatic to full and brooding.
Mornington Peninsula's volcanic soils translate to red fruit and spice in the region's equally-captivating Pinots, while maritime breezes maintain vibrant acidity. Between these two regions, you'll find enough Pinot expressions to pack a cellar (or two). For Pinot lovers, it's the absolute best kind of rabbit hole to explore.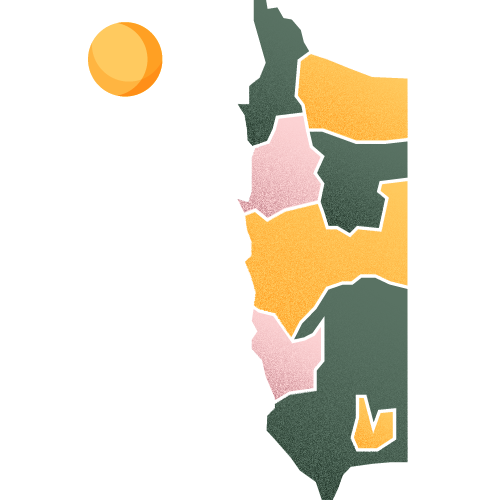 Margaret River: Australia's Napa Valley
Napa devotees: Margaret River is a Cabernet region you need to know. A region that, according to Vasse Felix winemaker Virginia Willcock, is "on the cutting edge of elegant Cabernet," eschewing the bigger-is-better philosophy in favor of delicacy and nuance.
Margaret River is "considered a Mediterranean climate, but it's got this incredible maritime influence that makes the grapes feel like cool-climate viticulture," Willcock said. "We don't have earthquakes, there's no mountains here, there's no volcanoes. It's stable, old, old land, and it just produces the most incredible, lean viticulture of high quality." That stability and cooling effect give these Cabs a signature elegance that wineries like Vasse Felix and Xanadu have mastered. Put these up against your standout Napa and Bordeaux bottles and watch them shine.
2018 Xanadu Wines Chardonnay Margaret River
2018 Vasse Felix Filius Chardonnay Margaret River
This Australian ascendence isn't anything new. Aussie winemakers have been overachieving for decades, thanks in part to the collaborative winemaking philosophy there. "It reminds me of Napa in the way that winemakers are always open to sharing their knowledge and experience," Vanessa Conlin said. "That kind of collaborative spirit drives entire regions forward."
The kicker to all of this winemaking excellence: the amazing value. "Some of the best wines […] are incredible values compared to their Old World counterparts," said Robert Emery. These wines are absolutely worth premium prices, but you can drink exceptionally well across the price spectrum.
That makes it incredibly easy to get started. And considering the quality, creativity, and diversity flowing out of Australia right now, there's no reason not to.