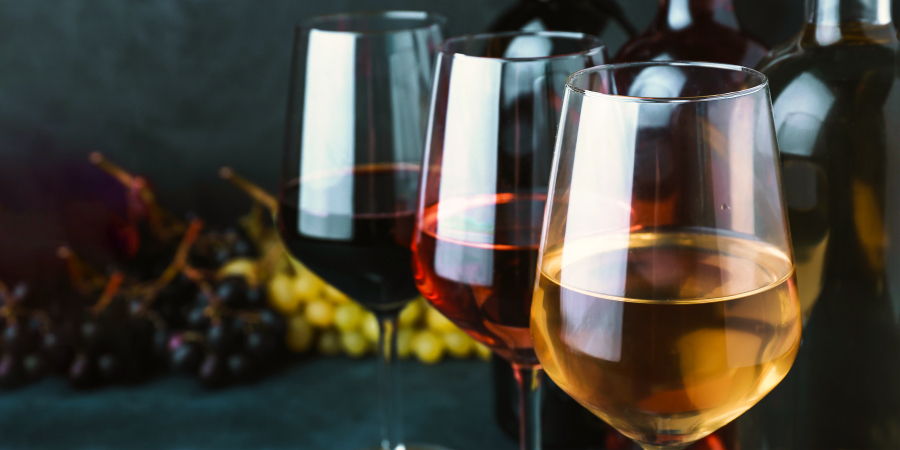 Sure, you might gravitate toward your favorite grapes, regions, and bottles, but that doesn't mean your wine journey is anywhere near over. In fact, once you've got a grip on the classic varieties, you're primed to explore their lesser-known but equally delicious alternatives. 
Whether you love Napa Cab for its richness or Sauvignon Blanc for its mouthwatering verve, you're bound to have a new favorite out there, just waiting to be discovered. That's why, based on the varieties that Wine Access members already know and love, our own Eduardo Dingler and Laura Koffer have selected some perfectly-suited alternatives that are sure to point your lifelong wine adventure in a whole new direction.
If Sangiovese, Try Rioja
Sangiovese creates a delicious array of wines from Tuscany's distinct terroirs, but those craving something new just need to hop over to Spain. Rioja, typically made from the Tempranillo grape, has that same juxtaposition of mouth-filling body and bright acidity, and the two share similar red-fruit, herbal, and earthy nuances. "Rioja, especially with some age, starts to show those layers of potpourri and dried red fruit that are found in Sangiovese," says Dingler. Because Rioja typically has more new oak than Sangiovese, think of it as a richer and more overt new favorite.
IF: 2015 Monte Antico Rosso Toscana
TRY: 2010 El Centimo Real Rioja Crianza
If Sonoma Pinot Noir, Try Australian Pinot Noir
For those who love the ripe, fresh cherry fruit and smooth texture of Sonoma Pinot Noirs—particularly cooler-climate styles from Sonoma Coast—like-minded alternatives are a mere ocean away. "Australian Pinot Noir shares some of the delicious characteristics of Sonoma Coast examples," says Dingler, "like a deep, dark core and a touch of cola." While many Australian regions are championing Pinot Noir, cool-climate regions like Yarra Valley and Mornington Peninsula will be the best bets for Sonoma Pinot lovers.
IF: 2017 Hirsch Vineyards Reserve Estate Pinot Noir Sonoma Coast
TRY: 2018 Heirloom Vineyards Velvet Frog Pinot Noir Adelaide Hills Australia
If Burgundy, Try Willamette Valley Pinot Noir
Some might say that no other Pinot Noir can rival Burgundy, but the Willamette Valley comes darn close—so close, in fact, that some Burgundian vintners have set up estates in Oregon. Thanks to the Willamette Valley's cool, wet climate, these Pinots often have Old World acidity and earthiness underlying juicy New World fruit. "The structure is similar to Burgundy," says Koffer, "with flavors that capture the essence of the Pacific Northwest: damp earth and cedar." 
IF: 2017 Patrice Rion Vieilles Vignes Cote de Nuits Villages
TRY: 2016 Nicolas Jay Pinot Noir Willamette Valley
If Napa Cabernet Sauvignon, Try Syrah
With so many other excellent Cabernet Sauvignons being made around the world, you might wonder why we're steering you to another grape, but hear us out. Instead of jumping to another Cabernet region, turn to the bold, layered wines of Syrah. "There is undoubtedly a muscular generosity that comes with Napa Valley Cab," says Dingler. "Syrah often has the same broad-shouldered intensity and dark fruit components." The Northern Rhône is prime Syrah country, and wines from regions like Côte-Rôtie and Cornas mix power with herbal, spicy, meaty nuances. Look to California for Syrahs with richer black fruit mixed with savory, classic varietal accents.
IF: 2016 Idiosyncrasy Cabernet Sauvignon Atlas Peak Napa Valley
TRY:  2018 Brick & Mortar West Block Syrah Petaluma Gap
If Bordeaux, Try Super Tuscan Reds
Once lovers of Bordeaux blends dip a toe into the world of Super Tuscans, they'll never look back. "The similarities abound!" says Koffer. "Even the soils of these places are similar, with lots of clay and gravel." Indeed, Super Tuscans were so groundbreaking—and controversial—in Italy because they largely relied on Bordeaux grapes, often accented by Syrah and Sangiovese. Expect Super Tuscans to have much of the same impact and elegance of Bordeaux blends, but with more sunny Tuscan fruit—and sometimes even a touch of Italian flair from the addition of Sangiovese.
IF: 2015 Chateau du Glana Saint-Julien Bordeaux
TRY: 2015 Podere La Pace Black Label Maremma Toscana Rosso Italy
If Rhône Blends, Try Central Coast Reds
The Southern Rhône has become a reliable source for delicious, generous reds made from grapes that are supremely well-adapted to the region's warm, sunny climate. It's no surprise, then, that California Central Coast regions like Paso Robles have adopted Rhône varieties like Grenache, Syrah, and Mourvèdre to make similarly robust and juicy blends. "Central Coast examples tend to be flashier and richer in structure, which makes them very appealing," says Dingler.
IF: 2017 Stephane Ogier Le Temps Est Venu Cotes du Rhone Rhone Valley
TRY: 2016 Bonny Doon Vineyard Le Cigare Volant Central Coast
If Sauvignon Blanc, Try Grüner Veltliner
Like Sauvignon Blanc, especially from the Loire Valley, Grüner Veltliner makes thirst-quenching wines with bright citrus flavors, distinct minerality, and herbal character. "If you seek out those beautiful, green, grassy notes of Sancerre, Grüner is the natural next step," says Koffer. "It brings to the forefront the herbal notes of chervil and fresh grass." Grown on Austria's cool mountain slopes, Grüner Veltliner is subtler and less aromatic than the distinctive Sauvignon Blanc, but its freshness and drinkability will make Sancerre lovers feel at home.
IF: 2019 Clos Du Val Estate Sauvignon Blanc Yountville
TRY: 2018 Weingut Prager Gruner Veltliner Federspiel Ried Hinter Der Burg Wachau Austria
If Pinot Grigio, Try Albariño
Light, easy-drinking Pinot Grigio always satisfies, but those looking to get adventurous should head to Rías Baixas, along Spain's cool, lush northwestern shores. Here, Albariño is king, making crisp and refreshing white wines that Pinot Grigio lovers will fall for immediately. "Albariño can have a little more peach and orchard fruit flavor," says Koffer, "while still retaining a nice high-acid zip." While Albariño may be a bit punchier and more aromatic than most Pinot Grigios, that zingy, mouthwatering acidity makes it the perfect everyday sipper.
IF: 2014 Trimbach Reserve Pinot Gris Alsace 
TRY: 2019 Bodegas Pazo de Villarei Albarino Rias Baixas Galicia Spain
If New Zealand Sauvignon Blanc, Try Dry Riesling 
"New Zealand Sauvignon Blanc and Riesling share two of the most appealing qualities," says Dingler. "One of them is high aromatics, and the other one is high acidity—which makes them mouthwatering and irresistible." While the two grapes may smell distinctly different in the glass—the first citrusy and herbaceous, the second lemon-peachy and mineral—they are both super refreshing, delicious, and perfect for food. Dingler recommends that New Zealand Sauvignon Blanc lovers look for Trocken Rieslings from Germany's Mosel or Rheingau regions.
IF: 2019 Lawson's Dry Hills Sauvignon Blanc Marlborough New Zealand
TRY: 2018 Weingut Von Winning Winnings Riesling Pfalz Germany