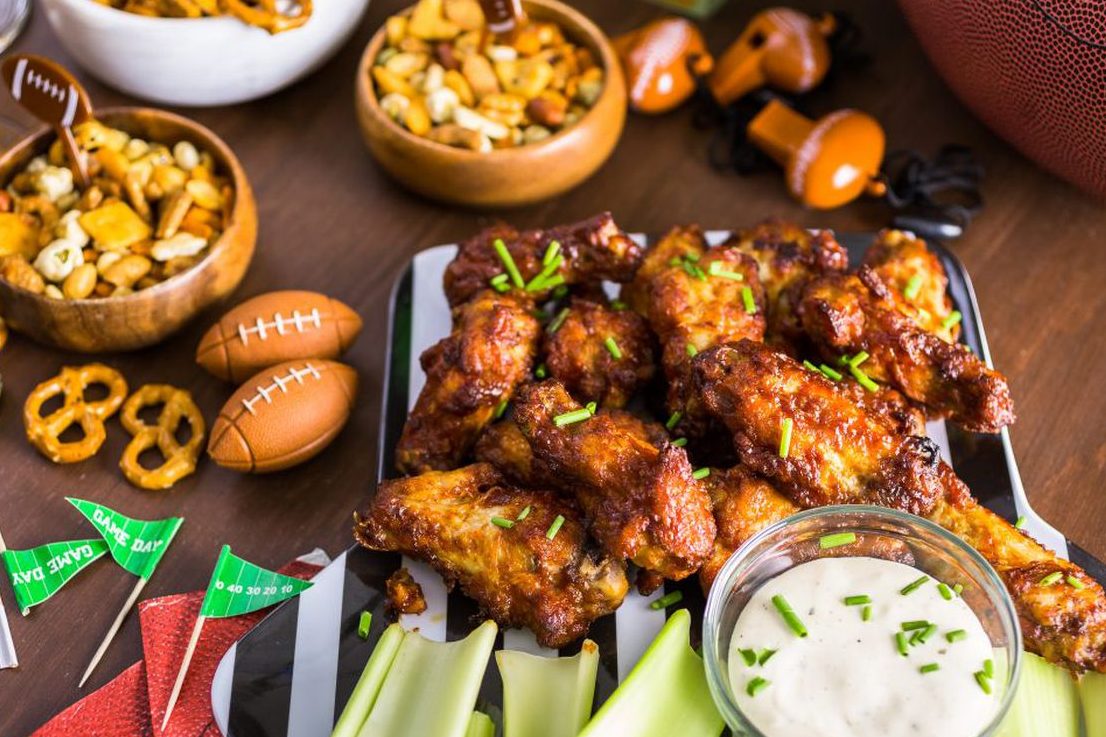 It's estimated that the US loses $4 billion in productivity due to the post-Super Bowl, um, we'll say absenteeism 😉. There's a movement afoot to make the Monday after the big game a holiday, but until that day comes, we say don't let that productivity perish in vain.
The best way to do that is by savoring every sip we take on Super Bowl Sunday—which means having perfect pairings at the ready.
Pizza & Wings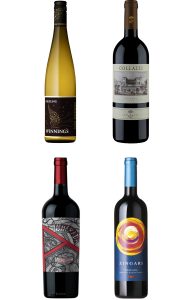 Unless you've got big money riding on the coin toss (we take home team, heads every year) the most exciting pre-game moment comes when you're assessing the spread—and we consider any party without pizza AND wings a Leon Lett-sized Super Bowl… We'll take an icy German Riesling to cool off the Frank's Red Hot on the wings, and while we'll be happy to see a great NY-style pie on the table, we'll be thrilled if there's a Tuscan or Argentine red somewhere in the room. Be sure to get a good amount of food in your belly early: As the head coaches are likely telling the teams in the locker rooms, this is gonna be a long day.
This set includes:
Six-Foot Subs & Chips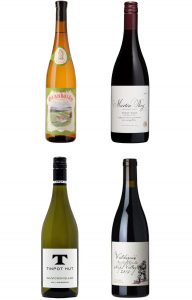 "A few more feet, and I can fit it in the fridge." –Homer Simpson
We don't recommend you take down a leftover sub by yourself like Homer, but we do recommend taking part of whatever the sub (or hoagie, or grinder), a Super Bowl standby, has to offer. A table-length sando could contain anything—mild turkey and cheese, prosciutto and spicy salami—so your wine choices, like a defense trying to contain Lamar Jackson, must be ready for anything. That's why we'd opt for lively high-acid whites like Albarino and Sauvignon Blanc, and do-it-all reds like Pinot Noir and the underrated Valdiguie.
This set includes:
Tacos & Nachos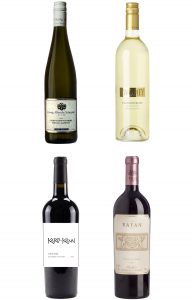 "We gotta match their intensity." -Every football coach ever
Who knew that what our crew-cutted coach shouted in our faces before our high school games would come in handy in the wine world? Well, turns out that intensity-matching is just as essential at your Super Bowl soiree as it is on the gridiron. That's why when dealing with spicy foods like nachos and tacos, we opt for wines that can hold the line. It doesn't necessarily mean brawn: the strong grassiness of a nice, ripe Sauvignon Blanc will do the trick, as will the smokiness of a perfectly aged Spanish Red.
This set includes:
Burgers & Hot Dogs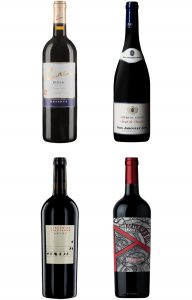 We've all got 'em: football friends who pride themselves on being too salt-of-the-earth to partake in a craft beer, let alone engage with the highbrow wine world. But we firmly believe that once our blue-collar buddies have a juicy burger or hot dog followed by a Napa red or a humble-yet-complex Côtes-du-Rhône, they'll never go back to Natural Light.
This set includes:
Appetizers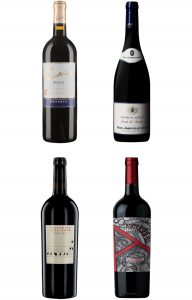 You've only got two hands, and one is holding a floppy paper plate laden with cocktail franks, potato skins, mozzarella sticks, and jalapeño poppers—so what do you want in the other? A wine of maximum versatility and refreshment, that's what, and for that, absolutely nothing beats bubbles. Sparkling is your H-back, your cornerback-kick returner, and should be your number-one no-brainer bottle when you think no wine could possibly tackle the task.
This set includes:
Cheese & Charcuterie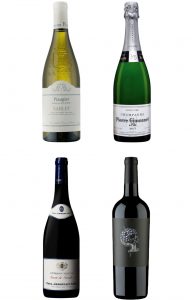 OK, let's say you love the game but reject football's Velveeta-dip and Cool Ranch culture, so you decide to go full country club with cheese and charcuterie. We say go all-in with a bottle of Champagne—it doesn't get any fancier than that, and bubbly won't break stride when your friend who didn't get the memo shows up with Flaming Hot Cheetos. And since a Super Bowl party with Camembert is likely to have filet mignon coming off the grill at halftime, we recommend bringing in a hearty California Cab to complete the point-after.
This set includes:
Smoked Meats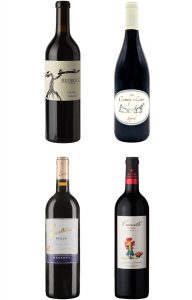 Smoked: It's bad if we're talking about your team's free safety getting beat deep on a post route, but good if it means your host has had a ten-pound brisket cooking at about 250 degrees in his Big Green Egg since the night before. We say, where there's smoke, add more: That's why we love cigar-box-tinged Rioja and spicy Syrah to hang with meats that have seen open flame. And of course, when meat's coming off the grill, vibrant Zinfandel is always a bottle you want on your team.
This set includes:
Fried Chicken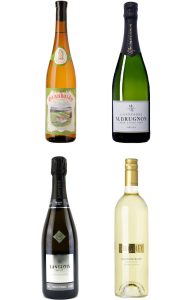 Sure, it can force your fickle fingers to fumble a precious bottle of wine, but we still love fried chicken for the big game—just don't let it throw your palate for a loss. That's why we recommend wines that take fats head-on. Bubbles, Champagne or otherwise, are the ultimate fat-sacker, so be sure to have a few on the roster. Of course, other high-acid whites, like Albarino and Sauvignon Blanc, can also cleanse your palate for the next play.
This set includes: