From Bordeaux blends to scintillating Chenin Blancs, South African wines offer not just armchair travel, but the perfect marriage of Old World rusticity and New World ripeness. This week we sat down with our good friend Jim Clarke, America's definitive expert on South African wines, to explore the wines of the "other" Land Down Under, and to talk about Jim's new book, The Wines of South Africa.
Wine Access members can experience The Wines of South Africa for 30% off, using our exclusive member discount code SAWACC30 until January 2021.
How did you get introduced to South African wines? Was it love at first sip?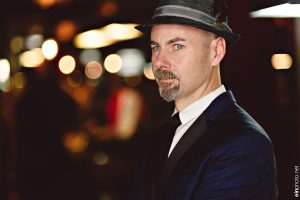 While I was beginning my wine studies, I won a wine writing competition held by the American Sommelier Association and Wines from Spain. Rory Callahan organized the whole thing and we became friends; he was an influential consultant and introduced me to South African wines, arranging several trips and putting other opportunities my way. Between the people in the South African wine industry and the wide range of wines and stories it was impossible not to be intrigued.
If you had to describe South African wines in a single sentence, what would you tell wine lovers?
South Africa's winegrowing landscape is so diverse that it supports a wide range of wine styles, so there are great wines to be had no matter what your palate; the through lines between them are a balance between more traditional, European-style, structured elements and modern generosity of fruit, and a sophisticated emphasis on mouthfeel and texture.
Tell us about your book? What inspired you to write a full volume about these wines? What's the challenge in discovering, enjoying, and learning about these wines for American drinkers?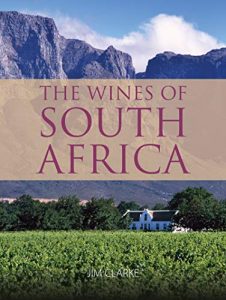 The time was right for a book. South African wines have developed tremendously in the past dozen or so years. The quality has never been higher, and the virtues and characteristics of the country's various wine regions are in clear focus. The latter is what made me think that this is the right time. The South African wine industry is incredibly dynamic, so there's still plenty of change to come, but all the pieces are in place and clear. For American wine drinkers the wines can sometimes be hard to find; there aren't the traditional connections between the U.S. and South Africa that one finds with the U.K. for example, and many of the highest profile producers are small production, boutique operations. But more and more retailers are catching on, and the South African section at in-the-know retailers has grown substantially.
In the midst of our own struggle for diversity in the American wine industry, how do you think we could benefit from looking at the South African example? In post-Apartheid South Africa, has diversity exploded in the wine industry or is it still a struggle?
The South African wine industry has invested a great deal in the process of diversifying the industry, but progress could have been faster. It is accelerating, however, as demonstrated by celebrated brands such as Aslina, Carmen Stevens, and Kumusha. As a model for the U.S. I think one thing South Africa shows is the need to look at all aspects of the industry. It's not just about a handful of Black winemakers; it's about supporting diversity at all levels of the industry – retail, sommeliers, distribution, and production. And it's about understanding how different groups prefer or want to enjoy wine, rather than imposing a model for wine drinking that disregards the experiences or interests of a particular group.
What was the first wine book that made a difference to you? How do you hope your own book will add to the greater collection of wine literature that exists today?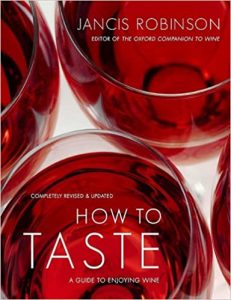 Jancis Robinson's "How to Taste" was the first wine book that really made a difference in how I approached wine, and played a big role in developing my interest and giving me the tools to understand my palate and appreciate the range of experiences wine can offer. That said, I'm really excited to be part of the Classic Wine Library. When I was studying – and I still am, really – the first step in coming to grips with a wine region was to buy the appropriate book in that series. Hopefully my book fits in with the series in that regard, giving readers a strong grasp of what the wines are like and why, where they come from, and what stories lie behind today's modern South African wine industry.
How did you get into wine?
I studied music composition in London and the Netherlands, and came to New York in 2001 looking to build my musical career – so naturally I worked in restaurants as a day job. I was very fortunate as my first job was with a restaurant group, B.R. Guest, that had a superb wine education program at the time, and that's where I caught the bug. I began studying outside of work, applied what I knew as a composer to that writing competition, and won. That combination set the path for much of my wine career to come – working as a sommelier and journalist, and developing a specialty in South Africa.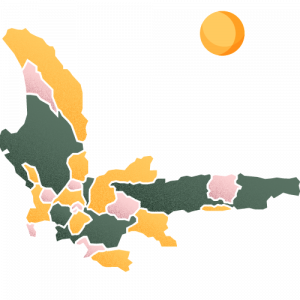 Looking back, is there anything you would have done differently?
Not really. I supposed I could have been more focused and advanced faster, but at a certain point I made a conscious decision to make sure I kept a balanced life with time for outside activities – going to the opera, traveling, etc., or for a long time even just the mix of being both a sommelier and a writer. The time commitment restaurants demand – I left my last-ever restaurant gig when they asked my to commit to "at least 70 hours a week" – makes that very difficult, and while I love the passion of many wine professionals, this narrowness of experience sometimes creates a myopia in the industry that I think works to its detriment, and to the detriment of the individual.
On any given weeknight, what are you most likely to be drinking?
I really like to drink a wide range of wines, as well as sake and beer, so it's hard to say for sure, but you would be on safe ground betting on bubbles – South African Cap Classique, Champagne, English sparkling wine and so forth, depending on the occasion. I have a strong appreciation for white wines that display texture and mouthfeel on the palate without relying on oak; it's one of the things I really love about South African Chenin Blanc and Chardonnay.
What is the greatest misconception about wine you'd like to dispel?
I love a good wine pairing, but I think this aspect of wine enjoyment gets overplayed and doesn't reflect the way most people enjoy wine. It's kind of lazy, whether in terms of journalism or for sommeliers. I think many of the latter know that no matter how much they personally enjoy a food-wine combination, they have happier guests when they pair the wine to the guests' palates first, food second.
You worked as a sommelier for a long time–what's your go-to South African food and wine combination? What's your go-to piece of food and wine wisdom when it comes to perfect pairings?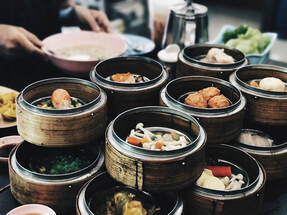 Haha! When I responded to the last question I hadn't looked ahead and seen this one! Well, that said, if I go back to what I was saying about white wine and texture, I think those textured South African Chenin Blancs are a great answer for how many restaurants are serving food today (at least pre-pandemic): the small plates experience that offers many different tastes. Pairing one by one can get a bit precious or tedious, and detract from the casual, fun aspect that I think is a great part of the small plates experience (This is different from the tasting menu experience, which is more formal, of course). Many of these South African Chenins have got enough structure and weight to match richer dishes, but still have the acidity to pair with more delicate items, so they're really great that way. When I took my wife Shana to South Africa we enjoyed a bottle of Donovan Rall's Chenin-based blend at the Pot Luck Club in Cape Town, which offers just that sort of experience, and the whole meal, wine and food (and ambiance) was a joy. That said, probably the pairing experience I take advantage of most frequently is South African Cap Classique with dim sum; we live on the edge of Chinatown in New York, and Sunday dim sum brunch with a bottle of bubbly is the centerpiece of our preferred Sunday routine.