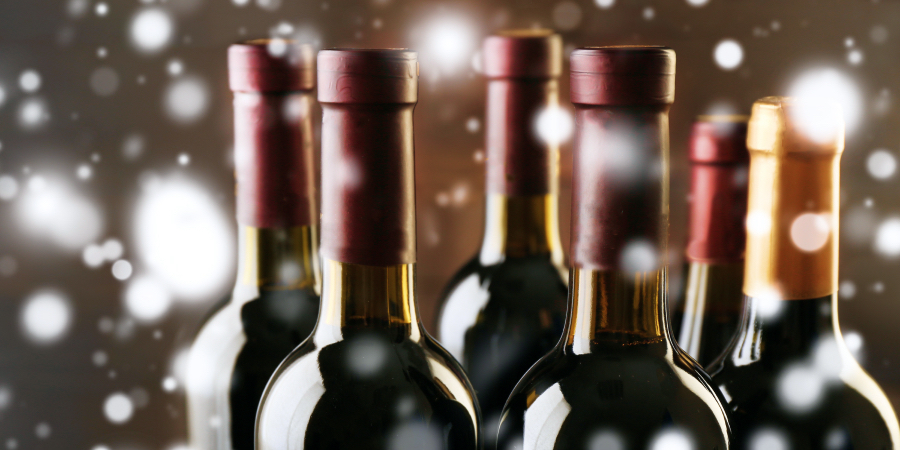 Nothing is more emblematic of the holiday season than family and friends gathered around a table, and when it comes to bringing people together nobody does it better than the experts— the multigenerational leaders of our favorite wineries. We turned to winemakers and vintners for inspiration this holiday, and from cherished bottles from their own estates, to wines from admired appellations and producers, and even a few non-wine specialties, these winemaker favorites may just spark a new tradition.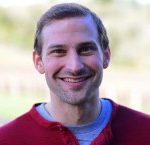 Tom Gerrie
Winegrower and owner, Cristom Vineyards
Wine Access members always clamor for Cristom Vineyards' Pinot Noirs, and it's no surprise—since founder Paul Gerrie established the winery in 1992, Cristom has become known for crafting some of the Willamette Valley's top wines. Second-generation owner Tom Gerrie took over from his father in 2012 and has since built upon his father's vision of taking care of the land while using minimal intervention in the cellar by transitioning the estate to biodynamic farming since 2017.
What will be on your holiday table this year?
TG: "We always try to have a wine that's an inspirational, benchmark wine because these are times to be grateful of all we've had and the things that have brought us here. Domaine Dujac is probably the greatest inspirational wine for both my father, myself, and our winemaker Steve Doerner. It's the level of farming and the quality we're trying to achieve, so it creates dynamic discussions and ties the two generations of the company together—and what better time to do that than over the holidays?"
Which Cristom wine do you love to enjoy over the holidays?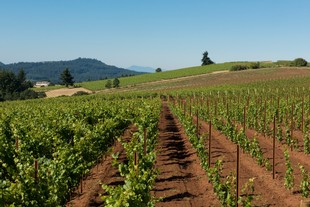 TG: "We keep a library of the estate going back to the very beginning in 1992, so I love when we can bring out a special or meaningful vintage for a guest we get to welcome at our table. Our style is made with whole-cluster inclusion, giving a lot of extra tannin, and we pick with very low pH (so, high acidity), so there's a lot of structure to the wines, and they age quite well.
Right now, 2005, 2006, and 2007 wines are drinking beautifully, especially our Marjorie Vineyard Pinot Noir from those vintages; that was Marjorie in its prime because we replanted when our own-rooted vines began to show signs of phylloxera. Because I took over the vineyard from my parents eight years ago, I also love to open a wine made while my father was leading Cristom and compare it to wine we're making from the same site today—2007 versus 2017 is a great comparison now."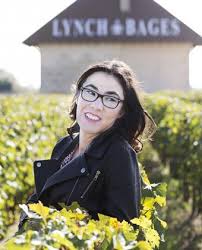 Marina Cazes
Digital Communications Officer, Château Lynch-Bages
The Cazes family has owned Château Lynch-Bages since 1939, so family holidays have included wines from the celebrated grand cru classé Pauillac estate for decades. Now, the family's estates—which are still managed by Marina's father, Jean-Charles—include acclaimed properties from Château Ormes de Pez in Saint-Estèphe to Domaine des Sénéchaux in Châteauneuf-du-Pape.
What will be on your holiday table this year?
MC: "I have to admit that I have a special weakness for old Port wines or colheitas. The best Christmas pairing would be the chocolate cake with almonds that my Portuguese grandmother Edith used to bake. We affectionately call it the "baixinho" ("the flat one") and it is absolutely delicious with a Quinta do Crasto vintage Port made by our friends, the Roquette family."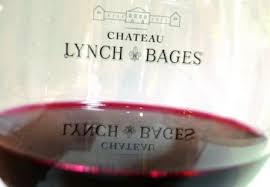 Which Château Lynch-Bages wine do you love to enjoy over the holidays?
MC: "As for a special Lynch-Bages vintage that we enjoy to drink on this occasion, since I was born on December 24, we usually enjoy my vintage—which is 1970! It's a little past its prime now, but there is still gas left in the 50-year-old tank, and there is no reason to hold this wine any longer."
Do you have a favorite non-wine beverage to drink over the holidays?
MC: "That would definitely be a Delamain cognac. It is a cognac that I can sip with pleasure after a holiday meal in good company, and it is a great fuel for lively conversations!"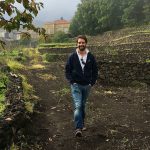 Salvino Benanti
Co-owner, Benanti
The slopes of Sicily's active Mount Etna volcano produce some of Italy's most sought-after bottles today, but when Benanti began making wine here in the late 1980s, few others dared to do the same. Along with his brother Antonio, Salvino Benanti now carries on his father's vision of crafting elegant Etna wines from local grapes year after year.
What will be on your holiday table this year?
SB: "We Italians like sparkling wines, and I will definitely enjoy a few glasses of northern Italian bubbles over the holidays. My favorites come from Trentino, where sparkling wines are made with the same grapes and process as French Champagne, but the prices are not as high and the quality is stellar. I prefer white, but I won't say no to a rosé."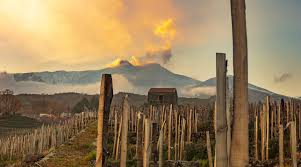 Which Benanti wine do you love to enjoy over the holidays?
SB: "It has to be our Benanti Etna Rosso. Like all reds from the Etna volcano, it is dry with refreshing acidity and elegant tannins. One can really taste the minerality of our black, sandy soils, coupled with red berry flavors, spices, and a bit of smoke. The wine is light and easy to drink, although it has structure, so it's good on its own, but we usually pair it with light dishes like roast pork, veal, or turkey—with mushrooms or truffles being a nice complement."
Do you have a favorite non-wine beverage to drink over the holidays?
SB: "In recent years my 'acquired family,' who are Austrian, have educated my palate about fine beers from that country. I will be spending time at my father-in-law's over Christmas, and I will surely enjoy the local beer, which is usually blonde in color. I like these beers because they are elegant and refreshing, with a moderate alcohol content and a very balanced profile."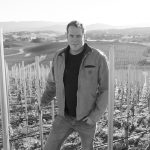 Pete Stolpman
Partner, Stolpman Vineyards
A family legacy that began with Pete's father, Tom, Stolpman Vineyards has become one of Wine Access members' most beloved wineries. From the limestone hillsides of Santa Barbara's Ballard Canyon, the Stolpman team specializes in crafting concentrated and complex wines from grapes like Syrah and Roussanne.
What will be on your holiday table this year?
PS: "At some point over the holiday period my wife and I have a special dinner where we break out our favorite Syrah from France: Auguste Clape Cornas. I pair it with either a ribeye cap or lamb chops because, for me, the dark, brooding bloodiness of the wine calls for flavorful red meat off the grill. Auguste Clape means a lot to me because we've learned so much about old-vine, pre-clonal Syrah during our visits there with his grandson Olivier, and I've become obsessed with these non-commercial Syrah vine strains that produce amazing, low-yielding wines with concentration and complexity. My eldest son August is named after the late, great Auguste."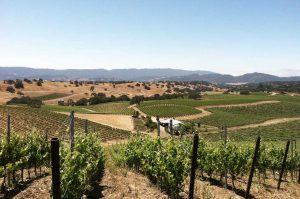 Which Stolpman wine do you love to enjoy over the holidays?
PS: "We drink our Estate Syrah, often out of magnum. It is full-bodied and luscious, yet bright and energetic enough not to overpower the menagerie of dishes that show up from the different branches of the family. Our higher-end Syrahs are richer and more robust, so we usually break those out later as the night progresses."
Do you have a favorite non-wine beverage to drink over the holidays?
PS: "We have five acres of Tuscan olive trees that we primarily use for extra virgin olive oil, so we take a small portion of olives for a long, salt-only brining that creates the best dirty martinis in the world. They have become so famous among our friends that for the first time, we were going to have them packaged for sale. Unfortunately olive harvests are cyclical, and the trees didn't bear much fruit this year. Luckily, I have some 2012 vintage jars tucked away."
Shop Syrah.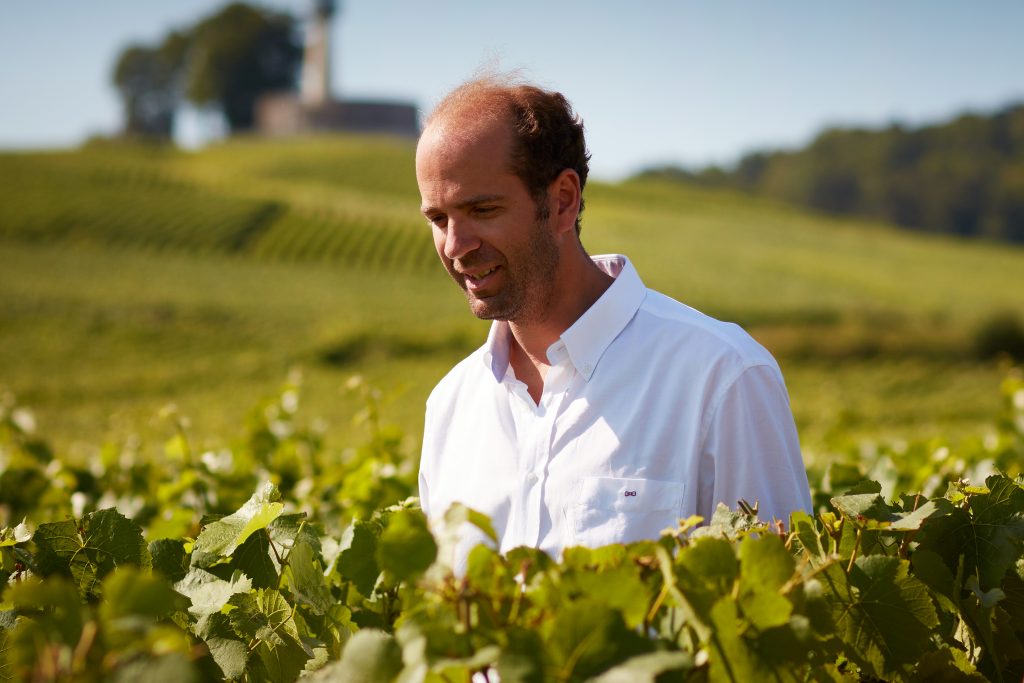 Edouard Labruyère
Owner, Domaine Labruyère, Domaine Jacques Prieur, Château Rouget, J.M. Labruyère
With estates in Bordeaux, Burgundy, Champagne, and Beaujolais, Edouard Labruyère has no shortage of great wine to choose from over the holidays. While the Labruyère family now owns wineries in some of France's finest appellations, their roots are in the Beaujolais cru Moulin-à-Vent, where Edouard and his father Jean-Pierre have focused on acquiring some of the appellation's best vineyard parcels over the past 20 years.
What will be on your holiday table this year?
EL: "For at least three generations of Labruyère, we have celebrated Christmas and New Year's Eve with an old Sauternes. This year, I would love to drink a great Sauternes with at least 30 years of aging, like a Suduiraut or a Doisy Daëne 1988—or even older. The delicate touch of the noble rot on your palate when it's cold and windy outside puts you in a different world. I personally love it with cheese or seafood, which is a perfect match between freshness and sweetness and shows a great Sauternes can be your friend during a whole Christmas dinner, and until late at night."
Which of your family's wines do you love to enjoy over the holidays?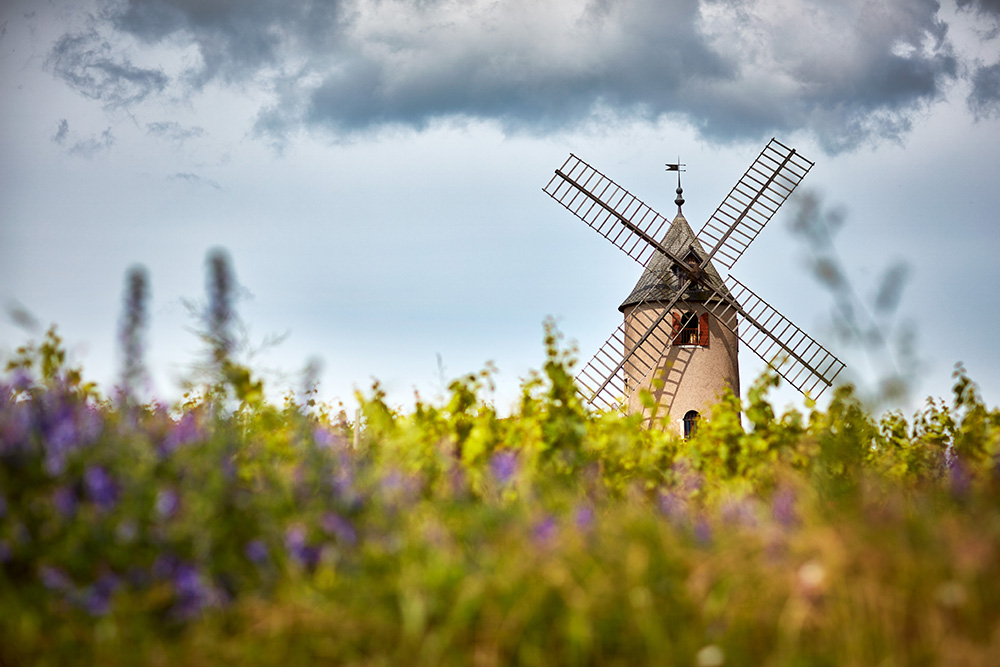 EL: "For a cozy, intimate holiday moment, I love the Domaine Labruyère Le Clos from the 2014 or before. This is a UFO in the cru of Beaujolais [and is a Moulin-à-Vent monopole owned by the Labruyère family]. You could easily believe it is a premier or grand cru from Côte de Nuits. It's the deepest intensity in color and structure I've ever tasted in a Gamay, with an ability to age without any comparison, and an amazing portfolio of aromas.
For a family holiday moment, I look to the Domaine Labruyère Coeur de Terroirs 2016. 750 milliliters are not enough for this amazing wine—it's easy to drink now with a deep complexity of aromas and an ability to match with any kind of great food."