story and photos by Virginia Miller
A Napa winter is marked by the magic of mustard flowers, carpeting vineyard floors with a vivid, cheery yellow. This is NorCal winter.
Wine country off season is the unsung, idyllic time to visit Napa Valley. Sunny, clear, cool days give way to cozy winter nights in front of a fireplace after a day of eating and wine tasting. Over the winter, hotel rates are cheaper and the hottest restaurants are easier to book. Napa isn't as flooded with tourists, tour buses, and limos as it is in the summer or peak harvest times in the fall. You'll find a Napa that is laid back, even sleepy, making for a relaxing weekend or day trip.
Despite the horror of the 2017 fires and the thousands of homes lost, Napa, Sonoma and Mendocino residents have remained a tight-knit, strong community. The region remains open for business and is as much a world travel destination as ever. From the larger riverside city of Napa to the charming main street of small-town Calistoga, many hotels offer their best rates in the January through February months. While you might want to snag a reservation at legends like The French Laundry and visit iconic Napa wineries such as Robert Mondavi or Chateau Montelena, we offer insider recommendations for digging deeper across the valley, including up in the hills where the Napa of decades past still exists.
WHERE TO EAT NOW: What's New and Hot
From none other than Christopher Kostow and Nathaniel Dorn of three Michelin-starred The Restaurant at Meadowood, the more casual but still upscale Charter Oak opened in summer 2017 in St. Helena. Elevated hearth-fired cooking — including a pastrami-like beef rib on the bone, grilled over Cabernet barrels with beets, all dressed in rendered beef fat — is elevated comfort food in a restaurant that exudes urban savvy.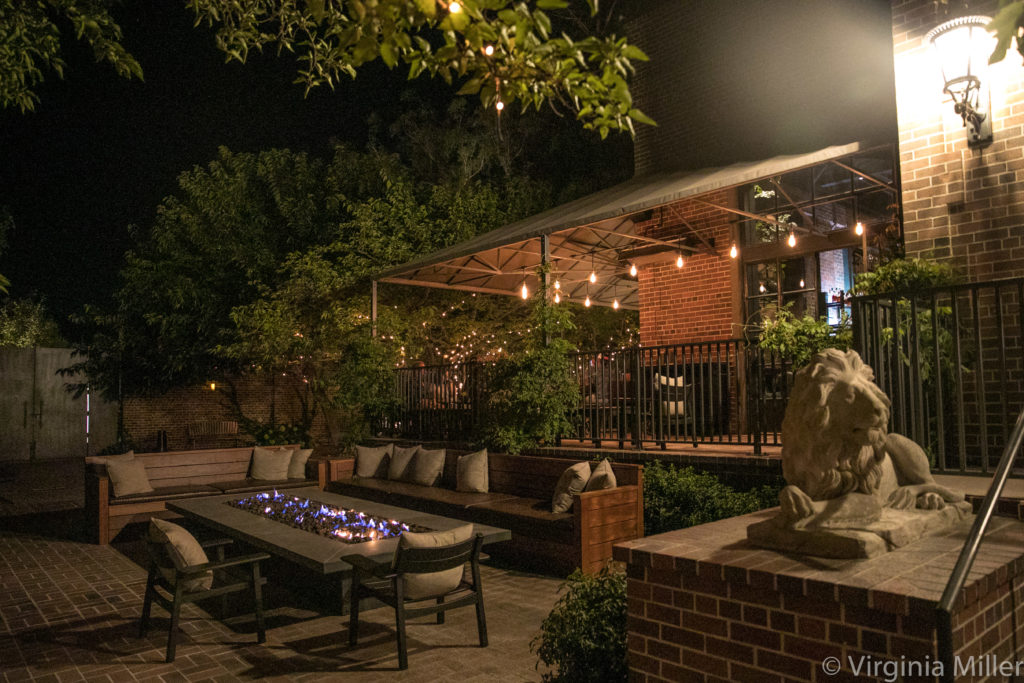 Charter Oak
Another major newcomer in 2017 was Acacia House, also in St. Helena. Set in the stately new Las Alcobas hotel in a sunny, inviting white house, Chris Cosentino's latest restaurant nails it all day long with dishes like croissant milk toast in the morning and Iberico pork schnitzel at dinner.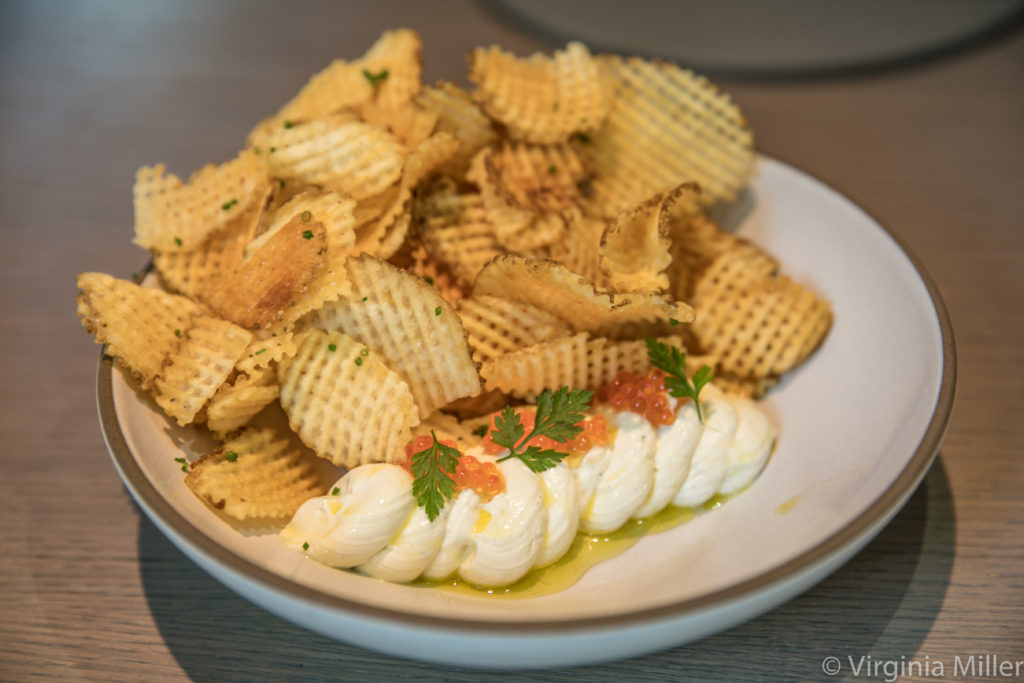 Acacia House
WHERE TO EAT NOW: Worth a Revisit
SolBar, the restaurant inside the Solage Calistoga resort, welcomed Michelin-starred chef Massimo Falsini from Rome in 2017. While he continues SolBar's tradition of inspired New American cuisine served in the sleek dining room and outdoors by the pool, Falsini also puts the restaurant on the map for some of the most authentic Italian dishes in Napa, like his buffalo ricotta gnudi.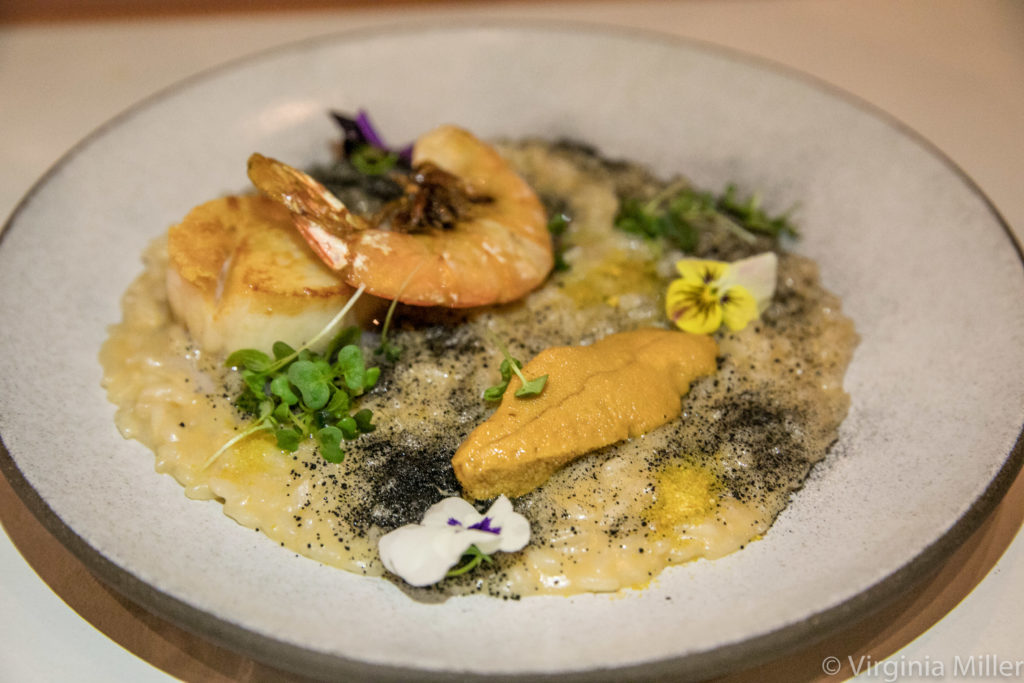 SolBar
One of Napa's old school greats since 1998, Bistro Jeanty, in the foodie town of Yountville, serves classic French cuisine with a bistro-meets-French-farmhouse setting. They still do right by their signature creamy tomato soup in a puff pastry and Alsatian classics like choucroute garnie.
WHERE TO EAT NOW: Japan in Napa
2016 saw a steady wave of Japan-meets-wine country newcomers, like the fine dining kaiseki (seasonal, Kyoto-style dining), tasting menu-only Kenzo. This downtown Napa restaurant was opened by Kenzo Tsujimoto of video game fame who produces refined Kenzo wines nearby at his by-appointment winery, Kenzo Estate.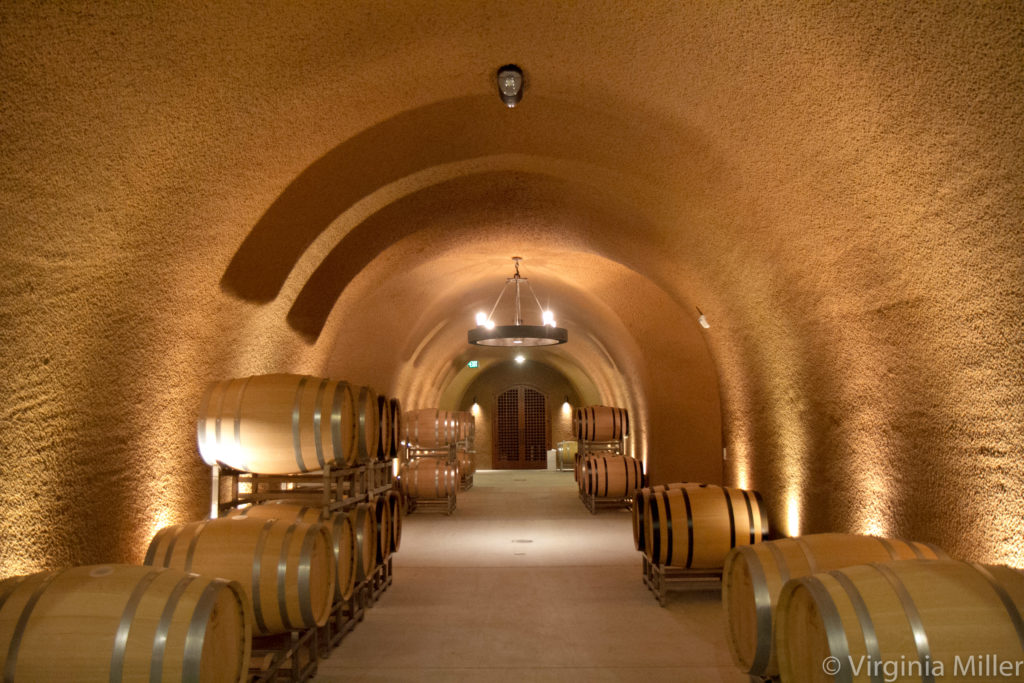 Kenzo Estate
On the modern izakaya side, Miminashi turns out playful cocktails and Japan-meets-NorCal food in downtown Napa. They serve robata and yakitori, ramen, okonomiyaki (savory Japanese pancakes), udon noodles and small plates with a range of sakés.
Farther north in St. Helena, Two Birds, One Stone is run by famed chefs Sang Yoon (of Father's Office and Lukshon in LA) and Wine Country's own Douglas Keane. In the lofty, revitalized 1800's Freemark Abbey, dine on California-inspired yakitori, silken tofu and salty pickled plum 'chips n dip' with a kewpie mayo, paired with Japanese whiskies and wines made exclusively for the restaurant by beloved local winemakers like Steve Matthiasson.
The COOLEST WINE BARS
One of downtown Napa's true gems is La Taberna, an escape to Spain serving quality tapas and pinxtos almost all under $10. Though they offer local wines, you can also drink from a welcome selection of vermouth, port, sherry, aperitif cocktails, Spanish wines, beers and ciders.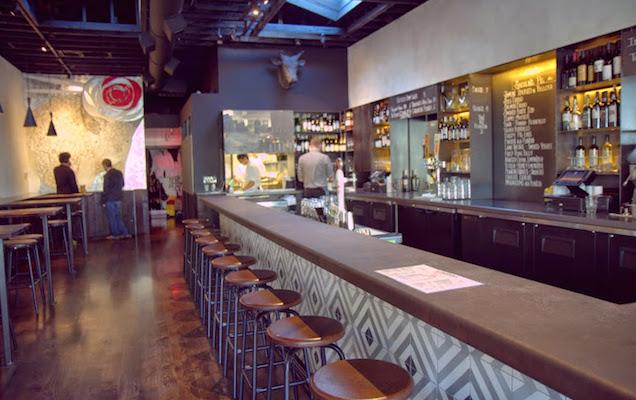 La Taberna
Hitting downtown Napa in fall 2017, Compline is an all-day wine bar that is also restaurant, bottle shop and wine education center, all in one. Opened by former Charlie Trotter wine director Ryan Stetins and Napa master sommelier Matt Stamp (formerly The French Laundry), Compline features local and international wine bottles mostly priced between $15-$30.
Founders Colleen Fleming and Aubrey Bailey run hip CADET off a downtown Napa alley under a neon sign. Craft beers, bites, a thoughtful, rotating wine list, and vinyl define the industry favorite, which regularly hosts guest winemakers and tastings.
WINERIES for WINE GEEKS
Note: Winery hours typically close early during the winter, while many are by appointment only so check details on each website before visiting.

In Calistoga, Massican owner/winemaker Dan Petroski produces wines in the style of Northern Italian Friuli, growing grapes like Ribolla Gialla, Greco, and Pinot Grigio. Watch for his annual vermouth release, often bracingly bitter and herbaceous.
On the eastern mountain slopes, Viader is indicative of Napa's early days. Delia Viader opened the winery in the 1980s, producing Old World, Bordeaux-style wines. Mossy oaks and stunning vistas mark the view from her appointment-only winery with its cave-carved hillsides and vines growing Syrah, Cabernet Sauvignon, Petit Verdot, and Cabernet Franc.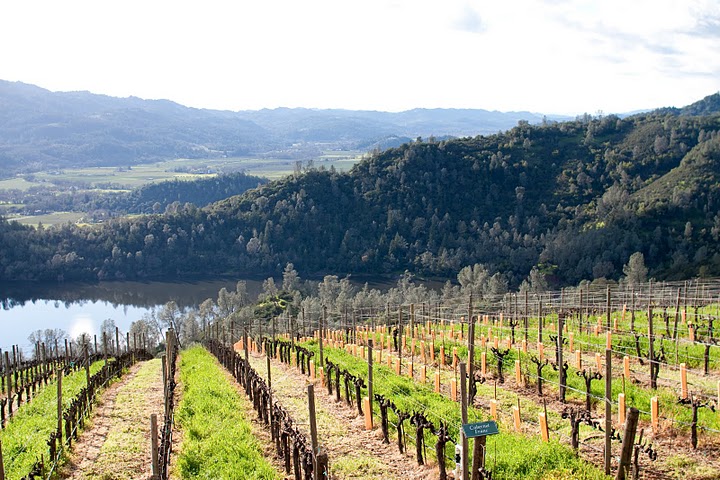 Viader
Off the Silverado Trail, Robert Sinskey is a Napa pioneer of Pinot Noir, founded by Bob Sinskey in the 1980s (a concept he'd been forming since the 1960s), carried on by his son Robert, and wife, Maria Helm Sinskey, a chef who grows an on-site organic garden and serves food at private winery tastings. In addition to Pinot, they grow grapes ranging from Muscat to Cabernet Franc.
Off remote, winding roads up in Spring Mountain, Charbay is a unique family winery and distillery since the 1980s. The Karakasevic family boasts 13 generations of distillers, including father and son duo overseeing their original Spring Mountain location and a Ukiah distillery. Alongside wines and distilled spirits, they also produce lush ports and wines.
If you're craving sparkling wine, Schramsberg Vineyards is a Calistoga favorite for its award-winning wines and candlelit, 130-year-old caves.
ONE OF A KIND HOTELS
Old-world brick cottages, rambling walkways among redwoods, and a sprawling view over vineyards and mountains, Harvest Inn is a romantic escape tucked off Highway 29 in St. Helena with a quality restaurant and cocktail bar, Charlie Palmer's Harvest Table.
LEED-certified and stunningly modern yet rustic with natural woods, outdoor showers and eco-bath products, Bardessono is five-star luxury with an eco-bent in the heart of Yountville, walkable to The French Laundry, Bistro Jeanty and all Yountville restaurants.
Nestled in the hills of St. Helena gazing out over Napa Valley, Auberge Du Soleil is a pampering refuge among olive tree groves, pines, and oaks, with sumptuous rooms, service, and a restaurant with a wrap-around deck boasting the same Valley views.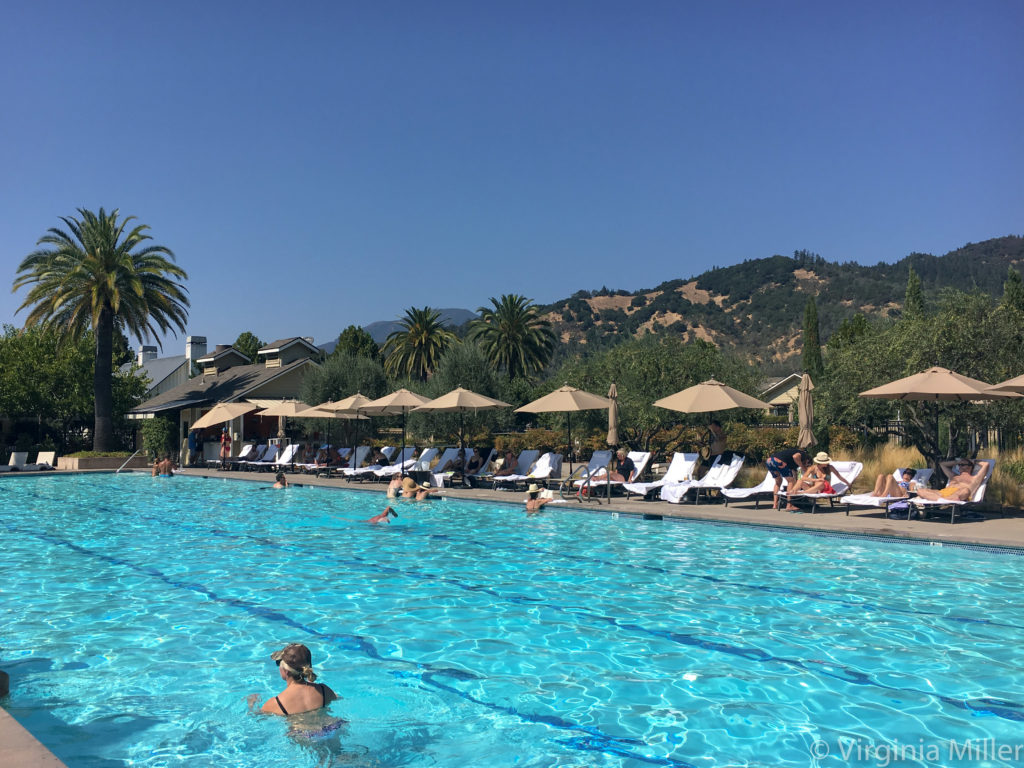 Brand new Archer Napa is a sleek boutique hotel in downtown Napa, walkable to restaurants, bars, tasting rooms, cafes and attractions. With 40 private balconies offering views over the river and town of Napa, the hotel is home to the new Charlie Palmer Steak restaurant.