As far as years go, 2020 is a stunner. We give you permission to interpret that however you see fit. With the pandemic upending all the things we normally do, it's like the starting pitcher and the relief pitcher just keep lobbing lemon after lemon. Thankfully, there's wine—the perfect tonic after your gin and tonic. With that in mind, we've curated "remedy boxes" of wine for an array of situations to help you get through the last few months of 2020. Because when life hands you lemons, wine is much better than lemonade.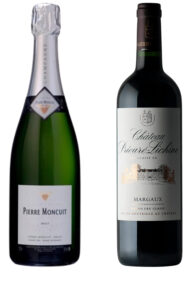 "POWER-CORKING" AT THE HOLIDAY OFFICE ZOOM PARTY
It's been a trying year for office social dynamics, but that doesn't mean you can't get together on Zoom for the annual holiday office party. If you think the wine you drink at a Zoom party doesn't matter, you're dead wrong. This is your chance to showcase to your boss and your peers your knowledge of quality wines—a move we'll call "power-corking," (which is far more impressive than having a carefully-placed copy of "War and Peace" on your bookshelf with a bookmark saddled in the final pages.) The best part is, since the party's on Zoom, it's impossible to share your top-notch wine with Dave in accounting who always borrows your pen, but never returns your pen.
Shop the "Power-Corking" Remedy Set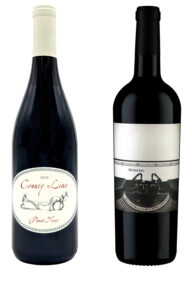 THE EVERLASTING ELECTION SEASON STOPPER
Every election season seems to start a little earlier than the one that came before, but this year with a record number of mail-in votes expected to trickle in past election day, the winner of this year's presidential election may not be called until around Thanksgiving. To help you get through the anxiety, the drama, and the emotional whiplash of an election campaign season with an everlasting finish, you're going to want to pair your miniature American flag with wines that also have an everlasting finish.  
You'll want two bottles, one for after you cast your ballot and one for when the winner is finally called. Or, if you're feeling especially patriotic, get one bottle for each of the six to ten pivotal swing states.
Shop the "Everlasting" Remedy Set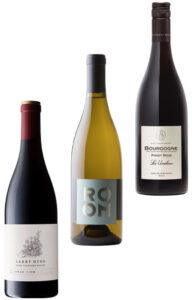 THANKSGIVING WITH THE IN-LAWS
Remember that part about the election maybe not being called until Thanksgiving? That means the political emotions will still be fresh in everyone's mind when it's time to sit around the dinner table with your extended family. Sounds fun, right? And it will be with the right bottles of wine to get you through the night and distract everyone from the inescapable tornado of political discourse that spins its way through every aspect of our lives. If all goes well, the most controversial topic of the night will be whether there should be marshmallows in the candied yams. (There shouldn't.) 
Shop the "Thanksgiving With In-Laws" Remedy Set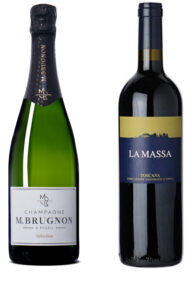 THE VIRTUAL FIRST DATE
Meeting new people through dating apps has always been a slog, but these days it's the safest way to meet your potential future life partner and since no one wants to hang out with strangers in this era, virtual first dates are on the rise. Whether you're looking for a life-long commitment or a cuddle buddy to get through the lockdown together, you're going to want to put your best foot forward with the right bottle of wine. Buy a bottle for yourself and have the same bottle delivered to your date's doorstep; it'll give you something to talk about besides mask fashion. If everything goes right and your date wants to meet in person, buy a new bottle for the second date. 
Shop the "Virtual First Date" Remedy Set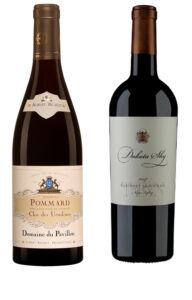 SPRUCING UP YOUR HOME-COOKED MEALS
When you woke up in January, you probably didn't think you'd be spending so much of the year cooking at home instead of going out to restaurants. Many months later, you realize you've been making the same five dinners on rotation and you need to add a new element of pizzazz to your meals. Do you spice up the menu by adding croutons to your salad? We suppose you could do that—if you're happy being miserable. But why not add some colorful vintages to your rotation instead? With so many different kinds of wine, it'd be a challenge to become routine.
Shop the "Sprucing Up Home-Cooked Meals" Remedy Set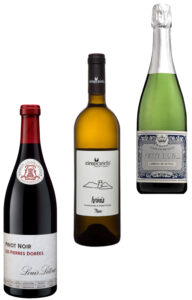 GETTING BACK TO NATURE 
When you're stuck at home all the time, there's nothing like the thrill of adrenaline you get when you walk from your bed to the couch and back. So imagine just how extra-exhilarating it'll feel when you go out for a brisk hike in the woods. Breathe in the clean, replenishing air, hear the songs of Blue Jays or Robins, and indulge in the fine taste of a brilliant bargain red or white when you reach the summit to watch the sunset. It might take a little extra effort to carry a bottle of wine in your backpack, but the ends will justify the means. And lucky for you, these wines pair well with trail mix.
Shop the "Back to Nature" Remedy Set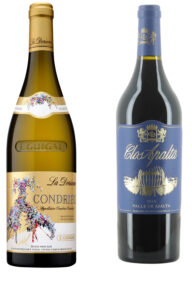 MAKING THE MOST OF YOUR QUIET TIME
Sometimes you'll sit down at the end of a long day and realize the kids are asleep, you don't have any work to do, and you can enjoy some peace and quiet all on your own. These moments don't always come along, so don't let them go to waste by plopping yourself in front of the television. This is an excellent opportunity to sit in your favorite chair with a good book, or maybe put on headphones to catch up on your latest true-crime podcast, and underscore this moment all to yourself with a bottle of wine so unforgettable you won't remember anything else.
Shop the "Quiet Time" Remedy Set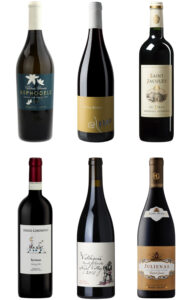 THE INSTANT NEW HOBBY
Jealous of all your friends suddenly becoming expert bread bakers and indoor gardeners? Don't be. You're going into this pandemic a novice wine partaker, but you're coming out of it a bonafide wine connoisseur. Learn all there is to know about grape varieties, barrel-aging, and become an expert on the notion of terroir. Dive in deep to the wine in your glass—get to know the flavors, the aromas, and know how to tell the difference between a Pinot Gris and a Pinot Grigio. How do you do all that? You take deep dives into our freshest discovery wines from around the globe. Then, you wait for it—when we're back safely eating at restaurants and it comes time to order the wine—all eyes will be on you, Mr. or Ms. Wine Pro.
Shop the "Instant New Hobby" Remedy Set