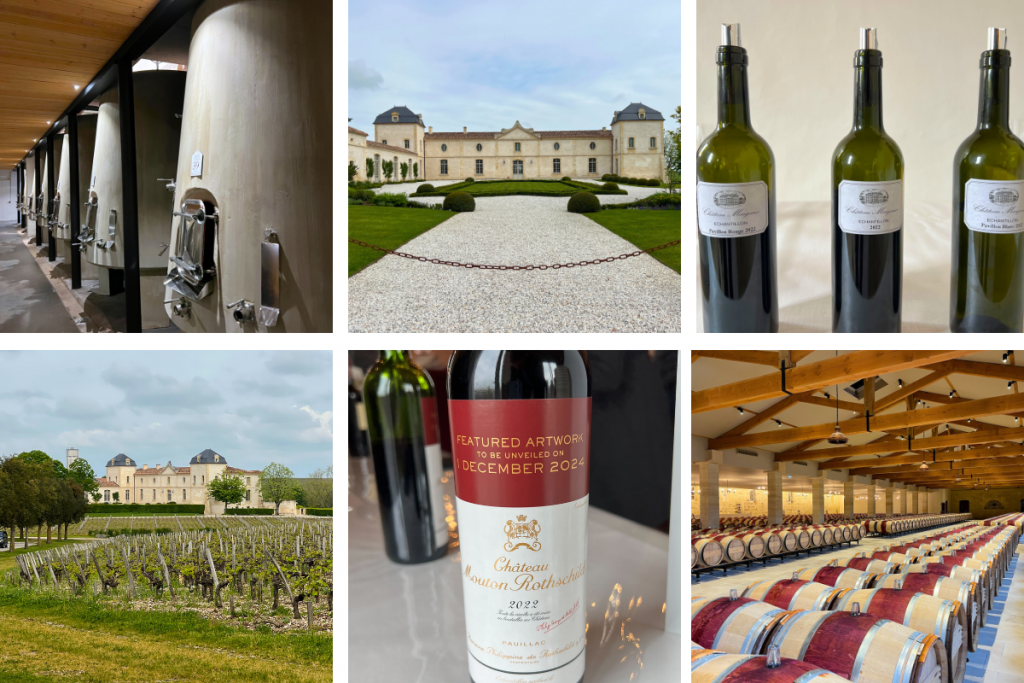 In April, we attended Bordeaux's En Primeur event to claim the best wines of the vintage for Wine Access members. Early word is that the 2022 Bordeaux are spectacular.
When an allocation is released to us, we'll email you immediately, giving you our thoughts on why we decided—out of the 300+ we tasted—to bring you this particular wine.
These offers come (and go) extremely fast, so please keep an eye on your inbox. In most cases, you'll have between 24 hours and one week to respond. We'll be sure to include the buying window in each email.
This is a futures campaign, and the wines will ship in 2025. We'll charge for tax and shipping at that time.
We want to make sure our members get access to the best of the best when the wines are bottled and ready (likely in 2024), so if you aren't already, we HIGHLY recommend you opt in to receive emails and texts about our En Primeur campaign. It's the only way to find out which allocations we've secured, so sign up now to get a shot at these wines!
Mouth watering just thinking about the newest vintage? Check out our collection of in-stock Bordeaux here.
Need Assistance? Call Us: (866) 946-3923 (7am-5pm PT M-F) or Email Us: ep@wineaccess.com.
Terms & Conditions: 
All sales are final. Your credit card will be charged at the time of purchase. This is a futures campaign–all wines will ship in 2025. Tax and shipping will be charged at the time of shipment. Standard ground shipping is included on orders of $150 or more. En Primeur purchases are not eligible for refunds, credits and/or promotional discounts. All bottles are 750ml.