story by Alicia Cypress
Are you in a wine rut? Do you look for the same Napa Cabernet, Burgundy, Sancerre or New Zealand Pinot Noir because the rest of the wine world overwhelms you? It's easy to pick what you know. After all, there is a myriad of different wine grapes that can all take on different flavors and textures depending on where the vines are grown, how the winemaker chooses to press the fruit, ferment it, and how the wine is then aged. But consider this: what if you discovered a different variety? And better still, what if it brought you even more pleasure than what you've grown accustomed to drinking?
Try these eight discovery wines that are as much about the place where they're grown as the flavors and textures they impart.
Collio Friulano
Instead of grabbing an Italian Pinot Grigio or California Sauvignon Blanc, try a Friulano from Italy's Collio Goriziano DOC, a designated wine-growing district in Fruili known for creating high-quality wines in the hills along the northeastern border with Slovenia. These light-bodied whites have floral aromas and a lively palate, with an interesting and recognizable almond note. The Friulano grape (known elsewhere around the world as Sauvignonasse) was once confused with Sauvignon Blanc grapes. But unlike the popular white Bordeaux grape known for its fragrant grassy aromas, Friulano-based wines tend to deliver a subtler, tropical fruit nose and a softer, fleshier palate.
Primitivo/Zinfandel
Looking for something bolder, with jammy red, black and blue fruit, that's not too complicated or heavy? Think about a Zinfandel. It's dark purple grape skins, when pressed with its juice during the winemaking process, creates an inky and tannic red wine, rich with berries and a peppery bite. In California, Zinfandel became the third most planted vine after it was introduced during the Gold Rush and began to flourish thanks to the state's climate and soils. Now, several winemakers, including Matt Cline of Three Wine Company, have begun seeking out the older vines — some more than 100-years-old — to create more complex and textured wines.
In Italy, these very same grapes are called Primitivo, and Chiaramonte's Barbatto is considered the region's best example (and was named Gambero Rosso's Red Wine of the Year). Primitivo flourishes in Puglia, a region in southern Italy, and delivers an earthier, lighter version of Zinfandel that pulls out more of the red fruit flavors.
Crémant de Loire
Celebrating with bubbly isn't always about Champagne. For an affordable alternative, seek out a Crémant de Loire. These wines are crafted using the same traditional method used in the Champagne region, but are not limited to the classic Champagne varieties of Pinot Noir, Chardonnay or Pinot Meunier. Crémant de Loire is mostly made from Chenin Blanc, which is grown in the Anjou-Saumur and Touraine regions of France's Loire Valley. When Chenin Blanc grapes are used to make a sparkling wine, they can impart terrifically complex floral and honeyed aromas that are not often found in classic Champagne. When these notes combine with its tiny tight bubbles, it creates a lively effervescence and enjoyable sparkler.
Bandol
If you enjoy the earthy structure of a Pinot Noir and the lushness of a Syrah, then try exploring wines from Bandol, located in the southeastern hills of France near the Mediterranean Sea. This Provençal wine region is widely known for two things: it's Mouvèdre plantings, which create spicy, tannic red wines most noted for licorice and dark berry flavors; and rosés, which can also be made with Grenache, Cinsault, and a few other local grapes. The rosés have a way of combining the freshness you crave from Provence, but also exhibit earthy and herbaceous qualities that give the wine more structure.
Charbono  
Suffering from a bit of an identity crisis, Charbono is the California name for a grape that was brought over from Savoie, France, but is most closely related to Barbera and Dolcetto in Italy, and may be the same grape as Argentina's Bonarda. Charbono is full of juicy ripe berries, with soft tannins that help make this opaque wine easy to drink. While the grape was first brought to the United States in the 1880s, very little remains in the U.S. — 50 percent of which comes from Napa Valley. Places like the historic Inglenook winery have used Charbono for blending, while others like Robert Foley Vineyards and Calder Wine Company, have dedicated themselves to preserving this historic grape by making 100 percent Charbono wines.
Albariño
A great way to expand your white wine vocabulary is by trying a bottle of Albariño, which is made by a Spanish grape that also grows in California, Oregon, Australia and South America. Its palate of citrus and stone fruits may remind you of some Chardonnays, but Albariño's thick green grape skins help produce a more aromatic and flavorful wine. Just like Chardonnay, the wines can be aged in either oak and stainless steel, creating different styles of wine. However, the Spanish grape produces a lighter and more acidic wine with more minerality, making it very food friendly, especially when pairing it with seafood.
Frappato/Nerello Mascalese
Next time you're in the mood for a rustic Italian red to serve with some pasta or pizza, ditch the Chianti you're accustomed to and try a Frappato or Nerello Mascalese from Sicily. Many terrific examples hail from vines rooted in the shifting black volcanic soils of Mount Etna, which add a little bit of grit, dazzling minerality and rich earthy notes to these lighter, bright, herbaceous reds that are made from grapes grown on the side of the mountain. The primary variety in these wines is Nerello Mascalese, which is believed to be an offspring of the Sangiovese grape (the same grape that's required to make up the majority of Chianti wine). At times, Nerello Mascalese will be blended with Frappato, which is grown along Sicily's southeastern coastline and imparts fresher fruit and floral notes. Whether you find blends or single-varietal bottlings, these reds offer up generous acidity, which matches, and pairs perfectly with hearty Italian meals, especially those inspired by red-tomato-based sauces and elevated with copious amounts of grated, salty cheeses.
VORS Sherry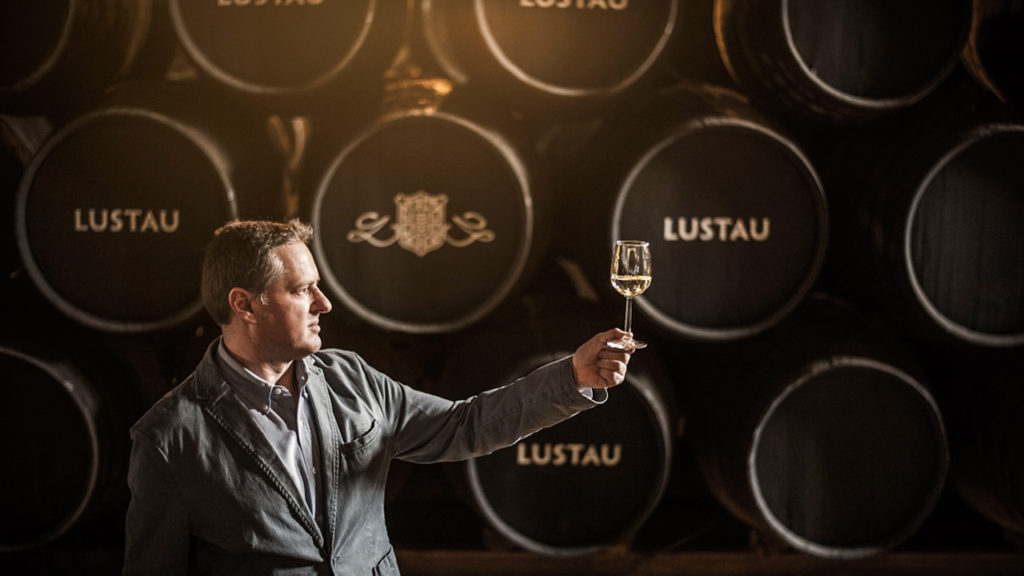 Why is it that Sherry has been around and appreciated for thousands of years — it dates back to the Phoenicians who settled in the Jerez region of Spain in 1110 BC — yet it's hardly a household name unless you're cooking with it? Sherry is a fortified wine (meaning that spirit, often grape-based alcohol, has been added during the winemaking process) from southern Spain, are most often made in drier styles, including the lighter, pale Fino, and a dark, full-bodied Oloroso. The wines drink much like a spirit, so while sipping a wine after dinner can be nice, its structure and acidity also make it a good food-pairing drink. Among the many styles worth looking for, however, is VORS (which stands for Vinum Optimum Rare Signatum — or Very Old Rare Sherry). That means these wines are held and aged for at least 30 years before release. Since most Sherries are already used by combining many different vintages using the Solera system, this extra emphasis on aging results in a delicious complex wine with a nutty palate and notes of dried fruits and some citrus.