story and photos by Virginia Miller
As one of the most popular travel destinations of the last couple years, Portugal is drawing in food lovers from all over the world, and José Avillez, one of Portugal's great powerhouse chefs, is furthering global respect for the cuisine's possibilities. He has six restaurants in Lisbon and one in Porto, including Belcanto, which has garnered international praise since opening in 2012, landing on The World's 50 Best list and snagging two Michelin stars.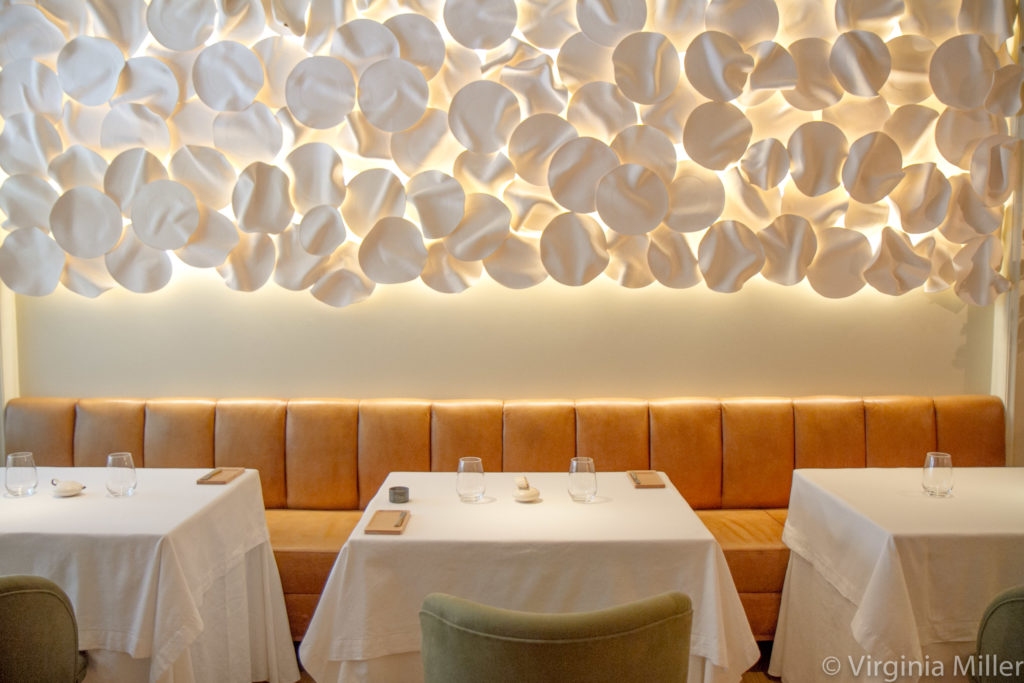 In Lisbon's Chiado district, Belcanto's soothing space offers only 10 generously spaced tables. I dined solo, an intimidating endeavor at a fine dining restaurant. Yet the sommelier and waitstaff were so engaging that I felt comfortably connected as I observed the seamless flow of the dining room.
Belcanto is the kind of place that lists its own 10 commandments "that best define our cuisine at the moment" on its website. Blessedly, the first one is: "Flavour is the most important thing." Another states, "Cuisine always comes ahead of performance, yet performance is allowed and praised." Such an ethos changed my outlook on dining when I moved to San Francisco 16 years ago after growing up in the Los Angeles and New York City areas. San Francisco is a city long focused on taste and quality first, over scene or hype.
In fact, there's plenty of synergy between San Francisco and Lisbon, with the European city's early 1900s streetcars, steep hills, and Golden Gate Bridge replica. I felt that synergy in Belcanto's organic ingredients and artful presentation that excelled in taste alongside presentation, course after course.
Only in his 30s, Chef Avillez exhibits purity and whimsy — yet mature elegance — in his dishes. Amuse bouche bites might arrive in inverted-martini form, peeking out of plants or resting atop stones from Portugal vineyards. Entrees might replicate a Jackson Pollock painting with splashes of color. Or they might be served on a gold-rimmed porthole plate showcasing an "under the sea"-scape. The porthole dish arrives dramatically dotted with seafood, seaweed, and purified sea water accented with coconut and lemongrass; a memorable dish centered around the mainstay of Portuguese cuisine — seafood — from barnacles to razor clams.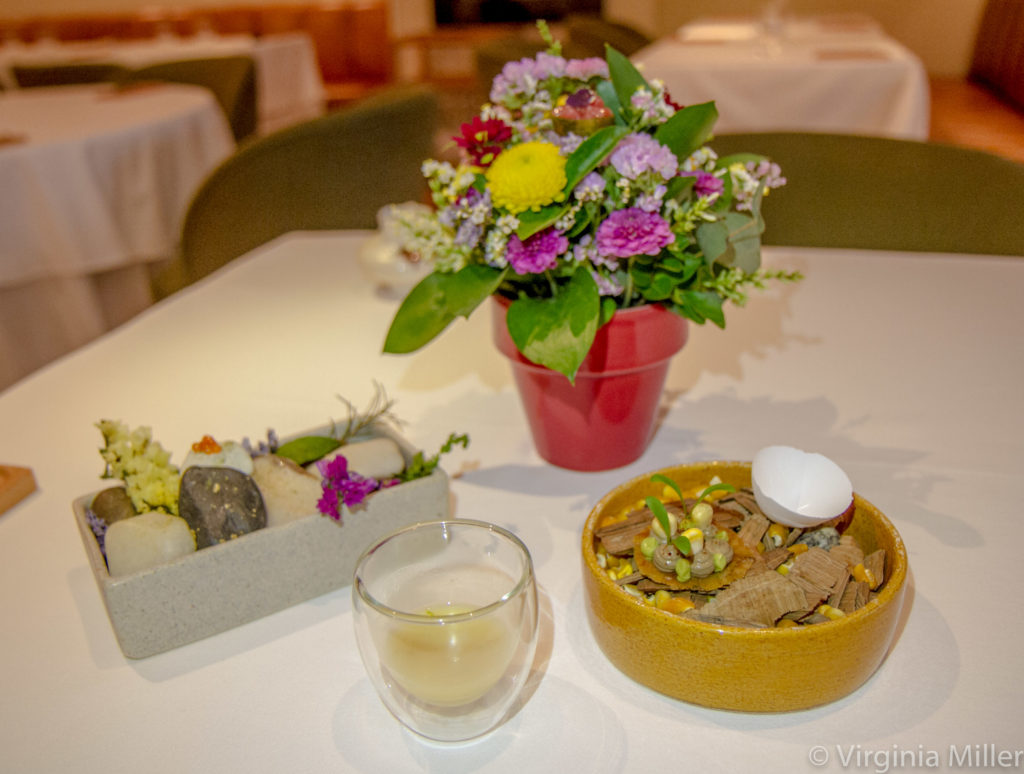 Currently, Belcanto offers an "Evolution" menu that reflects the evolving spirit of Portuguese cuisine, alongside a Lisbon menu that showcases the city's food throughout history (costing $150 to $200 per person without wine — another $60 to $140 for wine pairings). There are always a la carte dishes, like their classic suckling pig revisited or deconstructed.
On the drink-pairing side, Belcanto provides proper schooling on Portuguese wines. Outside Portugal's most internationally renowned wine — crisp, dry Vinho Verde — much of Portugal's wines don't make it outside the country. Sparkling wines are a surprise: refined, crisp, and, even at the higher end, hover around $15 a bottle. Whites and reds — from Arinto to Touriga Nacional varieties — are drinkable and layered.
The "wow" pairing came with a 1979 Dao Arinto paired with a dish of goose, sous vide egg, cuttlefish ink, hazelnuts, and fried leeks. I was told this vintage was chosen because it was the year Chef Avillez was born. At over 35 years of age, the white wine was a stunner. Almost ghee-like (clarified Indian butter) in its buttery golden qualities, it retained enough acid — a characteristic of Arinto grapes — to give it lushness, backbone, and structure. It was a revelation discovering Portuguese Arinto could age with such grace.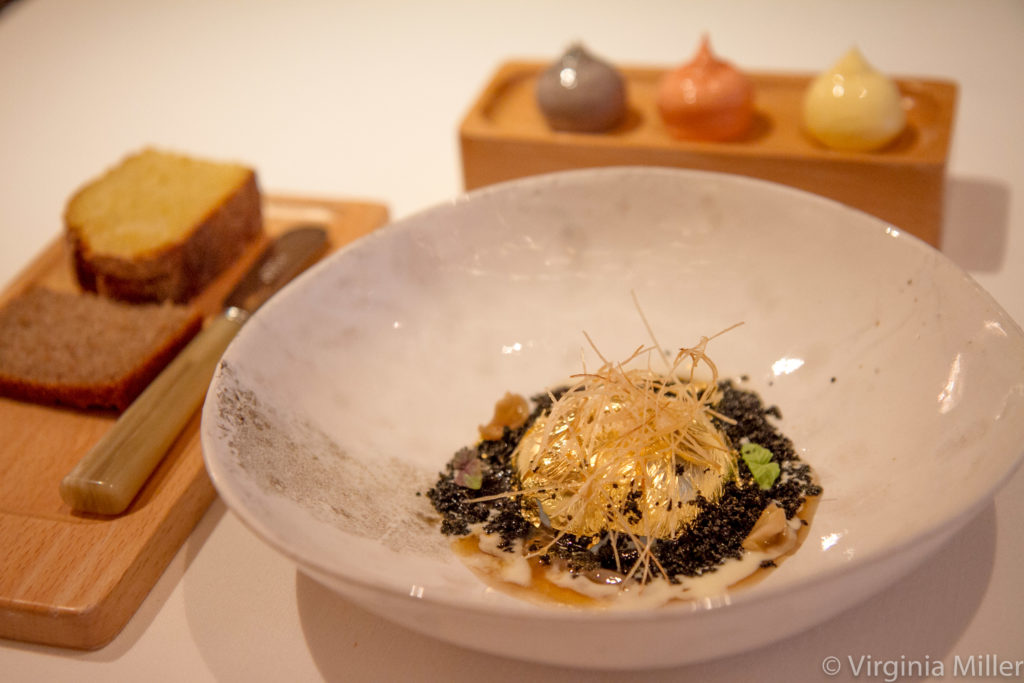 Consider yourself informed: it's not just the likes of Riesling or Burgundian-style Chardonnay that can age with such complexity. It was an even greater surprise to find a bottle of the 1979 Arinto at Lisbon's great Garrafeira Nacional (three wine/spirits shops, dating back to 1927) priced around $30. Of course, to ship it back would cost more than the price of the bottle as it would to export it. Yet compared to most of the great aged whites of the world, it's a steal even with those extra fees.
My aged Portuguese white wine revelations were confirmed again dining closer to home home at San Jose, California's Michelin-starred Portuguese restaurant Adega this fall. At a special collaborative dinner with Portuguese guest chefs from Lisbon, Porto, and New York City, co-owner Carlos Carreira poured a bottle of 1995 Caves Sãn João Quinta do Poço do Lobo Arinto with scrambled eggs and black truffles. It wasn't a fluke. Arinto can age beautifully. Plus, I gained a secret tip about humble wine shop and Adega neighbor, Bacalhau Grill & Trade Rite Market, which sells Portuguese groceries and hard-to-find wines.  
Traveling around Portugal's verdant Douro region, I visited wineries, tasting and talking with winemakers who produced quality, everyday drinking wines to natural winemakers obsessed with pétillant naturel (pét-nat) or funky, sparkling reds not unlike some Lambrusco or Frappato. It was clear many of us don't see enough of Portugal's range far beyond Vinho Verde. Historically, Portugal can at times get lost in the shadow of neighboring Spain, but it's coming into its own internationally as one of the "it" travel destinations. Here's hoping importers and sommeliers start to bring in and school us on the broader spectrum of Portuguese wines.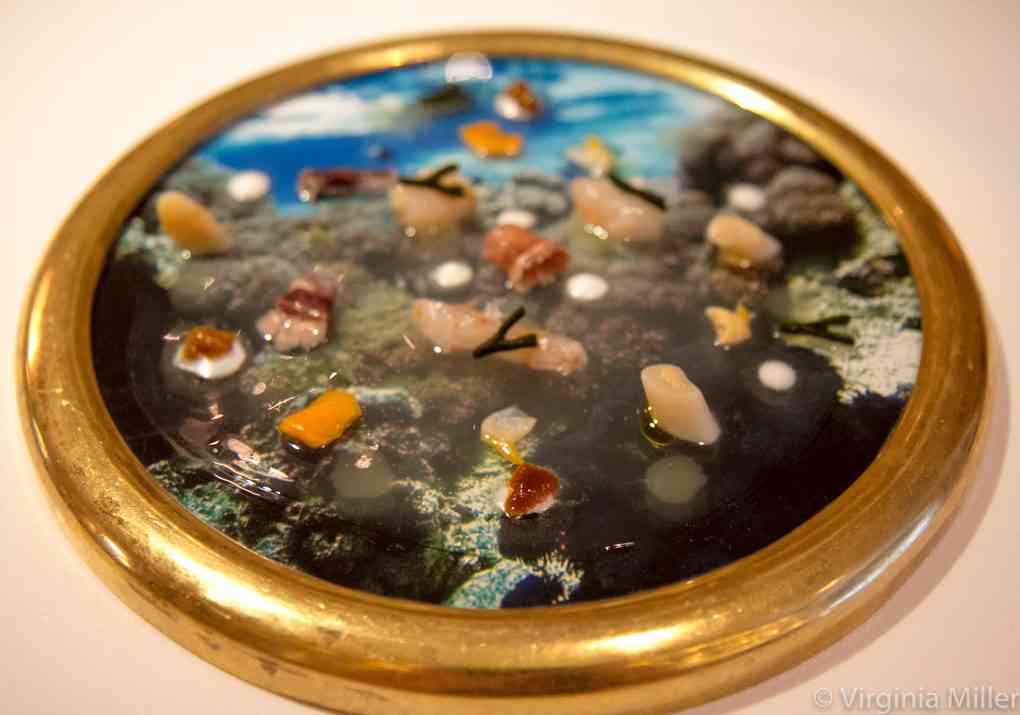 With the humble savvy of its staff, Belcanto is a Lisbon "must" and Avillez's inspired cooking and wine pairings hint at the affordable range available in this country, This is one of my all-time standout Michelin-starred meals in the world. In the meantime, if you find yourself unable to get to Portugal just yet, a reservation at Adega in San Jose is a worthy and rare stateside exploration of Portuguese food and wine.