By Pete Holland
Certified Sommelier
Wine Access Head Writer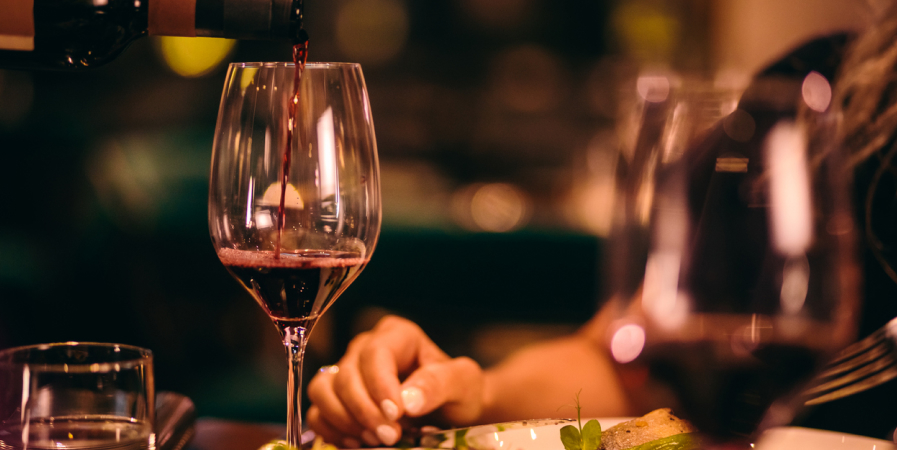 We've not only seen the numbers, but we've done it ourselves: For the past year, we and the rest of this country have been diverting our dining-out dollars into our wine collections. But now that restaurants are opening up again, our favorite bistros, osterias, and izakayas are filling up with wine lovers bearing their own bottles. That makes this the perfect time for a quick refresher on the rules—written and unwritten—and etiquette of restaurant BYOB.
---
Why Bring Wine?
The simplest answer: Because you want to enjoy a bottle that the restaurant doesn't have on their list. Maybe it's an ancient Bordeaux or an elusive Chardonnay you bought on your last trip to the Sonoma Coast. Maybe it's a birth-year Barolo you've been aging for the past decade. There are (almost) no rules, so if the bottle is special to you, it's probably a good one to bring along.
When to Resist
Don't bring wine if your only goal is to save a couple bucks. Grabbing a bottle at the wine shop or supermarket on the way to the restaurant is not only bad form, but it's rarely worthwhile. Stack an average corkage fee on top of a reasonable retail cost, and you might be out $40 or $50. For that price, we recommend you avail yourself of the sommelier's knowledge and broaden your horizons a bit.
Good somms pride themselves on carrying wines that punch above their price point, so if you're looking for something on the affordable end of the spectrum, just say so (or discreetly point to a reasonable price on the list, and tell the somm to keep it around there). Then put yourself in their hands.
You Get What You Pay For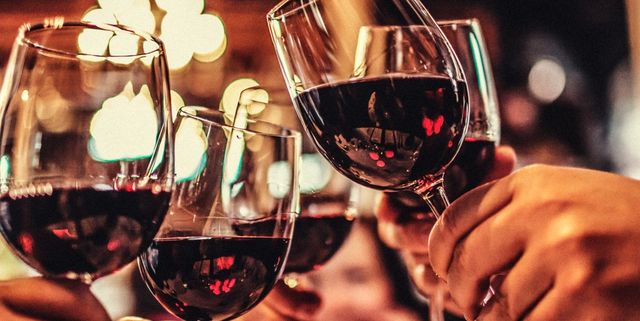 When I lived in Nashville, one of my favorite places to bring wine was DeSano Pizza, whose pies were (and probably still are) the best in town. I always knew what to expect: Their corkage fee was zero, so whenever I brought a bottle, I'd bring along an opener and my own glasses.
If you're paying $15 or less, a restaurant will likely have no trained sommelier on staff. You might get clunky or mismatched glassware, and your server might be unsure about how to decant a wine… or even what a decanter is. In other words, you might want to save your most priceless or delicate wines for a place that knows exactly how to treat them.
As the corkage fee rises, so should the level of service. At $25 and up, you should expect appropriate, spotless stemware, as well as a wine pro who's got experience handling wines of all kinds and takes initiative: The somm should know—based on style, age, and other factors—whether a wine is likely to benefit from decanting, and volunteer to do it. She should know from the feel of the bottle whether it's too cool, just right, or in need of a few minutes in the fridge.
When I was a sommelier, I loved the idea of a diner trusting me with a treasured bottle, and I took pride in chilling, decanting, candling—doing whatever it took to serve the wine at its best. The way I see it, corkage is the price of knowing your bottle is in good hands. At $25, $35, and even more, a diner should be able to enjoy their meal and company, without worrying about their wine.
Another thing to keep in mind: If your bottle is special to you, chances are it's something that your somm or server would love to try, so spare a sip if you can. It will always be appreciated, and it's shocking how effective two ounces of wine can be at making a corkage fee disappear completely.
How To Pay (Almost) Nothing!
Without a doubt, the best restaurants for BYOB are the ones that waive one corkage fee for every bottle you buy from the wine list.
While two full bottles might be a little much for a table of two—or maybe not, no judgement—this policy is absolutely perfect for parties of three or four: You start the night with a reasonably priced bubbly or white wine from the list. Then the sommelier pops a perfectly cellared red from your own collection… for FREE. The restaurant sells a bottle, you drink two, no one pays corkage, everybody's happy.
Sometimes these policies are clearly stated on the restaurant website or wine list, but often they're not. Just like it's always a good idea to know the corkage policy before you get to the restaurant, it's always worthwhile to call ahead and ask whether they waive corkage with a purchase.
Of course, when it comes time to reward your excellent servers and somms with a gratuity, keep in mind the fact that they waived corkage fee, and always come down on the generous side.
Same, But Different: Vintage Variation
Most restaurants that welcome diners to bring wine are rigid about one rule: You can't bring in a bottle that they carry. It sounds simple enough, but when you take vintage into account, the issue gets a little complicated: A diner could certainly argue that a 2018 Kosta Browne Russian River Pinot is different from a 2019. On the other hand, the restaurant could argue that those two basically "current" vintage Pinots are effectively the same—and refuse to open your bottle.
If your bottle is on the list but hails from a different vintage—let's say you want to bring in a 2010 Joseph Phelps Insignia to a place that has the 2016 on the list—it's wise to call ahead and ask whether you can bring it in. I can't speak for all somms, but when I was on the restaurant floor, I had no issue opening well-aged versions of wines we had on the list… and was always grateful when the diner shared a sip.
Transit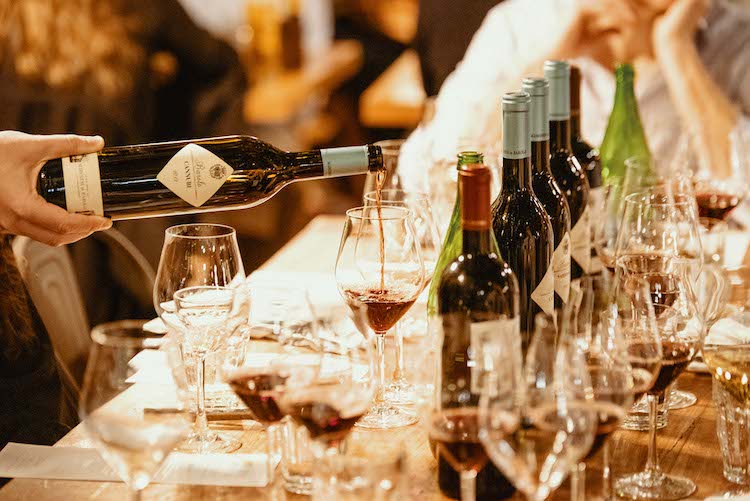 Your trip to the restaurant will affect your wine. Unless you're walking to dinner on a frigid fall or winter evening, your bottle will probably warm up a few degrees in transit, so be sure to give it an extra chill before leaving the house—that way it'll be the perfect temp when you get to your destination. It's also likely to get jostled a little, which is especially important to take into consideration when you're bringing in an older vintage. After all, you didn't leave that Lafite untouched for 30 years just to stir up the sediment an hour before drinking it.
For bottles with significant age, stick with a restaurant whose wine service you trust, and don't hesitate to ask them to apply their expertise. When my wife and I decided to drink a 20-year-old Ridge Monte Bello for our first anniversary, I made a reservation at a place where I knew the somm was a true pro, and I brought the bottle in a week in advance. The reward was a perfectly served sediment-free bottle. The experience was well worth the corkage fee the somm would have charged… had I not poured him a generous taste.
Paying Corkage with Pride
If there's anything the last year has taught us, it's that restaurants are crucial to our quality of life—and when they're not there, it hurts. Alcohol is often the most profitable part of a restaurant's business—it's why your $30 steak isn't $50, and your $50 steak isn't $70—so when we bring in a bottle, we're taking away the method by which our favorite places stay solvent.
So don't think of a corkage fee as a penalty to be paid grudgingly. Think of it as doing your part to ensure that a restaurant—presumably one you love—can continue to be there for you, your neighbors, and anyone who needs a great meal or a place to catch up with a friend.