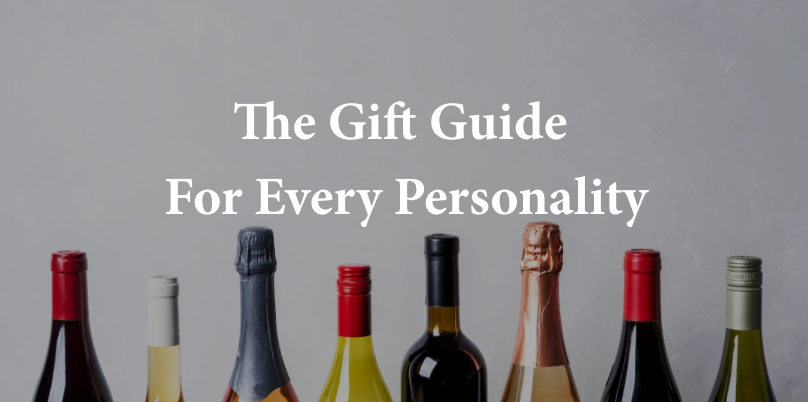 With the gift-giving holiday season approaching, it's as good a time as ever to reach out to the people in your life and let them know they're on your mind. The best way to do that (in our humble opinion) is with a bottle of wine. We love our friends and family for their diverse character, which is the same thing we love about our wines. So let us be the matchmaker and place the right bottle into the hand of the right person.
---
For The Perfectionist: 100-Point Wines
Some people strive for greatness. They score 1600 on their SATs and graduate summa cum laude from the Sorbonne. How better to pay homage to this perfect kind of friend than with a perfect gift in the guise of a perfect-scoring 100-point bottle of wine? This friend will be able to tell if you're skimping on the quality—don't skimp.
---
For The Jetsetter: Sake
Air travel isn't the most popular activity this year, but we all know the person that flies to London for work then makes a layover in Dubai before heading out to Seychelles to meet her old sorority sisters. Meanwhile, you're spending the same weekend looking up where Seychelles is on the internet. For the enlightened connoisseur of all things international, sake is the drink that really flies.
---
For The Sports Fanatic: An NBA-minted Bottle
We all still have that one friend still obsessively wearing his home team colors, watching the game while sitting in his lucky chair, and chugging neon-glowing Gatorade. Help this person trade in the Gatorade for one of the mighty fine bottles with ties to basketball stars Dwyane Wade or Steph Curry. They bring their A-game right off the court and into their wines.
---
For The Home Chef: Michelin Starred Restaurant Favorites
It's one thing to serve microwaved mac and cheese for dinner and a whole other thing to serve braised quail with rosemary potatoes and pear salad in a white wine vinaigrette. If we're lucky enough to have a friend who has confidence in the kitchen, it's imperative for us to be the friend who brings great wine to pair with our delicious meal.
---
For The Trendsetter: Wine Team Favorites
What did your friend do to earn that sizable Instagram following? Is she a big deal in the underground art gallery scene? The latest lifestyle guru? Whatever the case, you know she wouldn't be caught dead with a third-rate wine (either in her feed or in real life.) Our Wine Team favorites highlight the best in the business, and what's on trend right now. Send her the next bottle—complete with an expert endorsement and eye-catching label—that is sure to end up on her Instagram story.
---

For The Party Animal: Bubbly
There are fewer opportunities these days to jump off the roof naked into a pool on a dare for a throng of adoring revelers, and putting a lampshade over your head when you're home all by yourself is just sad. But just because social gatherings are on indefinite hold, that doesn't mean your party animal friend can't still get their drink on. Why not celebrate that fact with a fine bottle of bubbly?
---

For The Wine Enthusiast: The Passion Projects Set
What do you get for the person who rubs their hands together in delight every time they sit down at the table, no matter what's on it—48-hour miso Black Cod or Fish 'n Chips. Vintage Champagne or Moscato. Our Passion Projects Set highlights the wines that inspire winemakers themselves, and will make this friend feel like a vino pioneer.
---
For The Bookworm: Bordeaux
It was the best of wines, it was the worst of wines… The big winners of 2020? Shy types who prefer books to people. They've been spending the year in a sea of chapters, constantly agonizing over what to read next. Nothing pairs better with a book than a contemplative glass of wine, like expressive Bordeaux from a centuries-old château. Cheers to the next hundred years of solitude.
---

For The Wine Snob: Incredible Values
The wine snob has a discerning taste based on superficially high standards and an irksome adherence to his own wine dogma. That dogma, of course, is the idea that only the rarest and expensive wines can be any good. It sure is fun proving him wrong through a gift of exceptional wines with incredible value.
---

For The Person Who Has Everything: The Wine Access Gift Card
There's one in every family—the person who already has the latest gadget, biggest wine cellar, and coolest accessories. This year, give them what they don't have: access to the world's greatest wines, delivered right to their door. Simply select a recipient and the gift amount, and they'll be able to select the perfect bottle, whether it's a Michelin-starred favorite from Bordeaux or upstart from the Willamette Valley.