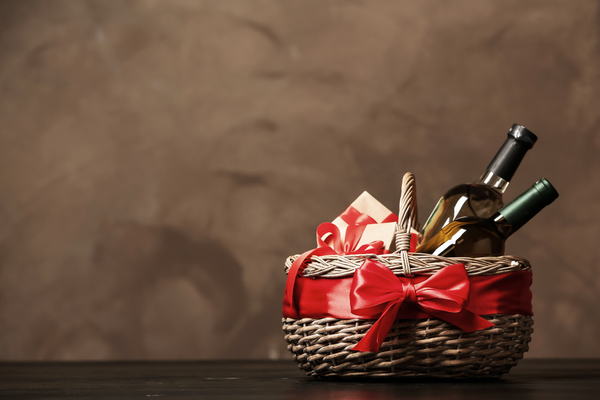 Gift-giving can feel like a high-stakes affair, but it doesn't have to. If you've got to find the perfect present for the boss who has everything or the aunt who seems to like nothing, wine offers the perfect blend of personalization, functionality, and luxury—plus it's something that just about everybody enjoys.
We make it incredibly easy to find the perfect gifts for everyone on your list. Here are the best ways to give Wine Access:
DIY It
If you've got an open-book friend who lets EVERYBODY know they only drink vintage Champagne and Napa reds, you're in luck—they sound pretty easy to shop for. Sending a specific wine is personal, thoughtful, and it shows you were listening at least a little during their epic-length story about last summer's trip to wine country. Give a bottle and you get next-day shipping and the option to add a gift note at checkout. 
Let Them Pick for Themselves
But maybe you're not so confident. Maybe your friend's tastes are a little too eclectic, maybe your cousin always seems to scoff at restaurant wine lists, or maybe you're overwhelmed by the many wines we've got on the site. Just take a deep breath, go for a walk, then grab a gift card. It's the easiest way to please even your pickiest friends. They can apply it to any Wine Access product, choose wines they know they'll love, and pick their own delivery date. 
Enroll Them In a Wine Club
One bottle is great. Two is better. But shipments every few months? That's truly the gift that keeps on giving.
Here at Wine Access, we have a club for every wine lover: The New York Times Wirecutter named our Discovery club the best in the country. Our brand-new Champagne club is perfect for the bubble-hounds in your life, our MICHELIN club whisks wine lovers to MICHELIN-starred restaurants all over the country, and our WA Unfiltered Club is winning over aspiring wine experts with every paired podcast. Add in the Decanter, Sunset, Connoisseur's, and Collector's clubs, and there's no palate that one of our fantastic clubs can't please.
Impress Your Boss, Clients, or Employees
It doesn't matter if you're reeling in a new client, loading up for a holiday bash, surprising your boss before performance reviews are due, or just want to say thanks to your team—our corporate gifting service can help you pick ideal wines for the occasion. We'll even oversee all the logistics and delivery, plus include personalized notes, all within your budget.
Go Big With Grande Sonnerie
This is huge: Luc Morlet has a staggering TWENTY 100-point scores to his name, and he chose  to partner Wine Access to produce a set of four Napa Valley wines. From a Chardonnay showing off his incomparable touch with the grape to masterful Cabernets grown in Oakville, St. Helena, and other stellar Napa Valley sites, this set puts top terroir and Morlet's talent on full display. It's a Napa collector's dream, and a gift that will pay dividends in their cellar for years to come. 
Wine Sets
The best way to learn about wine? Drink it. And our expert team has assembled several multi-bottle sets to school you on certain styles, regions, or themes. From All Things Sparkling and West Coast Wines to Winemaking Techniques and Cab Around the World, we've got a set for every enophile. Each one comes with an informative insert, and shipping is included!