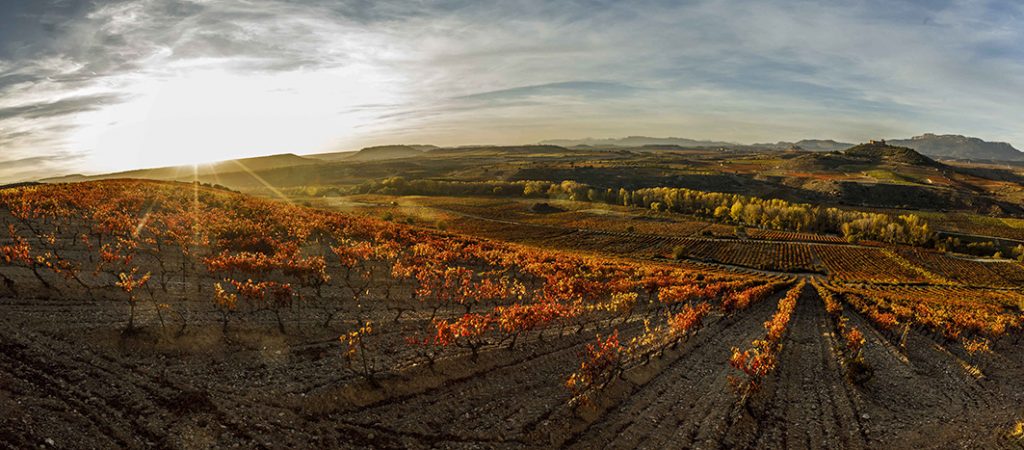 Rioja has been Spain's most well-known wine region for centuries, and grapevines have been cultivated there for more than 2,000 years. Yet despite that deep history—or maybe because of it—Rioja is also one of the most forward-thinking in the world. Producers that rely on the received wisdom of the centuries as well as those with more of a modern approach both make wine that embodies the magic of Rioja. It's that combination of tradition and modernity that has made it into a leader in the world of Spanish wine and international viticulture, and a favorite among both connoisseurs and casual consumers alike.
"This balancing act manifests in diversity of style from producer to producer or label to label," explains Vanessa Conlin Master of Wine, Head of Wine at Wine Access. "Some traditional producers more-or-less stick to the same style of winemaking employed in the 1880s, like CVNE, Lopez de Heredia, and La Rioja Alta, making leaner, highly savory wines through long aging in small American oak barriques and later in bottle before release. More modern producers employ innovations and current trends in winemaking to make fuller-bodied, riper wines usually aged in French oak barrels for a shorter period of time. Good examples of modern producers include Finca Allende, and Bodegas Eguren-Ugarte. In addition there are more avant garde producers that focus on terroir driven wines, highlighting the vineyard by shying away from the overt oak aging influence or the traditional camp and making more earthy and grippier wines than the modernists. These include Remelluri and Alvaro Palacios."
In other words, Rioja is a region whose embrace of tradition and modernity—and a gorgeous range of gradations in between—has made it into a benchmark of quality and value around the world.
Key Grape Varieties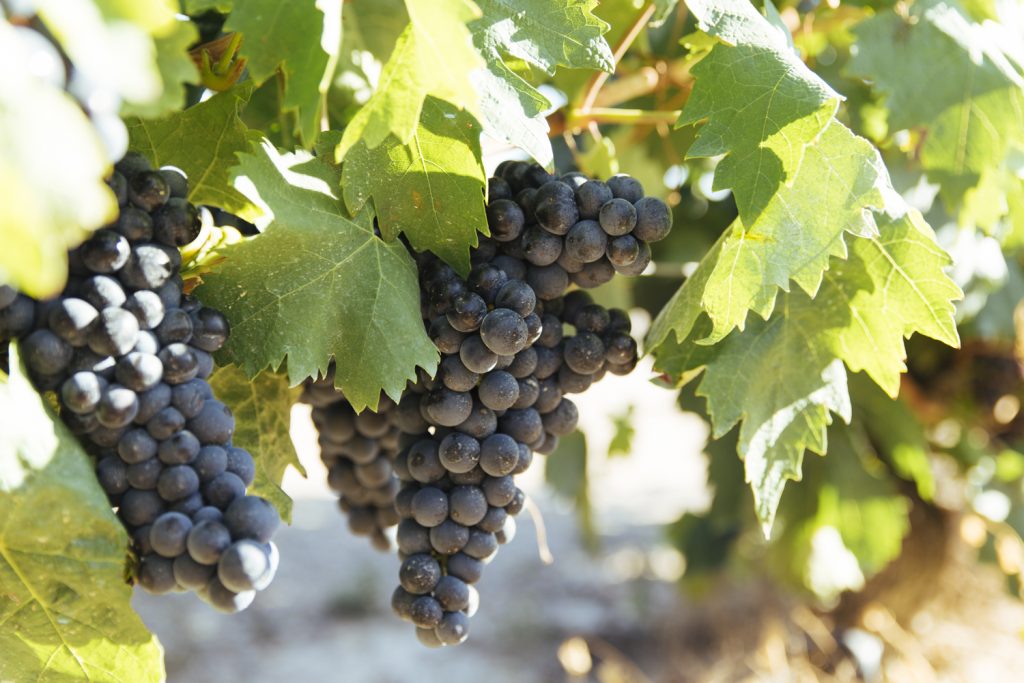 Rioja is the most famous home of Tempranillo in Spain. It's grown elsewhere, throughout the country and internationally, but nowhere does it boast a history as deep as it does in Rioja.
"The use of Tempranillo, sometimes blended with other native Spanish varieties like Garnacha, Mazuelo, or Graciano, is not necessarily unique within Spain, but the elegance and balance of their expression is thanks to the variety of sandy to lime-rich soils and topography protecting the region from cooling ocean influences just enough to mitigate excessive heat," Conlin explains.
Tempranillo is by far the most important grape variety in Rioja, accounting for 87.7% of plantings, according to the Consejo Regulador DOCa Rioja. It's no wonder: The grape is capable of producing wines that can withstand long aging periods, with a good balance of alcoholic strength, colour, and acidity. Plus, Tempranillo's inherent characteristics help it turn from lively and fruit-driven in its youth to velvety and savory with time.
Garnacha—known as Grenache in France and elsewhere—is the second most widely planted variety, though at just 7.5% of vineyard land, it's nowhere near as widespread as Tempranillo. Still, its impact cannot be overstated: The power, concentrated fruit, and spicy lift Garnacha lends to classic Rioja blends is one of the keys to the success of the region's reds.
The three other permitted red varieties in Rioja combine for a total of less than 5% of the region's plantings, but provide additional complexity to the blends that they're added to. Graciano lends Rioja intense aromas and lifted acidity; Mazuelo amps up the tannin, color, and acid; and Maturana Tinta brings the suggestion of spice and balsamic tones.
But Rioja isn't all red—the region makes outstanding and ageworthy white wines too. While lesser known than reds, white Rioja offers immeasurable complexity in the glass. The Viura grape variety dominates—it accounts for nearly 69% of total white grape plantings in the region—and offers fruity wines with floral aromas and a remarkable acidity, which make the wines delicious in young, fresh bottlings and well-cellared releases too.
Viura is often blended with Malvasia Blanca and Garnacha Blanca in the region's food-friendly and often age-worthy white wines.
Rioja in the World of Wine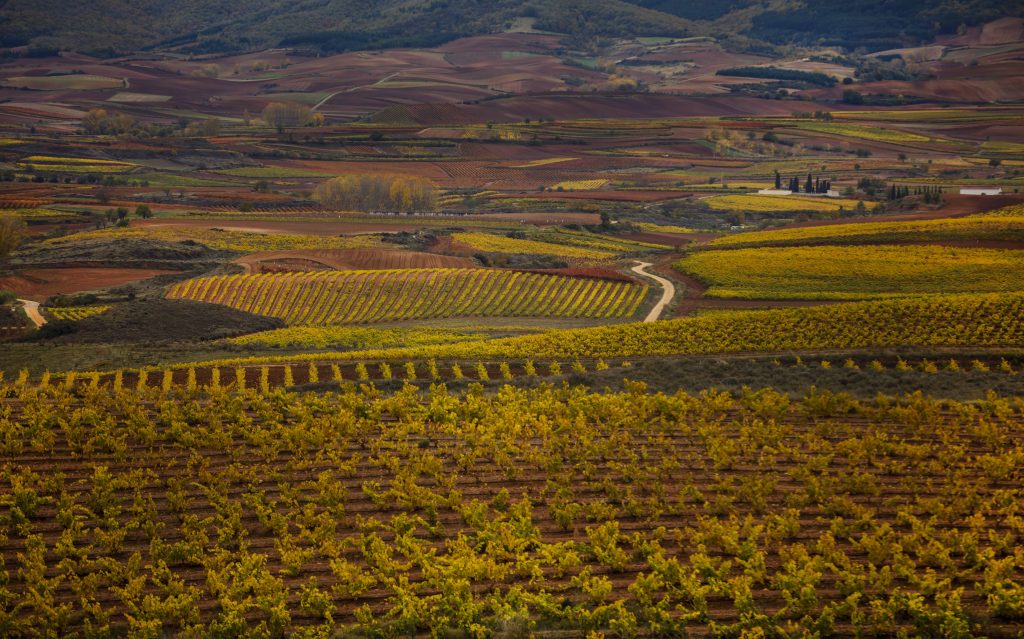 Fans of the world's other great wine regions will find plenty to love in Rioja—especially when they realize how much value it offers in comparison.
"The use of Tempranillo as the main variety, and range of styles, make Rioja diverse, but there are some parallels to other regions, depending on the style," says Conlin. "The savory and tertiary earth and tobacco notes, combined with the fine tannins of traditional aged styles of Rioja, can mimic aged Bordeaux, and it's not uncommon to confuse the two when blind tasting."
Depending on the style of the producing winery, Rioja's reds can even be redolent of New World wines from Napa, Sonoma, or Argentina. These versions deliver classic Tempranillo-driven fruit flavors, with the polish and ripeness that mimics Napa Cab or Mendoza Malbec.
And more terroir-driven wines from Rioja can have a grip and focused palate shape that recall traditional Sangiovese-based Italian wines. "Regardless of style, the wines of Tempranillo tend toward plum and tobacco flavors, with a silty fine texture to the tannins that separate them from the pixelated and somewhat more structured tannins of Bordeaux varieties, or the graininess (and high acidity) of Sangiovese," says Conlin.
Rioja's Sub-Zones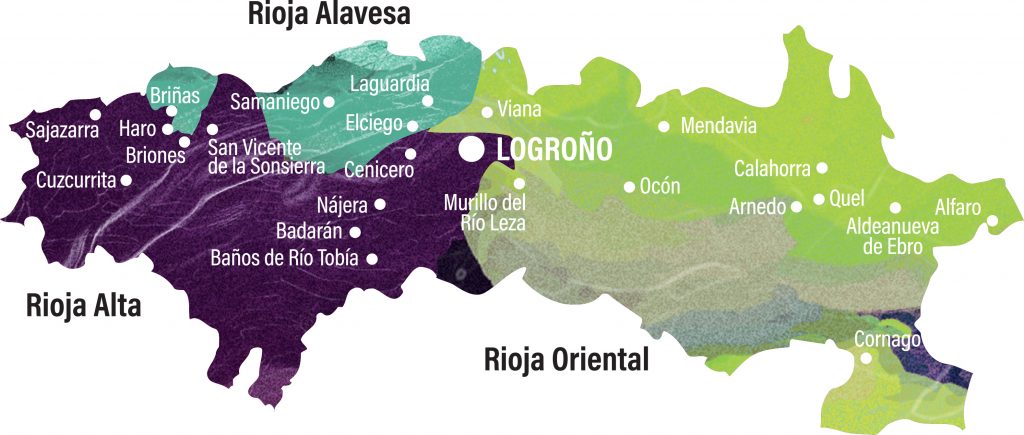 Though Rioja is often spoken of as a monolith, it is actually broken into three sub-zones, each of which boasts its own unique expression of the regional terroir.
Rioja Alta is found in the far west of the region, and the Atlantic influence, combined with iron-rich clay, alluvial, and clay-limestone soils, are the basis of the region's highest quality wines. That potential has been clear for hundreds of years: Rioja Alta is home to more 100-year-old wineries than anywhere else in the world. Bodegas Marques de Caceres, Bodegas Muga, and R. Lopez de Heredia are among the most well-known of the production area. And the 2014 Bodegas Valoria Vina Valoria Reserva Rioja, at seven years of age, is absolutely singing right now.
Rioja Alavesa is found in the center of the region, and its climate is dominated by sun and heat. That, combined with the clay-limestone soil and smaller vineyards, make for wines that are unique in the region. Look for producers like El Coto de Rioja, Viña Real, and Ostatu for a delicious taste of what this production area is capable of.
Finally, Rioja Oriental, which changed its name from Rioja Baja in 2017, is shaped by a northern wind, iron-rich clay, and alluvial soils. This is the hottest and most arid of Rioja's three sub-zones. Bodegas Ontanon, Burgo Viejo, and Bodegas Palacios Remondo offer a good taste of this area of production.
The Importance of Oak, and the Question of Time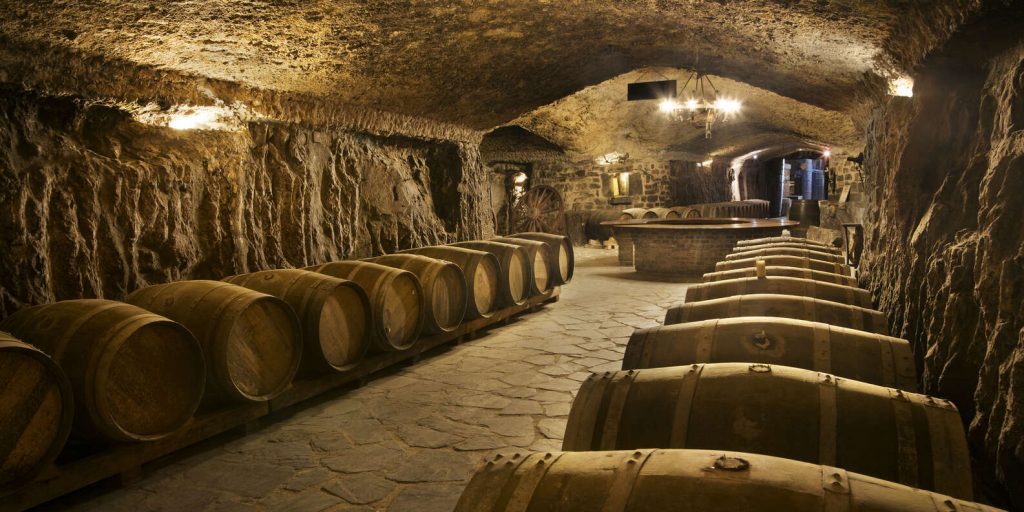 Rioja relies on American oak more than perhaps any other wine region outside of the United States. Yet like so much in the world of Rioja, those origins stretch back much further than a cursory glance would suggest.
"In the late 1800s there was a large influx of talent and capital from Bordeaux, and France in general, during the phylloxera epidemic that devastated French vineyards," notes Conlin. "The use of small barriques favored in Bordeaux, and long barrel aging to capture greater tertiary complexity, began as a way to emulate the Bordeaux style, while châteaux in the Medoc struggled to produce enough to keep up with demand."
France eventually pulled through the crisis, but then, Conlin continues, "Rioja faced their own devastation from phylloxera, followed by further devastation by several wars. This led to a switch to more economic American oak barrels. Now, over 100 years later, this has become the iconic style of the region."
But, Conlin points out, "Rioja is not a region that rests on its laurels. Today, many producers are experimenting with French oak aging or combinations of French and American oak, bottling single native varieties usually limited to blending like Graciano, and embracing terroir-driven, single-vineyard wines from 100% Tempranillo in a more Burgundian vein."
All Rioja producers, regardless of philosophy and style, are required to adhere to the regulations set forth for the region's wines. Because the terms that define different types of aging, like Crianza, Reserva, and others, are clearly defined and enforced. By comparison, American producers have no guidelines to follow for terms like Reserve.
Here are the key terms to look for on Rioja labels, and a rundown of what they mean.
Joven Riojas are bottled without any specific required amount of time spent aging in barrel or bottle, and as such, they tend to have a more fruit-forward character.
Crianza is reserved for wines in their third year after the harvest, and that have spent at least a year in oak barrels. White wines are required to have spent at least six months in wood. Even though these wines can be enjoyed young, the best of them can age gracefully. The 2010 El Centimo Real Rioja Crianza is fantastic right now, for example.
Discover Crianza Wines:
---
Reserva Rioja is for red wines that have aged for at least three years, one of which has to have been in oak barrels, followed by at least half a year's repose in bottle. White Reserva Riojas are required to have been aged for at least two years, including six months in oak. Rioja Reservas can be some of the most exciting values in the region. The 2016 Bodegas Burgo Viejo Licenciado Rioja Reserva, for example, earned 95 points from Decanter, but a case-buy for $20 per bottle puts it firmly in the realm of Tuesday-night sipper.
Discover Reserva Wines:
---
Finally, the most prestigious of all is Gran Reserva. These bottlings, from the top vintages, have aged for a minimum of five years, including two or more in oak and a further two or more in bottle. White Rioja Gran Reservas have to age for at least four years, including six months or more in oak. The age-worthiness of these wines is legendary. James Suckling, writing about the 2011 Bodegas LAN Rioja Gran Reserva, recommends holding it until 2024 before popping the cork—a full 13 years after the vintage. And Wine Enthusiast, writing about the 2012 El Coto de Rioja Coto De Imaz Gran Reserva Rioja, suggests that it will continue to mature through 2028.
Discover Gran Reserva Wines:
---
What Makes Rioja, Rioja
All of this adds up to a wine region whose elevated reputation is both well-earned and immediately apparent in every sip. And unlike so many of the world's top wine regions, Rioja has the unique distinction of offering incredible value alongside deeply delicious and age-worthy wines. Conlin attributes the inherent value in this to classic economics: "Though they're well regarded by critics and collectors alike, Rioja wines have and continue to fly under the radar, keeping prices [below what the wine itself tastes like it should cost]. This has kept prices affordable despite the high quality."
Unlike in other regions, bodegas in Rioja carefully age their bottlings until they are perfectly ready to consume—ensuring perfect, well-aged wines land in the glass every time.
Consumers, no matter how much or how little they want to spend on a bottle, are sure to find something spectacular from Rioja.