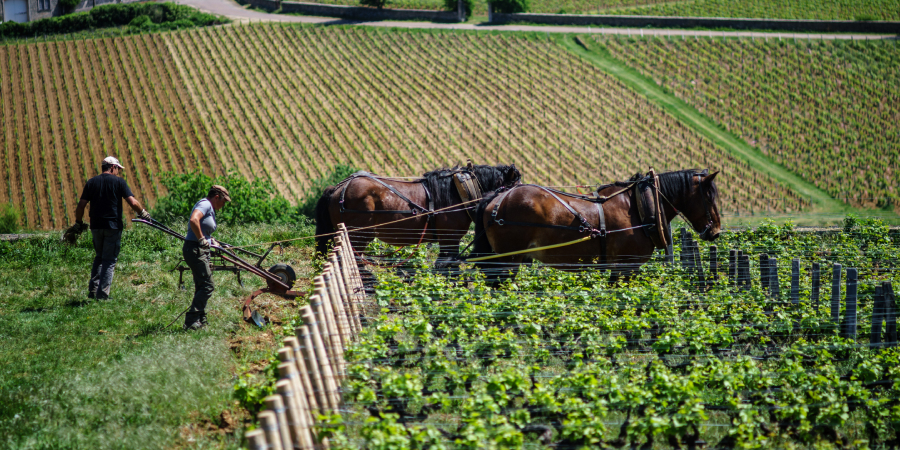 As Forbes would have it, natural or "clean" wines are the revolution we've all been waiting for—the most exciting and most responsible wines we could ever imagine.
Here's our take: Despite the marketing hype, natural wine isn't new at all, and it's not a necessary signifier for high quality, sustainable, or thoughtfully made wine. Full stop.
At its most basic level, natural wine is in fact the wine of generations and centuries past. Minimal intervention is at its core, with respect to both vineyard and winemaking practices.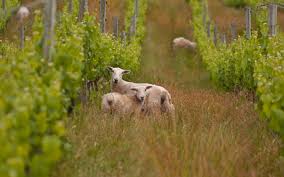 Organic or biodynamically farmed, unfiltered and unfined, with little or no use of sulfur are typical criteria for natural wines, but there are no hard and fast rules.
The same goes for taste. Many think of natural wines as funky, cidery, or barnyardy—characteristics that can result from wines being left to their own devices to ferment and age—but a blanket statement just doesn't work. In reality, these are often the extremes.
A few weekends ago I found myself sitting at home with a bottle of Jean Foillard's Morgon Côte du Py. It is considered one of the greatest "natural" wines in the world, one of the originals, from the decomposing granite and schist-based soils above the little town of Villié-Morgon in Beaujolais.
Back in the '80s, Foillard and the rest of the "Gang of Four"—a group of Beaujolais producers also including Marcel Lapierre, Guy Breton, and Jean-Paul Thévenet—catalysed the modern natural wine movement by trading the industrialized agriculture of the day for the non-interventionist practices of their ancestors. The results were, and continue to be, stunning. My 2017 Côte du Py was perfectly juicy, perfectly earthy, balanced to a gulpable tee, and even thought-provoking.
The wine wasn't cloudy, funky, or overpowered by volatile acidity. It was simply a gorgeous and honest wine, made to the highest standards, with utmost respect paid to the grapes and the vineyard—an approach taken by an equal number of producers not branded as "natural."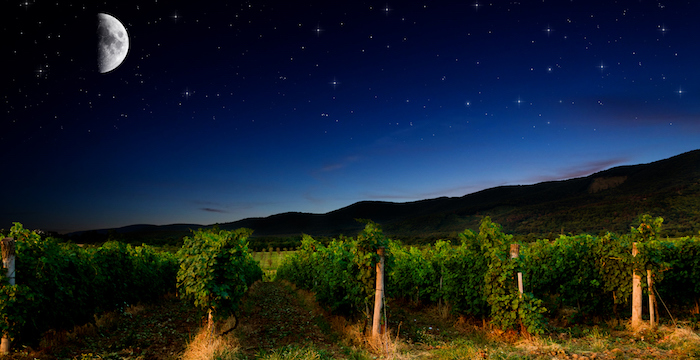 For those in search of what are truly the best, most exciting, and most responsibly crafted wines, the key is to dive a level deeper than the buzzwords; to learn more about winegrowing, winemaking, and how quality is derived; to call on and buy from trusted sources.
Though they don't promote themselves as "natural," many of the greatest wines in the world are made using the same methods as Foillard's cherished Côte du Py. The Holy Grail of Burgundy, otherwise known as Domain de la Romanée Conti, has farmed all 61 acres of its Grand Cru vineyards biodynamically since 2007. In the cellar, minimal intervention is a given, with the wines sometimes containing no sulfur at all. In the Rhône, giants like Château de Beaucastel and M. Chapoutier are effectively natural, though they do not advertise it. The same goes for Pontet-Canet in Bordeaux, as well as Matthiasson, Hall, and Frog's Leap in Napa Valley. The list of heavy hitters goes on and on.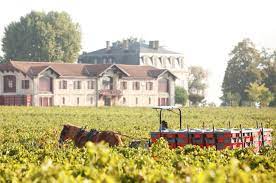 At biodynamically farmed Pontet-Canet, horses till the vineyard soils instead of tractors, putting less pressure on vine networks below the surface. Manure is used to fertilize the vines, and they eschew all pesticides and herbicides. Throughout the growing season, there is no de-budding or green harvesting—the low yields and massively concentrated grapes are achieved through natural balance in the vines.
In the cellar, where fermentation takes place only with native yeast, the building itself as well as the cement vats are made with gravel sourced directly from the property. The team has gone so far as to install hemp insulation in the vathouse, and to forgo the use of electricity in that space in order to avoid bringing the wine in contact with magnetic and electromagnetic fields. As owner Justine Tesseron told me: "There is no cellar like it."
Despite what is unquestionably one of the most minimal as well as holistic approaches to winemaking in the entire world, the team at Pontet Canet chooses not to call their wines natural. Instead, as Justine put it, "We simply try to make a Grand Vin that is totally faithful to our 200-acre property."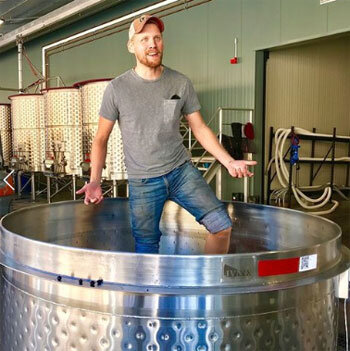 For other producers, the realities of the marketplace and the power that the term "natural" has garnered, lead to a utilitarian approach to its use. On California's Central Coast, winemaker Matt Nagy and his team at Benevolent Neglect are making incredibly vibrant terroir-driven wines. As Matt told me, "We sit on the fence with the word natural because there's so much confusion around it."
When they hit the market, Matt's ethereal, deep-fruited gems may or may not get branded as natural, depending on where they're being sold. "We let our importers take the lead," Matt explained, "We're firmly rooted in the UK as a natural wine brand, but in the Carolinas, where we also sell a lot of wine, people are less interested in the term." While the realities of the marketplace are one thing, if it were up to him, Matt would prefer another term all together: "Lo-fi." It's a reference to the honest, hand-made, small-grower ethos that Benevolent Neglect embodies. Before it's "natural" it must be real.
The conversation on natural wine leads us to nuance and complexity, good qualities in any wine or discussion. While there are no hard and fast rules about what natural wine actually is, we know what it's not: new, or unique in its methods. We are in a moment where good wine is produced with increasingly minimal intervention both in the cellar and in the vineyard, and more than anything, good wine is what matters. After the Forbes articles and the fanfare, we find that producers on both sides of the divide espouse the same philosophy and drive to turn grapes into wine with as much care and joie de vivre as possible. This is what matters.