Today's wine consumer isn't what they used to be. They are adventurous. Curious. Authentic. They want businesses they shop with to be digitally savvy, and they want to receive top-notch products and experiences. Here at Wine Access, we're excited to engage with the next generation of wine drinkers and help them discover new and exciting tastes. Millennials are upending the wine industry (among many others). They now comprise 47 percent of the market, larger than any other group. Millennials desire the same from wine as they do from other industries – enhanced experiences and emotional connections.
To better understand what millennials want from wine, we took a look at our own data on consumption and buying habits of fine-wine consumers in the U.S., which spans back 10 years. The results were telling.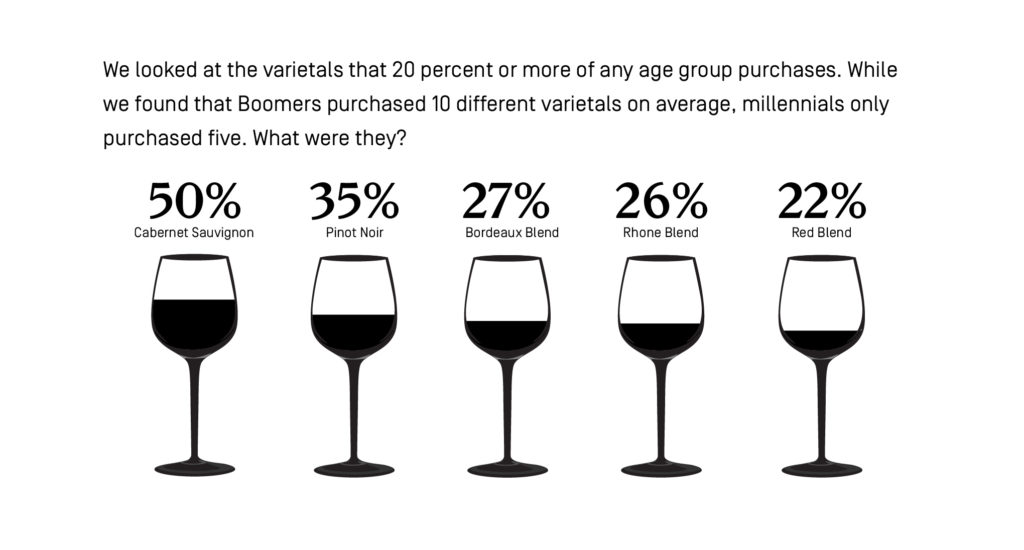 Rosé is rapidly capturing not only hearts and minds, but also wallets.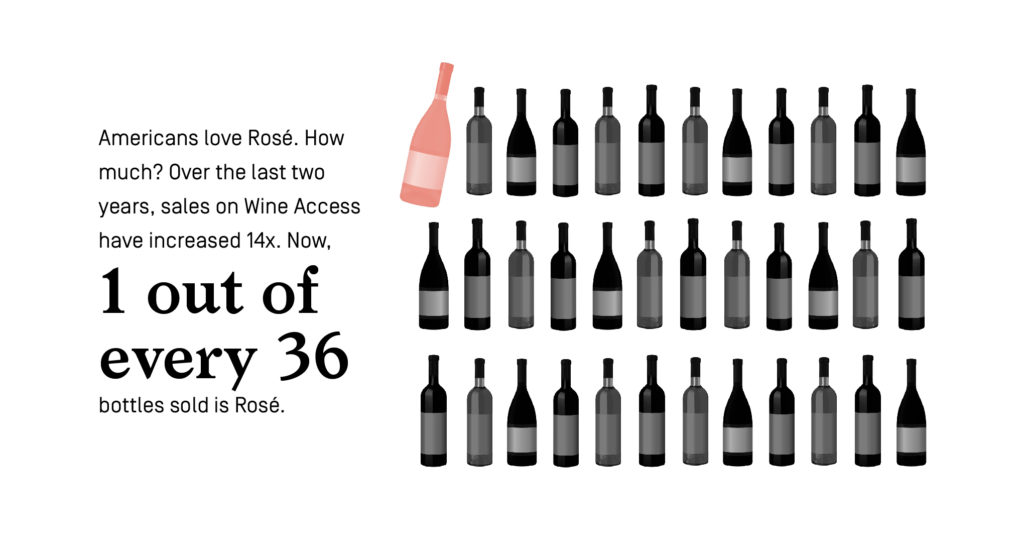 Red blends, once a niche choice, have gone mainstream.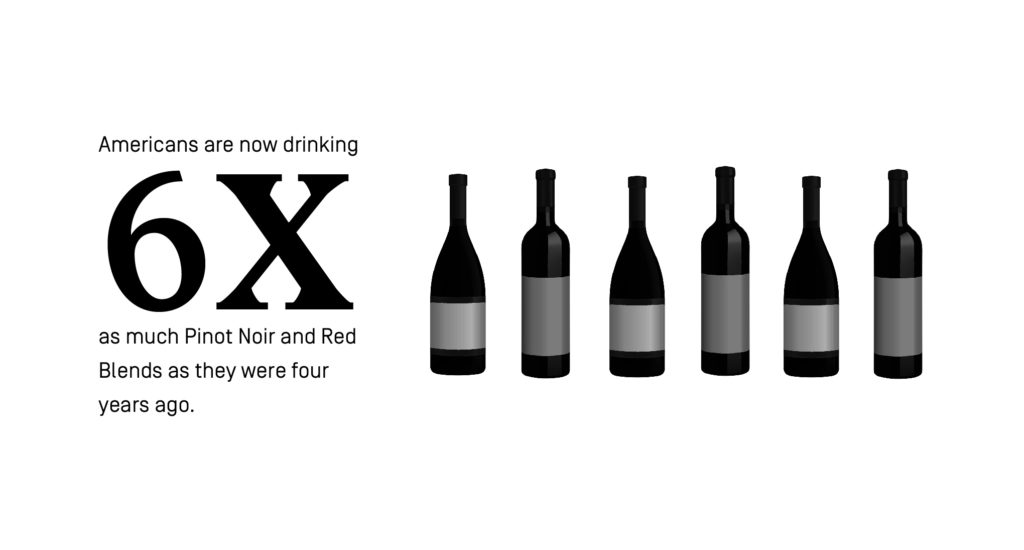 Meanwhile, politically, red states are less open to imported wines than their Democratic counterparts. Twice as many blue states prefer imported wines over domestic wines. Alaska has the most patriotic taste, with 91 percent of the wine consumed coming from domestic wineries. Delawareans, conversely have the most exotic tastes, with imports dominating wine consumption at 85 percent.
The primary thing the data tells us: Americans love wine and they're appreciating it in new and exciting ways. Wine sales from emerging markets (Greece, South Africa, Chile, Germany and Peru) have nearly doubled in popularity since 2015. American palates are becoming increasingly adventurous and willing to branch out beyond traditional wine regions and varietals.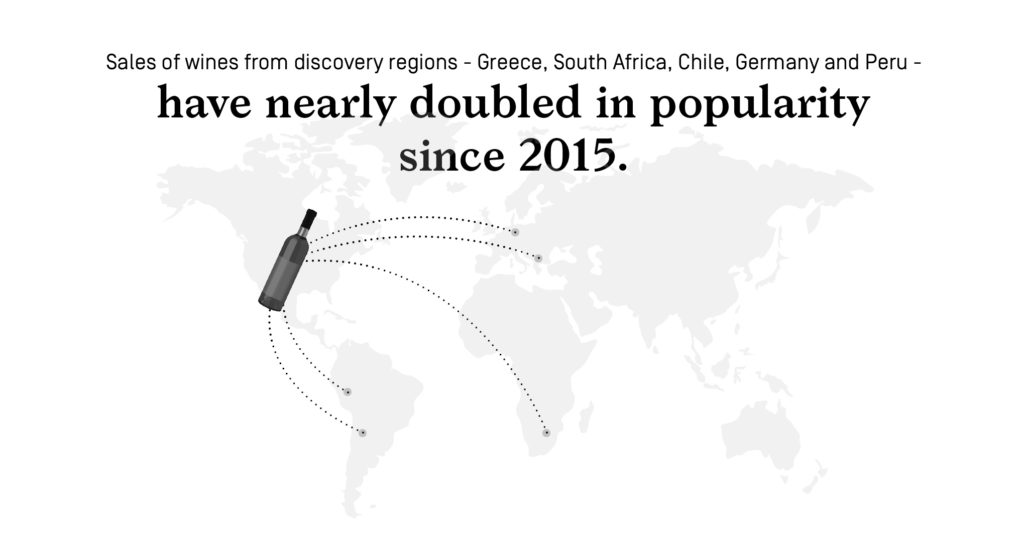 Data is core to everything we do at Wine Access. Not only do we want to understand wine consumers, we want wine consumers to understand wine like never before. We are constantly looking for new queues in the data about where the wine industry is headed and for new ways to use data to help our clients understand the extraordinary world of wine. The launch of our new online store is the beginning of a new and exciting chapter for Wine Access. Our new platform brings together, for the first time in the wine industry, the expert knowledge of world class wine experts with machine learning to ensure you only drink the most extraordinary wine, whatever your price point. We believe life is be paired with great wine, and that extraordinary wine is worth investing in.
Sit down and pour yourself a glass. Cheers!