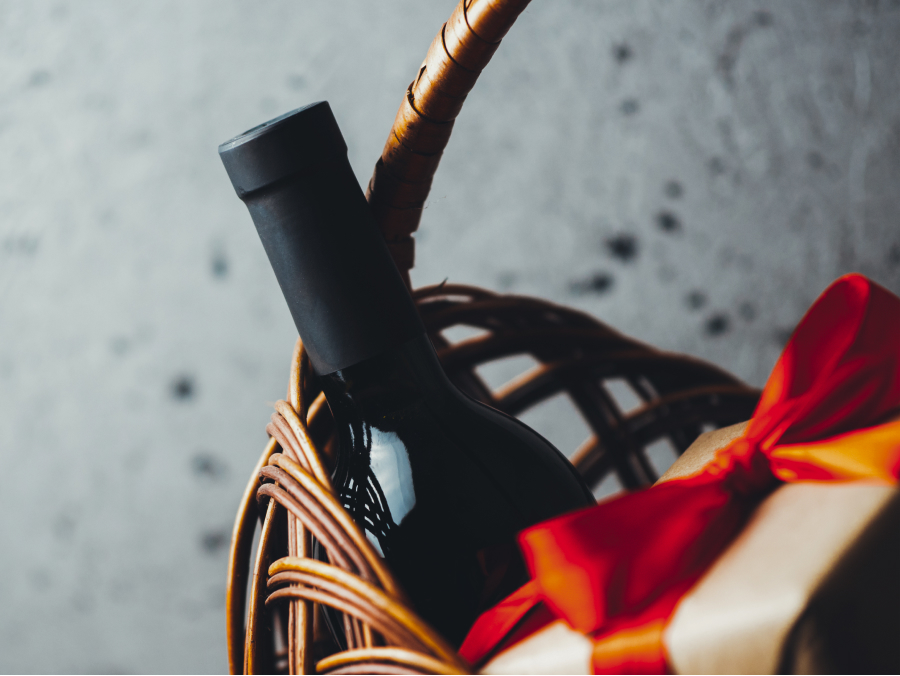 Wine is one of the greatest gifts you can give: It inspires surprise, elation, and pleasure in a way that no pair of socks—not even Darn Toughs—can.
But giving wine to a friend, family member, or co-worker can be fraught, as it depends on their personality and where they fall on the Snovice (Snob-Novice) spectrum. You don't want to miss the mark, you don't want to bore, and you definitely don't want to be met with a cold, blank stare.
Check out our 2021 Gift Guide, where we offer tips and suggestions for buying wine for your unique set of friends. We've done the legwork, so all you have to do is sit back and reap the rewards: big smiles, huge hugs, and hopeful a very generous "thank you" pour!
The Foodie
They'll try any dish, they'll go anywhere to get it—and they'll even cash out their IRA for the right omakase. Yep, we all have foodie friends, and there's no better gift for them than our Somm of the Year set. Curated by winners of MICHELIN's inaugural Sommelier of the Year award, it'll allow your loved ones to drink like they're in a MICHELIN-starred restaurant, without leaving their own abode.
The Trendsetter
They were on Tik Tok before we figured out Facebook. They were all about Jake Paul while we were still into Logan, and they were rocking acid-wash when we were still praying that style was gone for good. Trendsetters are always hungering for a hot tip so check out this collection and turn them on to an unexpected or undiscovered wine before it goes mainstream. That should give them some bragging rights that will last well into the new year.
The Crypto Investor
Maybe they bought DOGE at its ATH and are FUDDING hardcore. Then again, maybe they YOLOed into a coin that went parabolic, and they're rolling the moon Lambo with their wife and her boyfriend. It's a volatile world out there for our crypto investor friends, which is why they'll love one of these international icons. Rock-solid investments for the cellar, whether you expect them to pay off (in the glass) in two years or twenty.
The New Parent (or Recent Grad)
There is no better gift for new (and newish) parents than the birth-year bottle: an ageworthy wine that comes from the year that brought them their little bundle of joy and sleeplessness. But don't think it needs to be all about a birth. You can mark any milestone—a graduation, a resignation, a landmark election to the condo board—with a bottle that's bound to age well. The recipient will thank you now, and years down the road.
The Jet-Setter
They'd be in some far-flung corner of the globe if they could—and although fate might have fouled up their travel plans for now, that doesn't mean they can't still take a taste of the high-flying good life. Grab them a bottle or two of bubbly and they'll feel like they're Gulfstreaming around the globe—and if you really nail it, you might even be invited on their next trip.
The Collector
We all have a friend, boss, or father-in-law who is a real wine aficionado. They've got the cellar. They've read the books. And although they might be supremely selective, we KNOW one thing they're not: impossible to impress. Grab them our Per Se Luxury Wine Collection, which features FOUR iconic bottles from around the globe, and they'll be marveling at their own good taste—in friends, employees, and even in-laws.
The Lifelong Learner
They've got graduate degrees from two Ivy League institutions, yet they're taking an embroidery class at the community college: If that describes someone you know, then you might have a Lifelong Learner in your posse. They're fascinating people, and they deserve a fascinating slate of wines. Might we suggest the Jolly Folly Holiday set? Curated by dynamo wine educator Madeline Puckette of Wine Folly, it's the perfect gift for the wine-lover who wants a little lesson in each sip.
The Vrai Snob
Some wine lovers always think they know best—and hey, you know what? Sometimes they're right. Acknowledge their superior taste by giving them one of our e-Gift Cards and allowing them to choose their own wine. Now, if there's nothing on the site that gets them going—well, then they clearly aren't the experts they think they are.
The Hard-Seltzer Drinker