Thanks to the many diligent and discerning Wine Access members who contributed ratings, we've identified our Top Ten wines of 2021: the value buys, weeknight winners, and collector gems that our toughest member-critics count as can't-miss. These bottles have all earned rave reviews—and they're in stock and ready to ship now!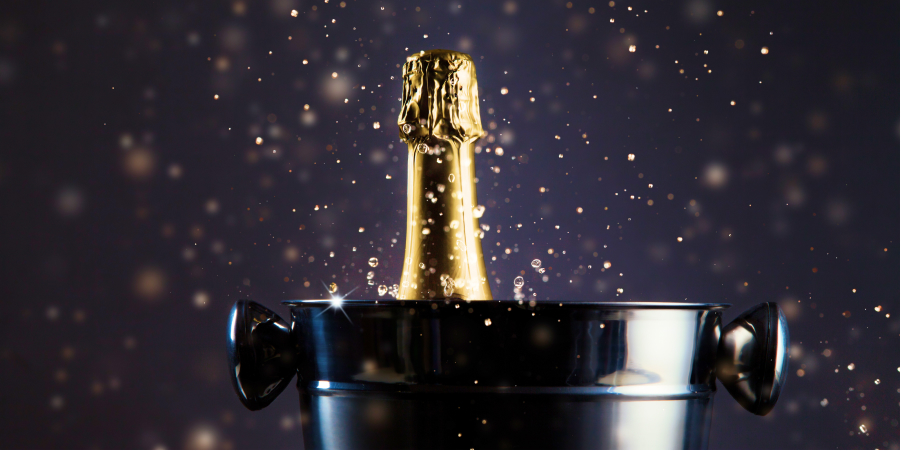 Wines:
Westwood's "beautifully balanced" Pinot Noir, crafted by the 100-point duo of Philippe Melka and Maayan Koschitzky, combines estate-grown Pinot with a go-to source vineyard for Sonoma icons.
A rosé Champagne of this caliber would be a fantastic deal at $65. But thanks to our connection with the Brugnon family, we have this release—from the same vineyards behind Dom Pérignon and Krug—for $45. Simply unbeatable.
Our Master Sommelier Sur Lucero has honed his palate on the greatest wines of Italy—and he is NOT easily impressed. But the 97-point 2015 Azienda Celestino Pecci Brunello, grown in one of Tuscany's best vintages ever, inspires rare reverence from him.
The renowned St. Helena estate behind today's Cab crafts tiny-production $200+ wines that have been called "drop dead gorgeous" by Vinous and "just about perfect," by Jeb Dunnuck. Thanks to an NDA-shrouded deal, the 2019 Moundsman comes for a small fraction of what it's worth.
When Sur introduced us to Château Bernateau, he said its winemaking was on par with $300 bottles. Hailing from an all-time great vintage and boasting a 94-point score, he found the 2016 "wholly captivating"—and we know you will too.
The 2016 VASO centers on Dana Estates' Hershey Vineyard, an incredible site that sits high on Howell Mountain, high above the fog line. It puts that stellar terroir—and a 98-point Napa Valley vintage—on full display in a gorgeous early-drinking Cabernet.
Ashes & Diamonds has a bold goal: to bring back the elegant, Old World-inspired wines that made Napa famous in the '60s and '70s. This white blend, which belongs with the best in Napa Valley, shows that they are succeeding.
The Michael Black Vineyard in Coombsville produces Merlot of such rare quality that Coho claims the entire production. In the stellar 2016 vintage, 100-point legend Phil Titus turned that precious fruit into an unforgettable Merlot of power and grace.
From the hands of the legendary Guigal—home of the man Robert Parker called "this planet's greatest" winemaker—the dual-97-point 2018 La Doriane is the pinnacle of Viognier. White-wine lovers, you have not lived until you've tried it.
Sake's ability to pair with nearly anything is one of the best-kept secrets out there, and Iwate Meijo Oshu No Ryu Junmai Daiginjo is a very special bottle of sake. Rarely seen in the US, it's beautifully aromatic, complex, and silky.