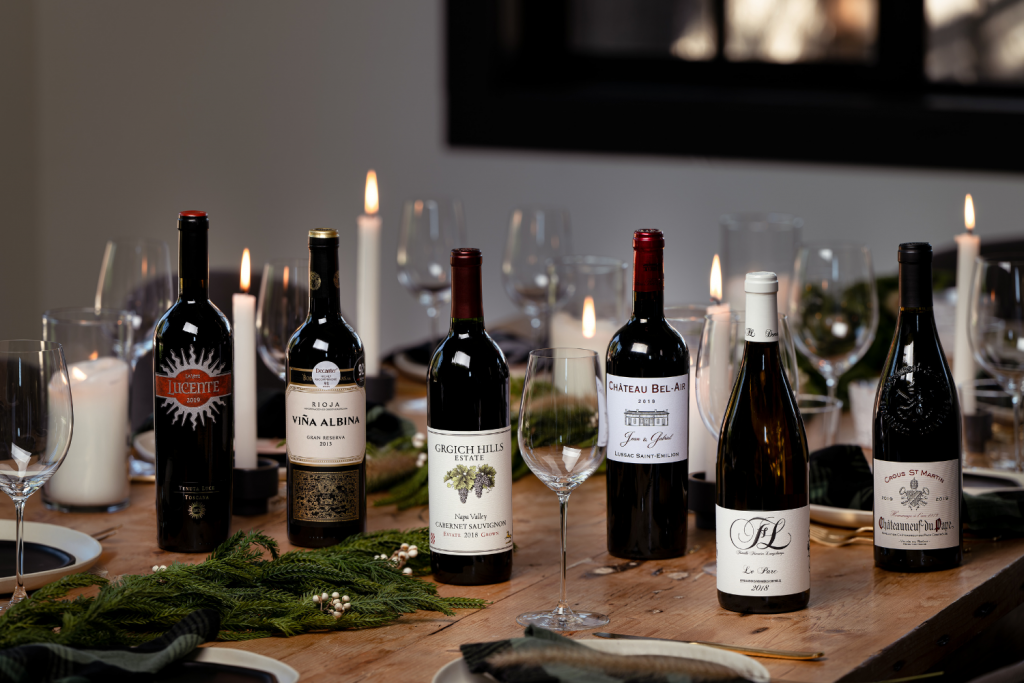 There's nothing like the joy of watching a loved one open the perfect gift. But "perfect" is tough to nail, especially if your family, friends, and co-workers are a cast of characters that put 90s sitcoms to shame. If there's one gift with the power to please just about anyone, it's wine. Personal, thoughtful, surprising, and delicious—it's bound to elicit all the "how did you know?" gratitude, and none of the forced enthusiasm.
Yet choosing the right bottle for each person doesn't have to mean wallowing in the grocery store liquor aisle. You've got our vast selection of world-class wine at your disposal, plus our 2022 gift guide, where we offer suggestions for buying wine for every bold personality on your list.
The Foodie
Whether they're Instagramming an eight-course tasting menu or downing world-rocking tacos from a food cart with no website, this friend is constantly chasing their next life-changing meal. And you can prove they don't need a reservation months in advance to get MICHELIN-starred culinary excellence. Collaboratively curated with some of the finest restaurants in the US, our MICHELIN Subscription delivers that excellence right to their home in the form of four phenomenal bottles per shipment—plus pairings from the restaurants' sommeliers.
The Trendsetter
They were rocking wide-leg jeans and platforms before the fashion bloggers, and their 2021 Spotify Wrap contained nearly all of 2022's breakout stars. Right now, they're perusing a social media app you haven't even heard of… yet. Good thing our wine team is always ahead of the curve too. They've assembled a collection of bottles from forward-thinking producers and next-big-thing winemakers that will keep your friend on the cutting edge.
The Collector
They've memorized all the best vintages for Left Bank Bordeaux and the optimal conditions for storing that long-aged Barolo. And while they might leaf unenthused through twenty-page wine lists, they're definitely not impossible to impress. Get them a bottle from our Rare Allocations collection—which includes cellar-worthy, critic-favorite bottles that you'll scarcely see elsewhere—and they'll be marveling at their own good taste.
The Curious Mind
One week they're learning how to mix music, the next they're tailoring their own pants. This person craves the background information, the in-depth study, the experience of doing something themselves. Give them all of it with a membership to the Wine Access Unfiltered Club. It includes wines featured on each episode of the podcast, so your inquisitive friend can drink along with sommelier and Napa Valley insider Amanda McCrossin and Master of Wine Vanessa Conlin, who will share their stories and extensive knowledge about each bottle.
The Person Who's Tough To Please
This person knows what they like—but it's a mystery to everyone else, so every gift feels like a high-stakes guessing game. You've got two options: read their mind, or get them a Wine Access e-gift card. That way, they can browse our selection of stellar wines and find a bottle that's guaranteed to please, from the person who knows them best: themselves.
The Life of the Party
It doesn't matter if it's a casual happy hour or an all-night blowout, this friend kicks it up several notches. And the next morning, they'll have boozy brunch plans with people they met on the dance floor. They don't need a reason to celebrate—and nothing's more celebratory than Champagne. The Champagne Club delivers quarterly shipments of four bottles from historic houses and boutique grower-producers. So whether they're toasting a special occasion or raging on a regular Tuesday afternoon, they'll have phenomenal bubbly in their glass.