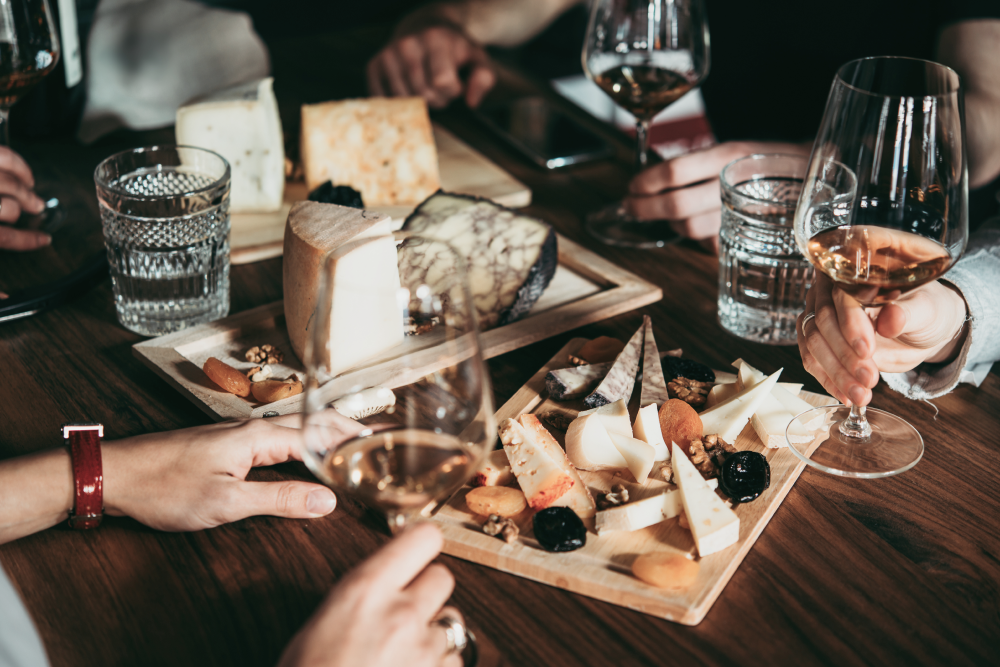 Wine and cheese have been served side by side for centuries because each one elevates the other in fascinating ways. If you find the right pairing, buckle up for a tasting so harmonious, so deliciously complementary, that you'll wonder how you could ever have one without the other.
But finding that perfect combo can be the tricky part. Fortunately, each of our expert wine team members is also a cheese enthusiast—and in honor of National Cheese Lovers Day, we've got their favorite pairings right here.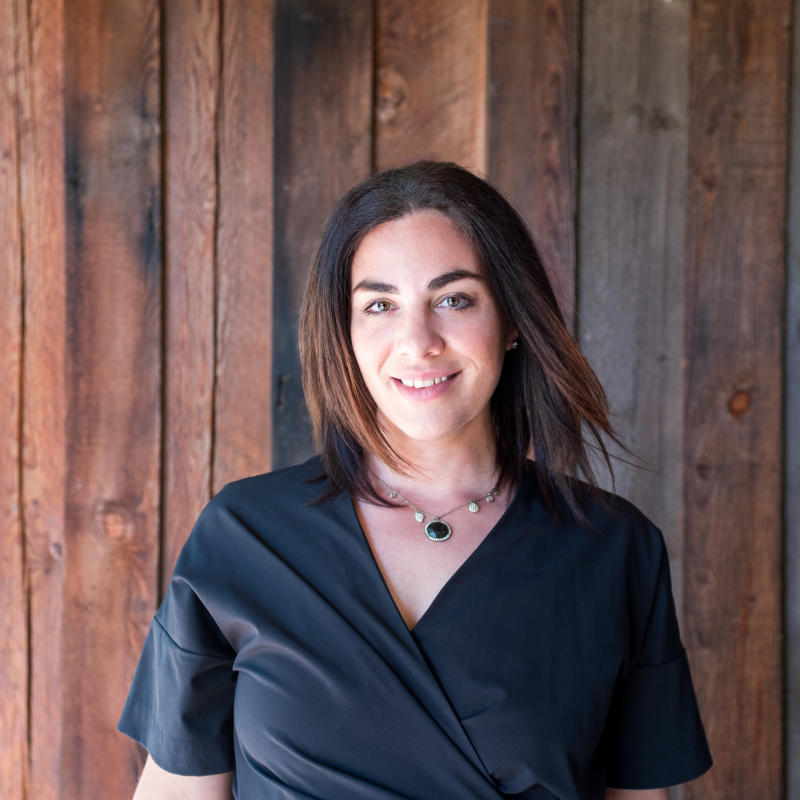 Laura Koffer, Advanced Sommelier:
When I think about pairing wine, I start by asking myself "What would a chef do to enhance the star ingredient?" Creamy burrata has a fresh flavor and rich texture that one might serve with an herbal pesto, spicy olive oil, or simply cracked black pepper. So it shines next to a wine that hits citrusy, herbal, and peppery notes, like a Grüner Veltliner or Verdicchio. The wine brightens and accentuates the cheese's sweetness while refreshing the palate.
Wines:
2020 Rudi Pichler Gruner Veltliner Smaragd Terrassen Wachau
2019 Schloss Gobelsburg Gruner Veltliner Ried Steinsetz Kamptal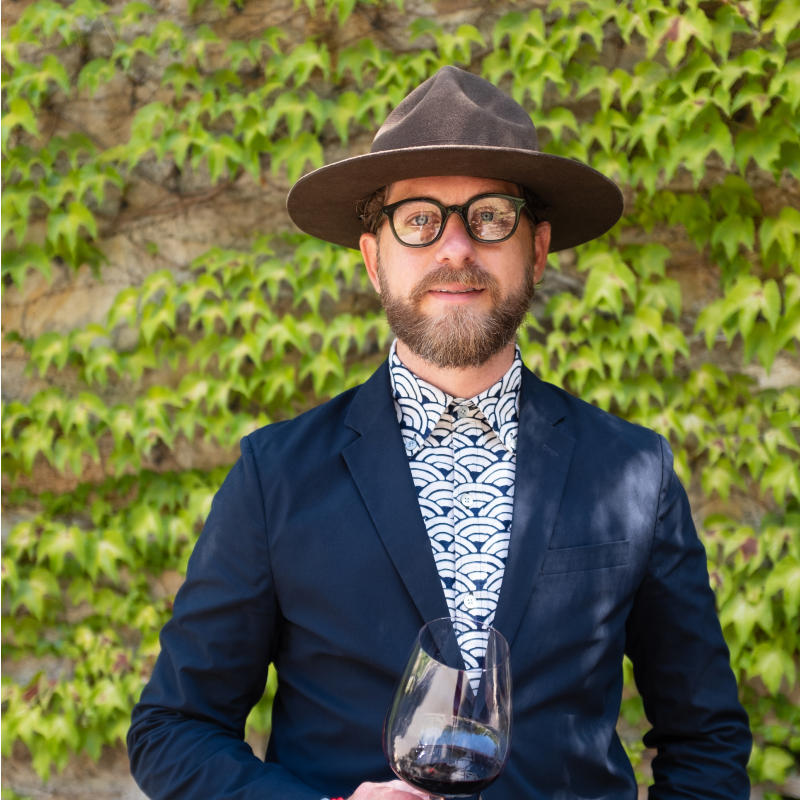 Eduardo Dingler:
Brie is a magical cheese that provides a rich and elegant experience. Whether served with a slight chill or baked with bread, the expressive flavors and creamy texture embrace a fruity, bold style of wine—like a Napa Cabernet that boasts big red-fruit and plum notes, along with powerful tannins.
Wines:
2019 Teeter-Totter Cabernet Sauvignon Napa Valley
2019 Highlands Cabernet Sauvignon Reserve Napa Valley
2017 Innisfree Cabernet Sauvignon Napa Valley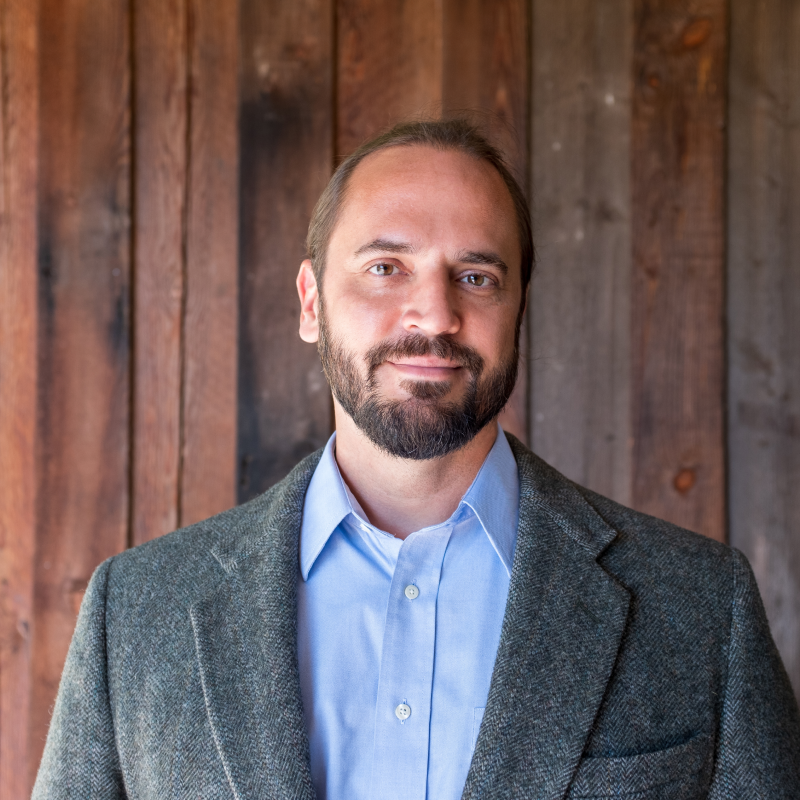 Robert Emery:
Stilton with Sauternes or Tokaji is a marriage as simple as salty and sweet. But the interaction is incredibly complex: The Stilton's pungency and saline notes complement each wine's honeyed, floral character. Meanwhile, earthy notes in both build upon each other—the mushroom and saffron notes in the wines, alongside powerful blue cheese flavor, are extraordinary. With silky texture and sweetness, both wines are a perfect match for crumbly, creamy cheese, with underlying acidity that refreshes the palate for more. It's simply divine.
Wines:
2014 Tokaj Oremus Tokaji Aszú 3 Puttonyos Tokaj (500 mL)
2005 Château Lafaurie Peyraguey Sauternes Half Bottles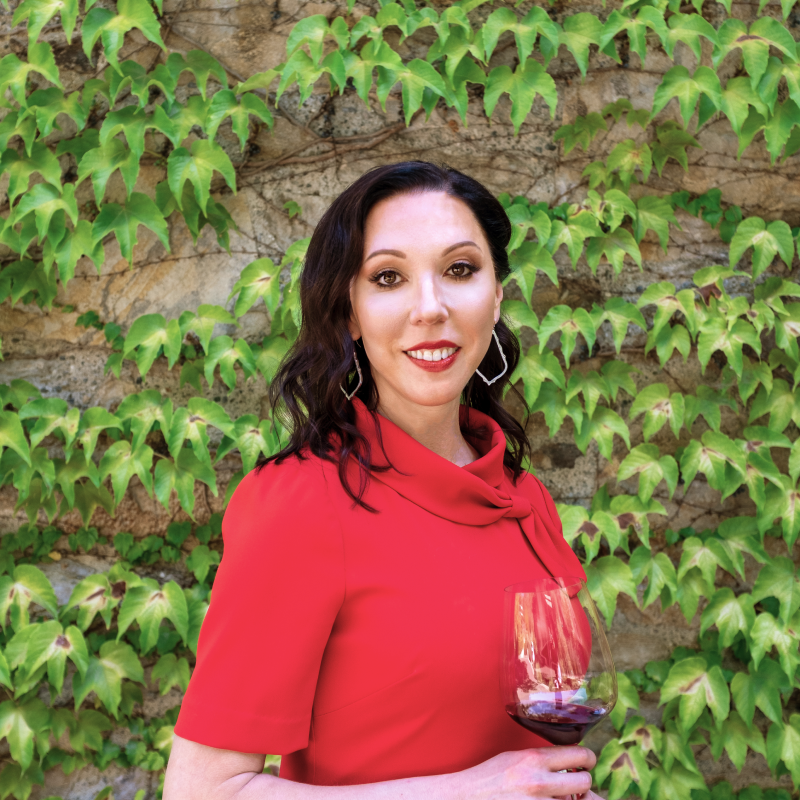 Vanessa Conlin, Master of Wine:
I absolutely love cheese. I could eat it every day. But most of all, I love goat cheese. A great chèvre has the same type of balance I look for in wine—fresh acidity that brightens the creamy texture, and a harmonious combination of grassy and savory notes. My favorite pairing is Sancerre (which also has a high natural acidity) with a chèvre and smoked salmon frittata or a fresh herb salad with caraway-coated goat cheese.
Wines:
2019 Domaine Riffault Cortem a Batis Sancerre Loire Valley
2020 Cherrier Père et Fils Les 7 Hommes Sancerre Loire Valley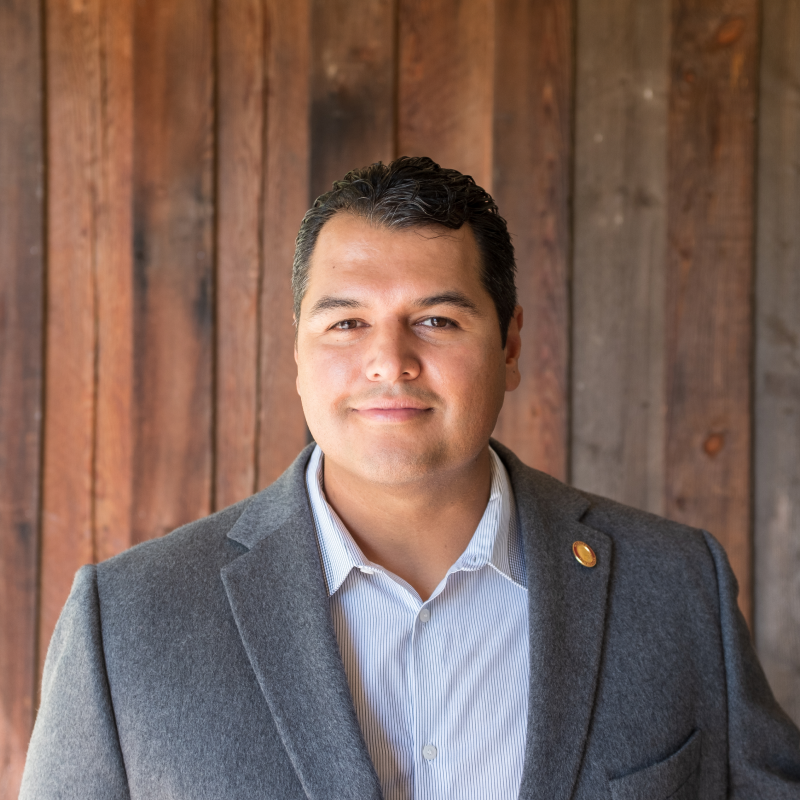 Sur Lucero, Master Sommelier:
I love a local goat cheese from Cypress Grove called Humboldt Fog, and it's almost always in my fridge, along with some richer triple-creams. It's been an instant California classic since it was released a couple of decades ago, showing a chalky, fresh center with a salty, rich, creamy outside as it ripens from the outside in. It's almost like highly elevated cream cheese made from goat's milk, and it is perfect with almost any white wine in the world, especially Chablis!
Wine:
2019 Domaine de la Motte Chablis
When I indulge in the pure luxury of Brillat-Savarin, the first thing that comes to mind is: Where is my White Burgundy? Usually, it's in my other hand. The Francois Carillon Saint-Aubin has the polished mineral tones and elegant charm to take on the cheese's creamy decadence. With this pairing, I always find my happy place.
Wine: