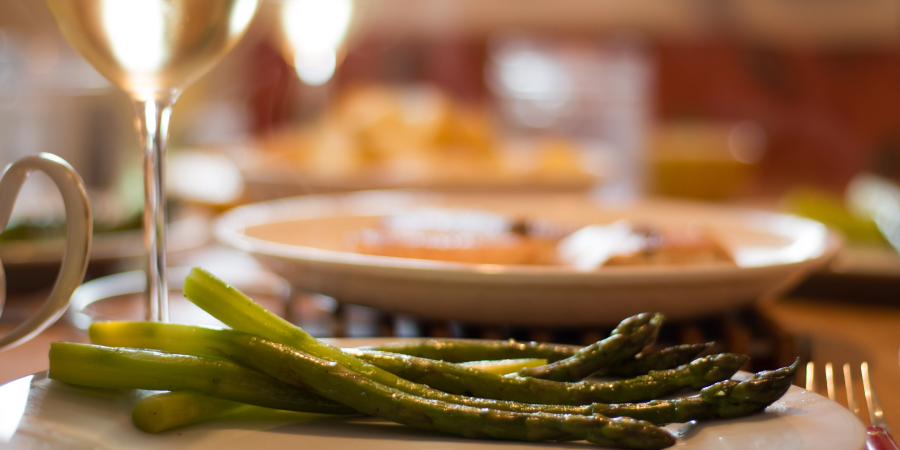 Foie gras and Sauternes, lamb and Syrah—one look at the quintessential food and wine pairings could make you think that eating meat is essential to enjoying wine.
But nothing could be further from the truth. Here at Wine Access, we delight in meat-free dishes (and some members of our team don't eat meat at all), so we've decided to share some sublime pairings that bring out the best in vegetarian and vegan fare—and are delicious enough to inspired your carnivorous friends to reach past the ribeye and try something new.
Start with Champagne (you knew we'd say that)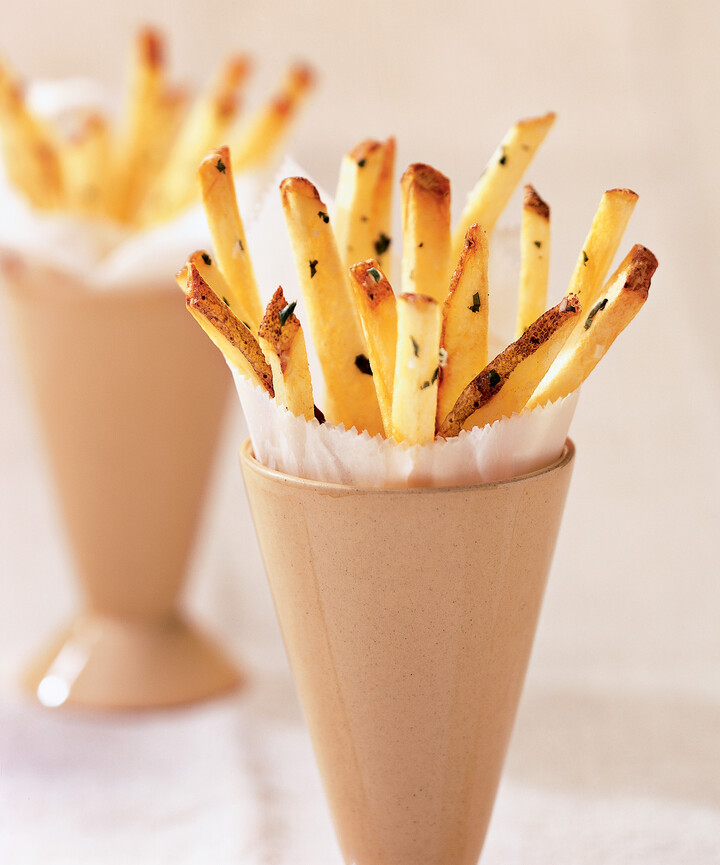 We like to start just about everything with Champagne, and if you've got a bottle of chilled bubbly on hand, you've got what you need to make just about any food shine. Champagne is a dream with salty snacks, so whenever we sit down at a restaurant bar, we're likely to order a bottle and take our sweet time perusing the menu—as long as there are some pre-first-course bites within reach. No meat? No sweat. Something finger-friendly like popcorn, frites, house-made chips, or even fried chickpeas are perfect for sipping bubbles and contemplating our next moves.
The Champagne, of course, doesn't just go great with the snacks—it also happens to provide the perfect segue into the first course of any meal, especially when our favorite produce of the year is coming into season. When that includes first-of-the-year spring peas, our Head of Wine and Master of Wine Vanessa Conlin will opt for a salad featuring peas, feta, mint, radishes, and champagne vinegar.
"High-acid foods need high-acid wines, so with something like a vinaigrette, you need a crisp, racy wine like Sauvignon Blanc, Chablis, or Champagne," she said. "In this salad in particular, the saltiness of the feta plays really well with the acidity, and the sweetness of the peas is nice with a Champagne that has a little richness." She recommends a brut Champagne, which is basically dry, but still has a tiny bit of sweetness from dosage (avoid brut zero or brut nature bubblies in this case).
Grüner and Greenery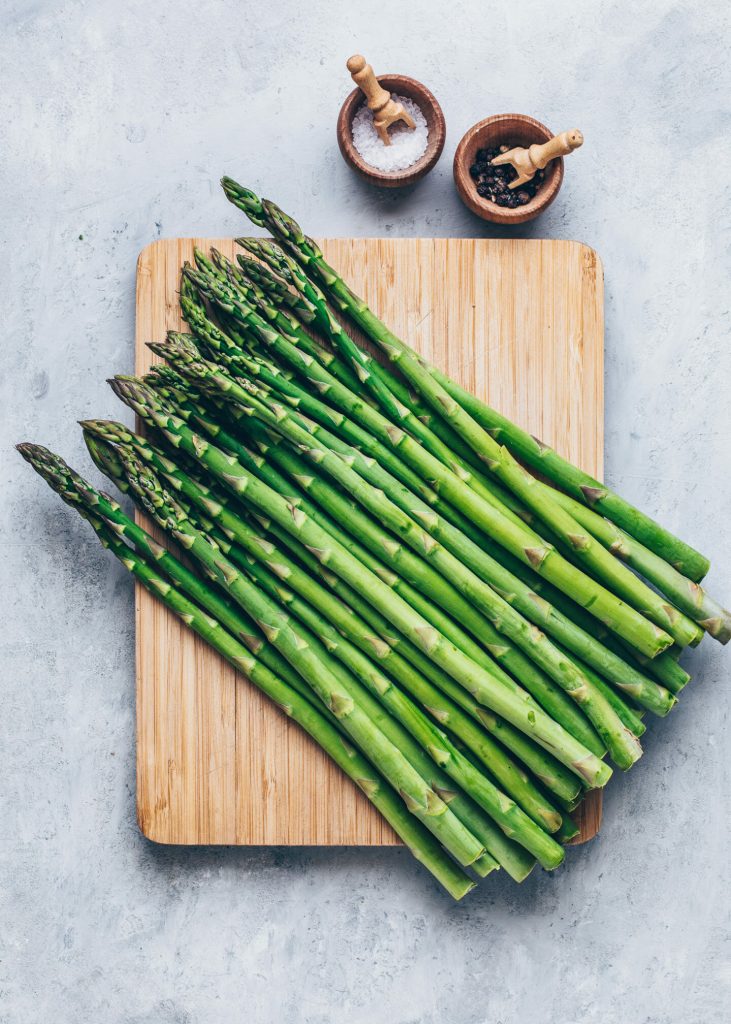 Vanessa—along with just about everyone else on our wine team—is a massive fan of Grüner Veltliner. The Austrian grape is heavenly with produce of all kinds, especially with the vegetable that stands, along with daylight savings time and the start of baseball season, as one of our absolute favorite things about spring. That would be sweet, tender asparagus.
"Asparagus goes well with an unoaked wine with somewhat vegetal notes, as well as a citrusy edge," said Laura Koffer, Advanced Sommelier and Wine Access Personal Concierge . Since Grüner fits that description perfectly, it's perfect with the green spears, whether they're sliced thin in a salad or sporting a bit of a char from the grill. It's off-the-charts good with asparagus with a little horseradish shaved over the top, since horseradish is a telltale Grüner flavor.
TORC, one of our favorite Napa restaurants (and where Laura used to work), is a decidedly non-vegetarian restaurant that just happens to knock veggie dishes out of the park. They make a simple tempura-style asparagus dish that a competent but ambitious home cook could replicate—one that might just turn you on to the Grüner-asparagus combo for life.
Riesling Thais It All Together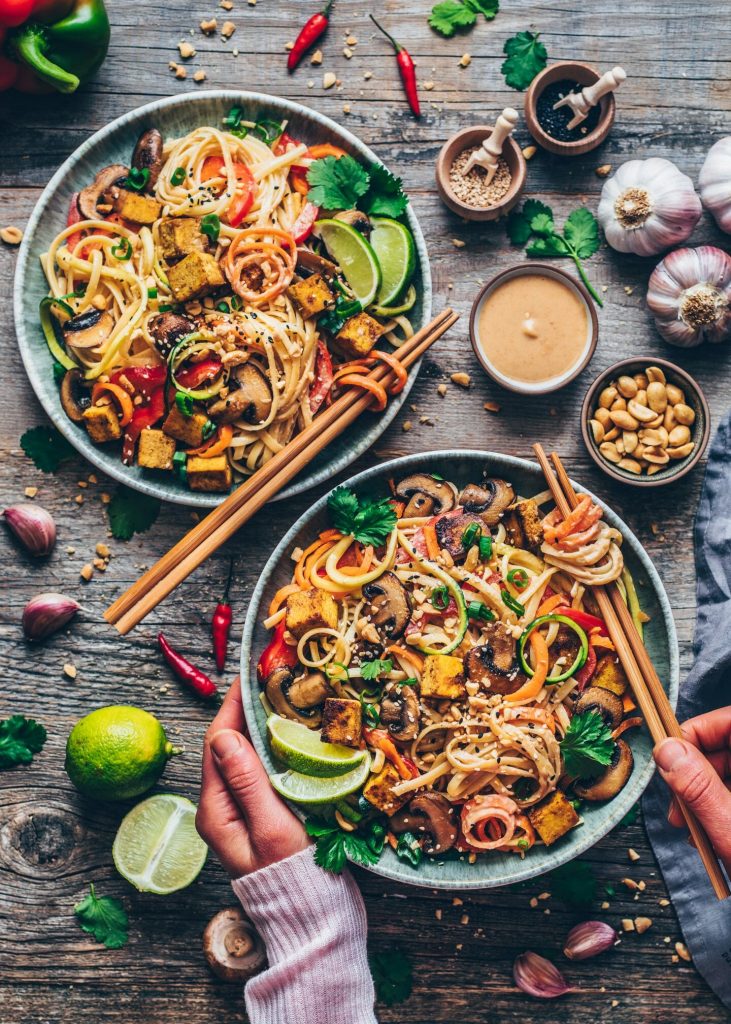 White wine may be perfect for our first courses, but it rules entrees as well, especially with Thai, which we find to be one of the most veg-friendly styles of cuisine around. Thai food has tons of different veggies, spices, and curries working in its favor, so it doesn't need meat. What it does need is a bottle of cool Riesling to chase every bite.
"I love Riesling with pad thai because the bright, citrusy acidity amplifies all of the flavors in the dish—from fresh cilantro to crispy peanuts and savory sesame undertones," says Wine Access Editor and Chief pad thai proponent. "Plus, if you like it spicy like I do, the sweet edge of Riesling will tame Thai chiles without overpowering the more delicate flavors."
Keeping it Red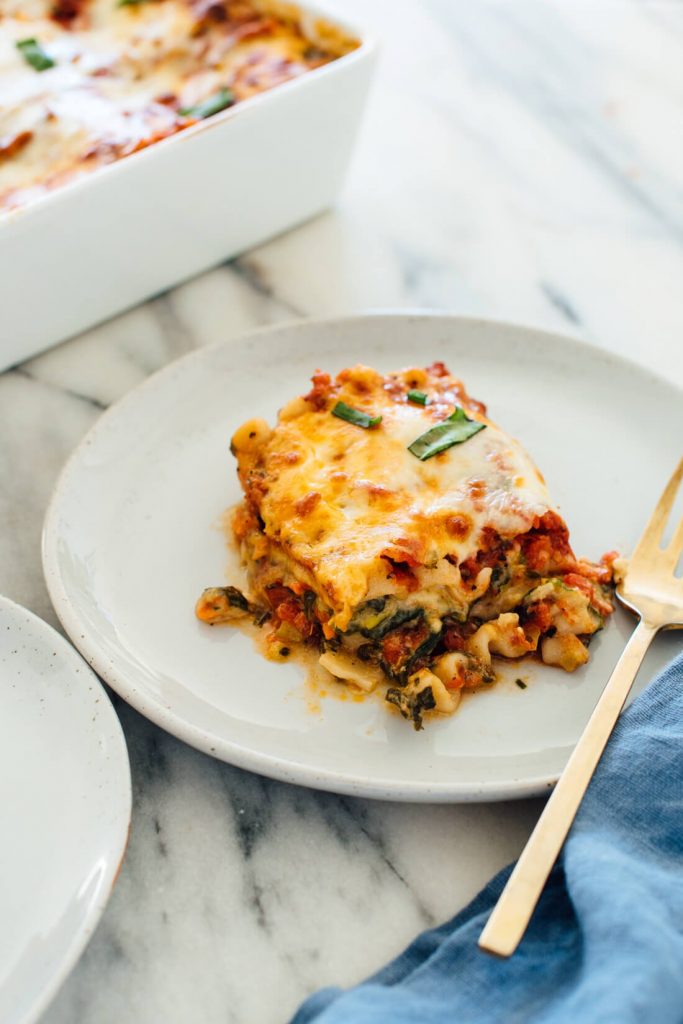 We know that for millions of wine lovers out there, "wine" means "red"—and while there are a ton of options out there, pairing red wines with vegetable dishes requires something other than the "red meat, red wine" mindset. In other words, this might not be the time for tannic wines like Cabernet and Nebbiolo to shine, since they scream for high-fat foods (but don't worry, we'll get to a bit of a cheat at the end).
With vegetarian food, we like medium-bodied reds with lots of juicy acid, and no wine embodies those traits better than Sangiovese. Brunello di Montalcino, Rosso di Montalcino, and Chianti Classico are all fantastic choice for vegetarian dishes, especially zucca alla Livornese, which our VP of Wine Eduardo Dingler fell in love with when he worked at Napa's iconic Tra Vigne restaurant. The dish consists of butternut squash, San Marzano tomatoes, and basil, layered and baked like lasagna, and has become a make-at-home mainstay for Eduardo. The glass of mouthwatering Sangiovese he pairs with the dish is, of course, equally essential.
"I love the nature of the pairing, and the regionality of it. The acidity and sweetness of San Marzano tomatoes and the touch of basil are perfectly embraced by the acidity and red-fruited qualities of Chianti Classico." Again, high acid meets high acid, and the results are magical.
Bring on the Burgundy (without the boeuf)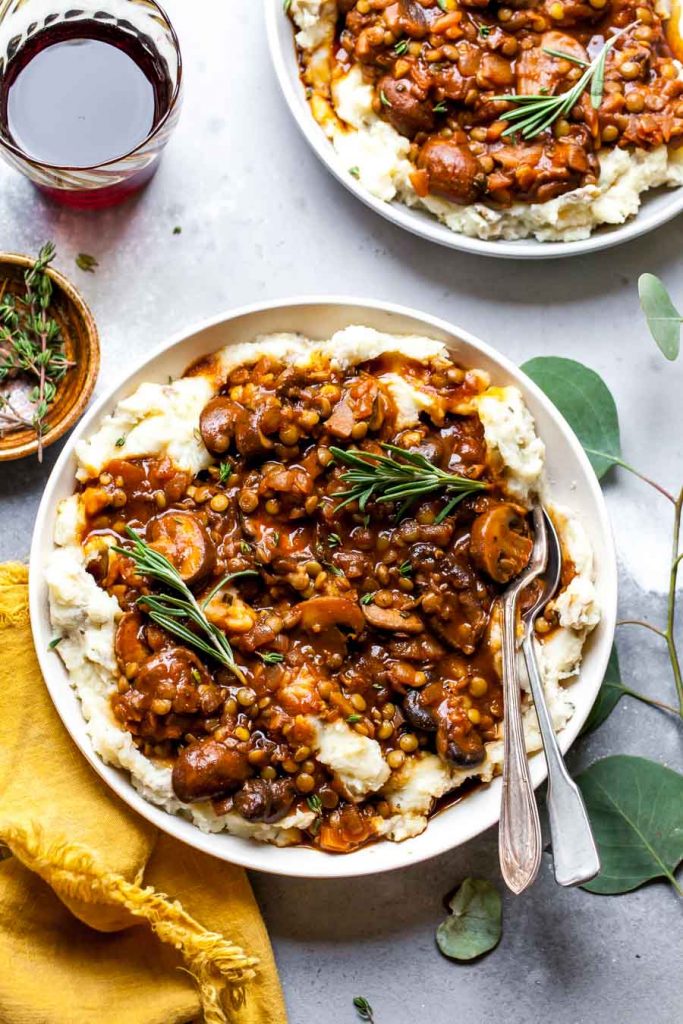 Of course, more muted, earthier dishes can join forces with vibrant wines and create a fantastic pair. Pinot Noir, another red wine that's mild in the tannin department, pairs well with meat free dishes. "The Burgundy trio of beef, mushrooms, and Pinot Noir is just as good as a duo," said Pete Holland, our Head Writer. "I make a mushroom and barley stew, perfectly earthy, started with a simple mire poix and seasoned with sage and thyme. There's next to no fat in the dish—nothing for tannins to take on—so any bright red wine with low tannins is perfect. I like Willamette Valley Pinot Noir, red Burgundy, or even a silky Valtellina."
From B to Z (Black Beans to Zin, of course)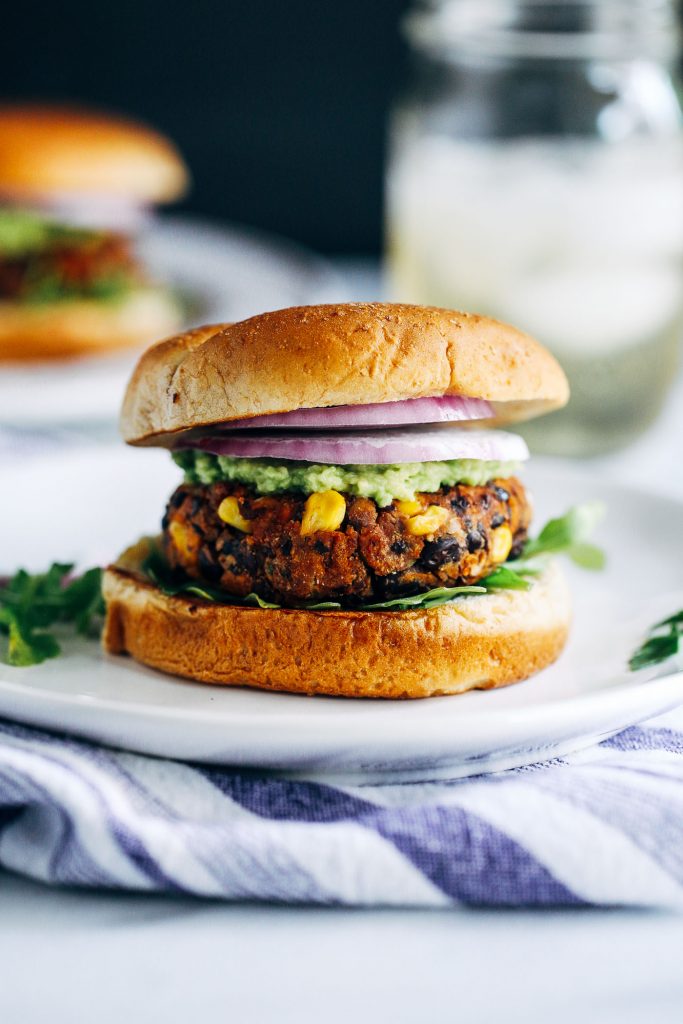 Our editor also runs a tasting room on the weekends, where she proves that some red wine pairings—even some rich ones—can be unbeatable without beef. She delights her red-wine loving guests with a mean homemade black-bean burger and a glass of Beaujolais—or even Primitivo or Zinfandel, depending on the spice level of the burger. 
"Zinfandel has a huge array of fruit flavors—from orange marmalade to raspberries and black currant—and that makes it flexible with the nuanced flavors of a great veggie burger," she explained. "It harmonizes rather than competes with the complex flavors like dried chiles, fresh herbs, aromatic vegetables, and smokey, slow-roasted beans. Especially with the burgers coming off an open fire, it's a win-win."
Call Us a Cab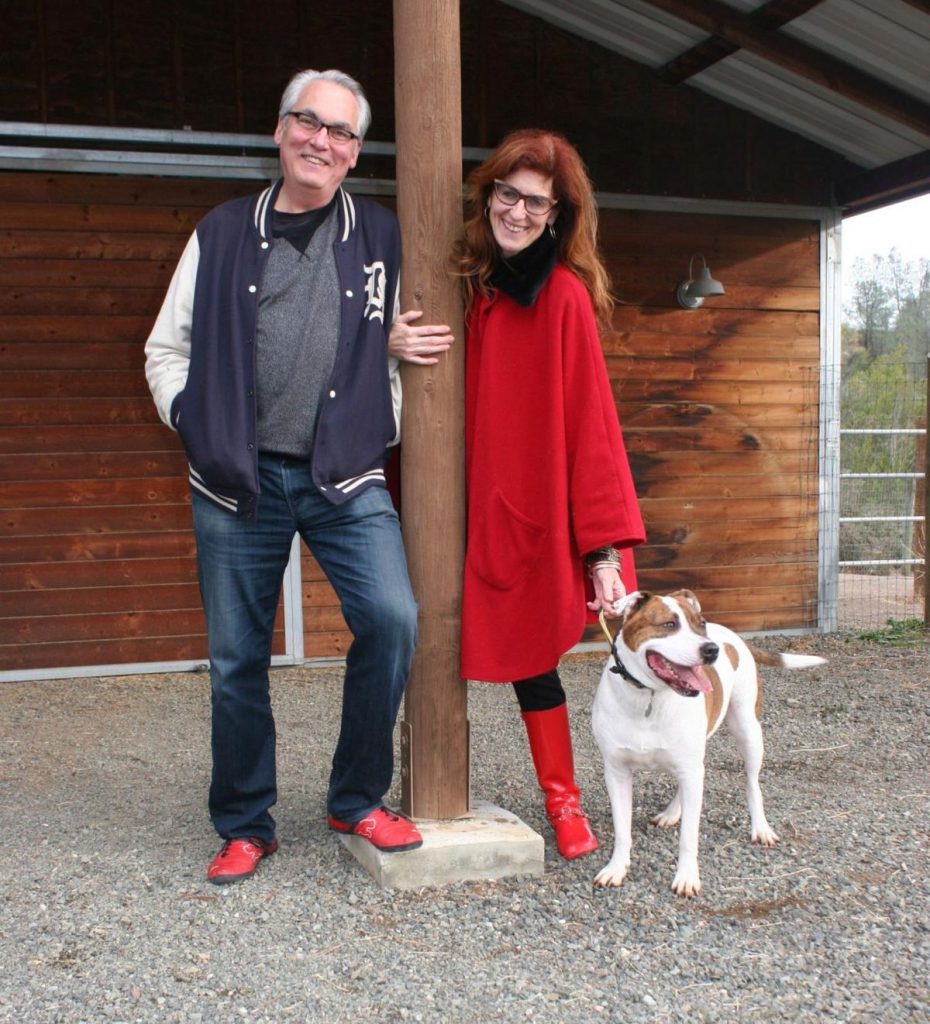 Finally, we couldn't have this conversation without talking to our friend Monica Stevens of 750 Wines, whom Robert M. Parker, Jr. called "the most connected person" he knows in Napa. Monica's one of the most knowledgeable vegetarians between Carneros and Calistoga, a committed animal-lover whose WineaPAWlooza auction—which benefits her nonprofit, Jameson Humane—is one of the hottest tickets on the Napa Valley social calendar every year.
WineaPAWlooza features an all-vegan menu… but we'd wager that most of the collectors who sip $300 Cabernets at the event don't even know that the sliders they're scarfing aren't the real thing. That's thanks to vegetarian substitutes like Beyond Burger, which are a must-have when you're dead-set on a bold red and a burger, but wouldn't mind laying off the bovine.
Thankfully, more and more restaurants are including these options. "Napa Sport has the Beyond Burger, it's totally vegan, and I have that with a big, fat glass of Cabernet," Monica told us, about her regular order at the insider Napa insider steakhouse. Same thing with Gott's Roadside: The Napa institution formerly known as Taylor's has adopted the Impossible burger as a regular menu item. It's great if you're springing for the half-bottle of Shafer Cabernet that's on their menu, or even better if you brought a blockbuster bottle of your own, and are taking advantage of their extremely generous five-dollar corkage fee.
It doesn't matter whether you're a vegetarian, omnivore, flexitarian, or even a dedicated carnivore—we encourage you to keep a few vegetarian go-to dishes close at hand. After all, we believe that the only true dinnertime staple that is never, ever optional… is great wine.