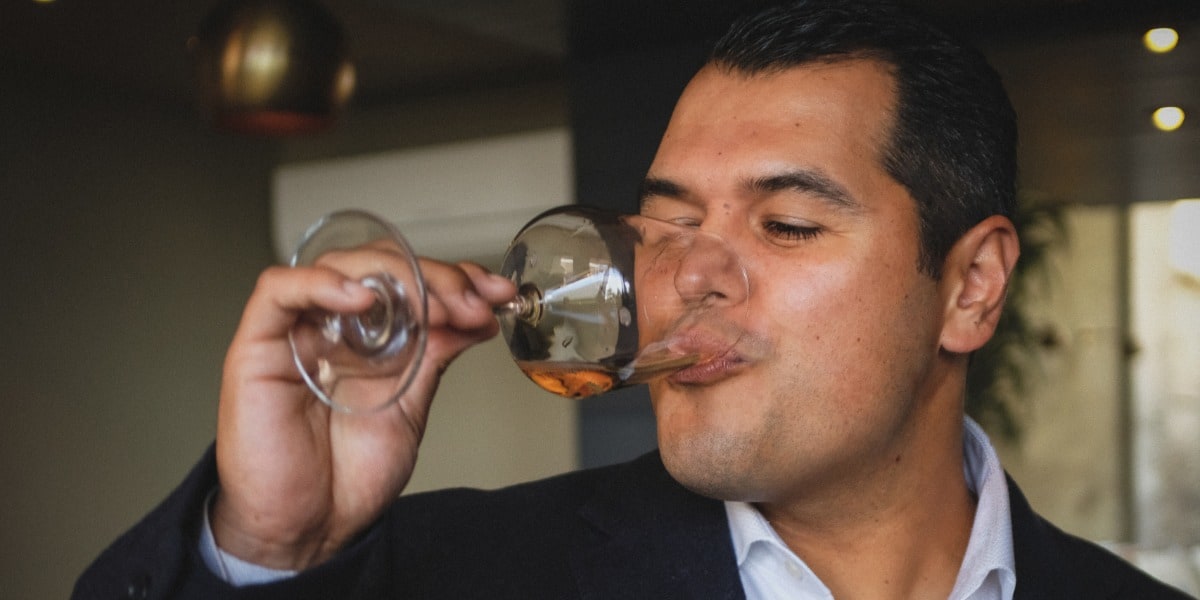 What does a Master Sommelier drink when he's off the clock? Sur Lucero, MS spends his professional life seeking out and curating hard-to-find wines for customers of Wine Access. You can't go wrong with any of his carefully selected wines, but we wanted to know what he's actually drinking at home this fall. So we asked! Here are four wines that Sur is excited to share with family and friends as the weather shifts and foliage begins to change.
"Since I usually host Thanksgiving for the family (I get volunteered since I am the only family member who went to culinary school), I consider the consumption habits of my family and friends! For this reason I will be stocking Three Wine Company's Old Vine Field Blend, due to the historical nature of the holiday, and the rich spicy quality that these vines produce in each glass. 100+ year-old-vine Zinfandel, Mataró, Carignan, Alicante, Petite Sirah, and Malvasia Nero come together on the California landscape that started our rich history of winemaking."
"Sometimes there are producers who create wine where the very sight of the label can represent the pinnacle of an entire growing region. Grosset is that very kind of producer, and sets the bar for the region of Clare Valley, Australia. I have enjoyed 4 bottles out of the case that I have purchased so far, and to be perfectly honest, those bottles have been consumed while watching Sunday football and eating my signature Halibut ceviche with thick tortilla chips."
"It is this time of year in Napa Valley when the leaves turn and the hearty ingredients from the earth come into season during cool autumn nights that I crave Barolo more than ever. Grilled lamb chops with smoked herbs, or braised lamb leg with chestnuts and thyme are only a couple of the excuses I use to enjoy the powerful depth and masculinity of the Nebbiolo grape. Taste and feel how this wine evolves and unfolds over the course of several hours while dinner is being prepared, it's truly a remarkable wine."
"Absolutely no doubt that grower champagne category has rightly received the attention it deserves over the last decade, and in that time span, I have seen several of the ones I love diminish in quality as they have struggled to keep up with demand. The Laherte Freres Blanc de Blancs Brut Nature is my new favorite of 2019 and for very good reason, it over delivers on quality in the category of "Brut Nature." My favorite time to enjoy this wine is a Friday afternoon when I have the whole weekend to look forward to, and I usually crack a bottle with Sunday brunch while enjoying my favorite Triple creme cheese on the planet, Brillat Savarin.
Get your hands on these wines before Sur drinks up our inventory! Cheers to fall!