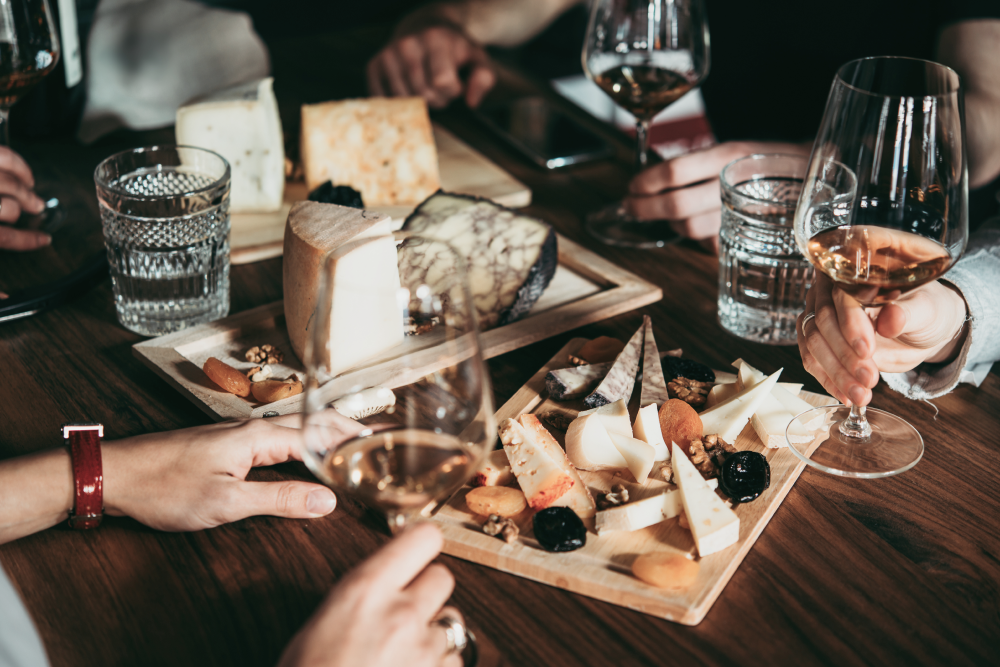 Wine and cheese have been served side by side for centuries because each one elevates the other in fascinating ways. If you find the right pairing, buckle up for a tasting so harmonious, so deliciously complementary, that you'll wonder how you could ever have one without the other.
But finding that perfect combo can be the tricky part. Fortunately, each of our expert wine team members is also a cheese enthusiast—and we've got their favorite pairings right here.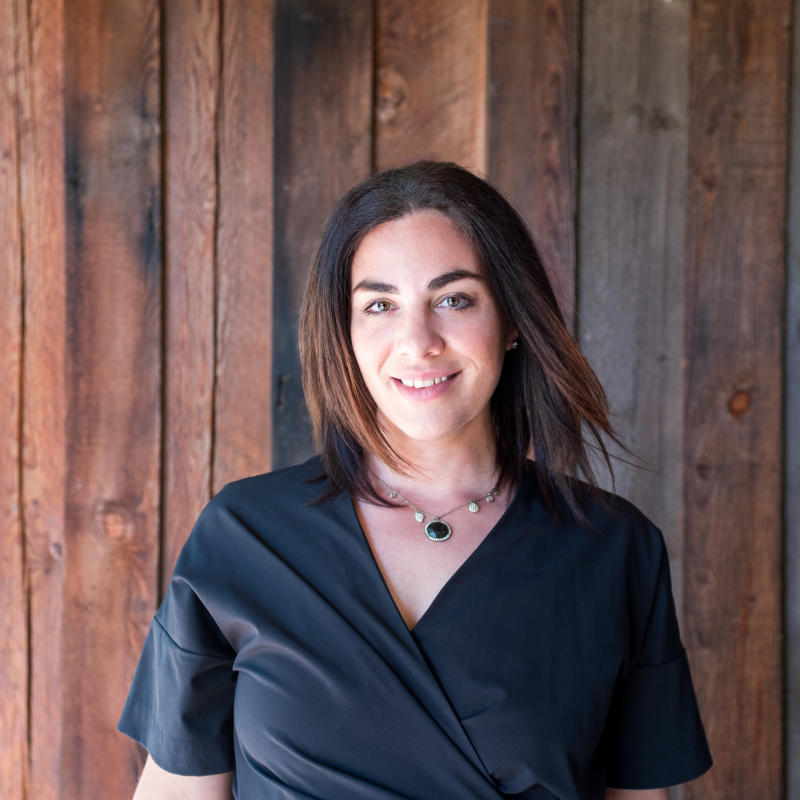 Laura Koffer, Advanced Sommelier:
When I think about pairing wine, I start by asking myself "What would a chef do to enhance the star ingredient?" Creamy burrata has a fresh flavor and rich texture that one might serve with an herbal pesto, spicy olive oil, or simply cracked black pepper. So it shines next to a wine that hits citrusy, herbal, and peppery notes, like a Grüner Veltliner or Verdicchio. The wine brightens and accentuates the cheese's sweetness while refreshing the palate.
Wines:
2020 Weingut Stadt Krems Gruner Veltliner Kremstal
2021 Bisci Verdicchio di Matelica DOC Marche Italy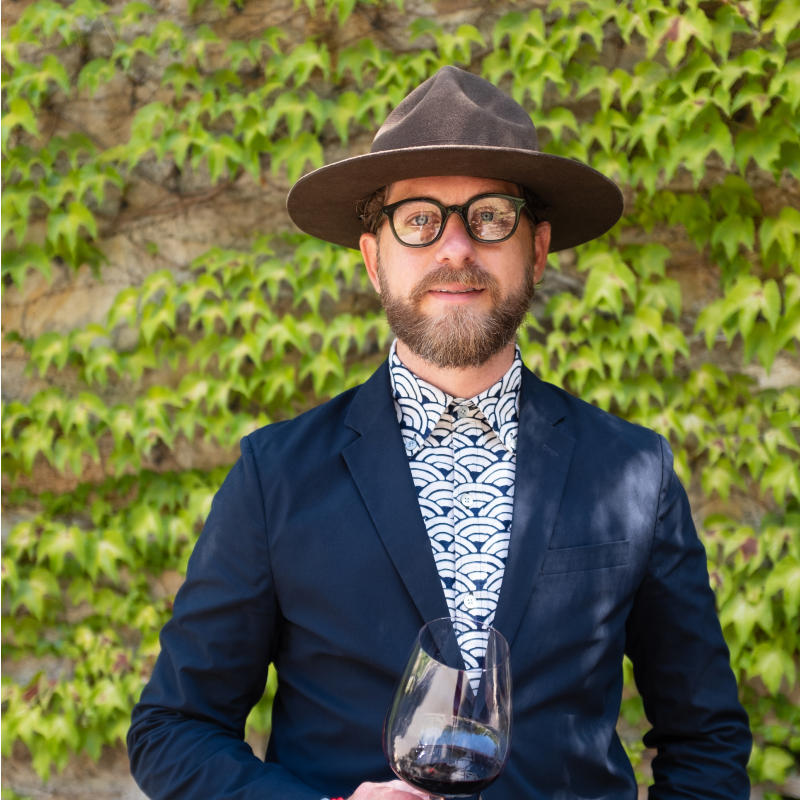 Eduardo Dingler, Wine Judge:
Grana Padano is a magical cheese that provides a rich and elegant experience. The expressive flavors embrace a fruity, bold style of wine—like a Napa Cabernet that boasts big red-fruit and plum notes, along with powerful tannins.
Wines:
2020 River & Vine Cabernet Sauvignon Private Reserve Napa Valley
2019 Dust to Glory Cabernet Sauvignon Napa Valley
2018 Nom de Plume Cabernet Sauvignon Oakville Napa Valley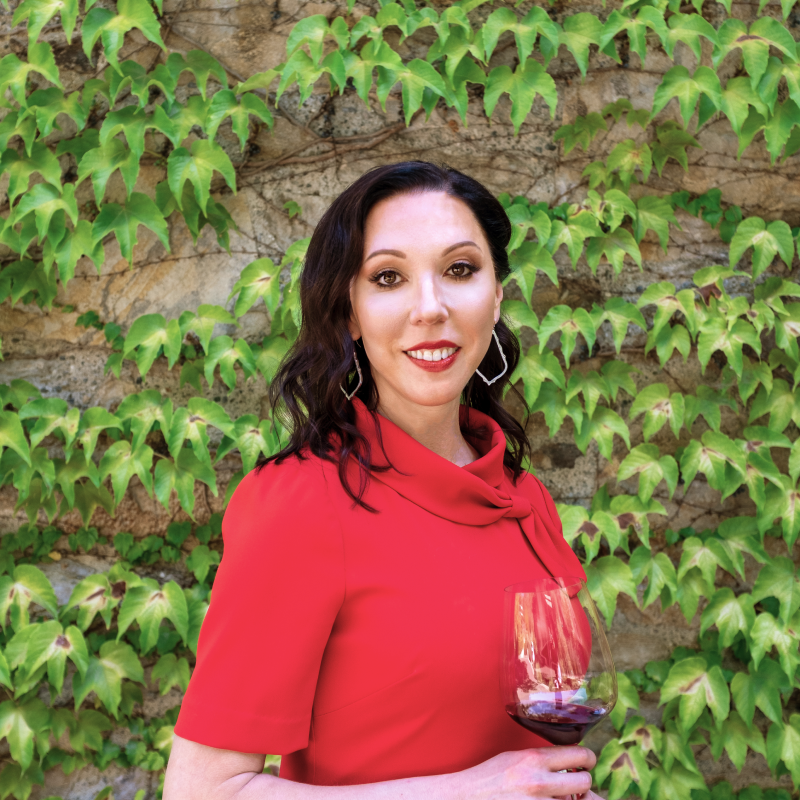 Vanessa Conlin, Master of Wine:
I absolutely love cheese. I could eat it every day. But most of all, I love goat cheese. A great chèvre has the same type of balance I look for in wine—fresh acidity that brightens the creamy texture, and a harmonious combination of grassy and savory notes. My favorite pairing is Sancerre (which also has a high natural acidity) with a chèvre and smoked salmon frittata or a fresh herb salad with caraway-coated goat cheese.
Wines:
2020 Daniel Crochet Sancerre Cuvee Prestige Loire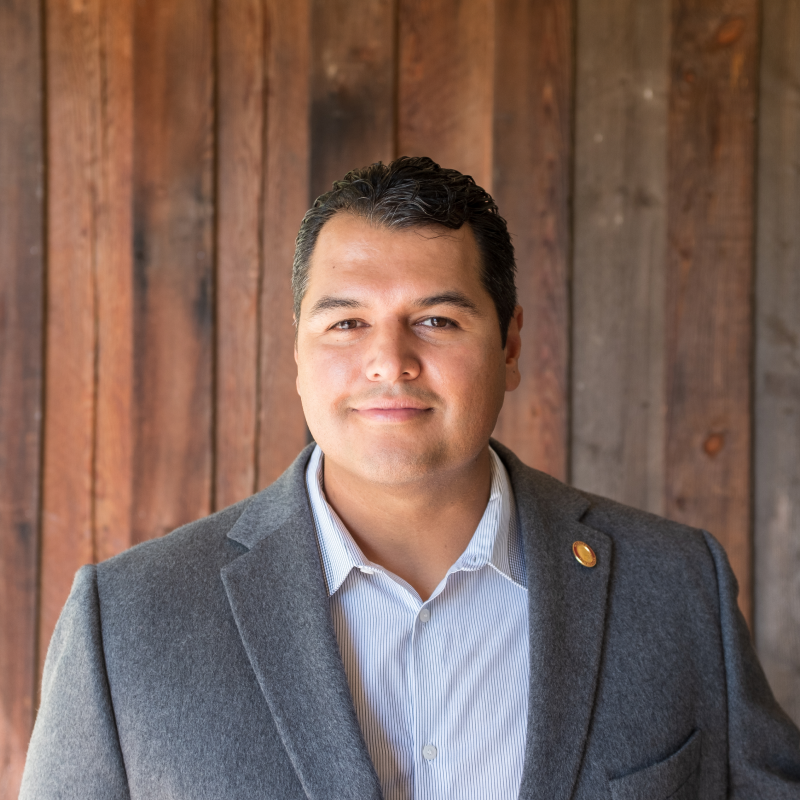 Sur Lucero, Master Sommelier:
I love a local goat cheese from Cypress Grove called Humboldt Fog, and it's almost always in my fridge, along with some richer triple-creams. It's been an instant California classic since it was released a couple of decades ago, showing a chalky, fresh center with a salty, rich, creamy outside as it ripens from the outside in. It's almost like highly elevated cream cheese made from goat's milk, and it is perfect with almost any white wine in the world, especially Chablis!
Wine:
2020 Dampt Freres Eric et Emanuel Dampt Reserve du Domaine Chablis Burgundy