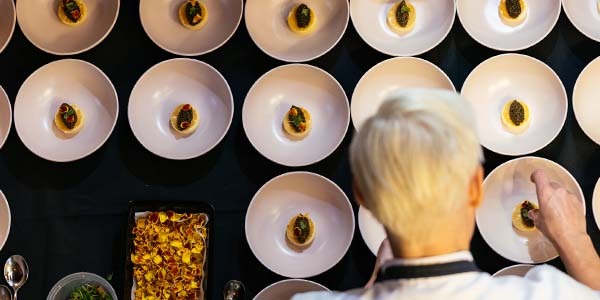 We're still buzzing from last week's trip to Greenville, SC, where we teamed up with Michelin-starred chefs from across the country (representing 11 stars!) for a blockbuster three-night event. It was an honor to choose the perfect wines to accompany some of the most inspiring culinary collaborations we've ever tasted.
Night One
Sushi Noz & COTE
For NYC chefs, one-starred Sushi Noz is the easy choice for where to go for world-class sushi. What's not so easy is getting a seat (just one of eight!) at their Hinoki Counter. We were lucky to watch the Noz team work with the crew from COTE (one-star Korean steakhouse in NYC) to create some unforgettable Far East flavors.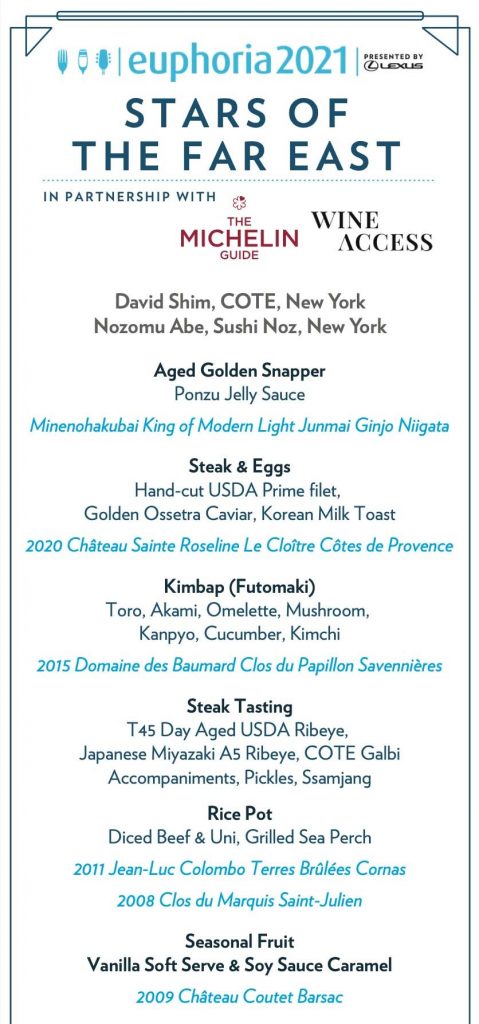 Night Two:
Temporis & Jônt
The second night began with a panel on sustainability, featuring chef Troy Jorge from Chicago's one-star Temporis, chef Ryan Ratino of D.C.'s two-star Jônt (and one-star sister restaurant Bresca), and our own Master of Wine Vanessa Conlin. The two boundlessly creative chefs then alchemized some brand-new dishes and put a new spin on classics: From octopus with nduja to dry-aged duck à la presse, we had a blast coming up with wines to match.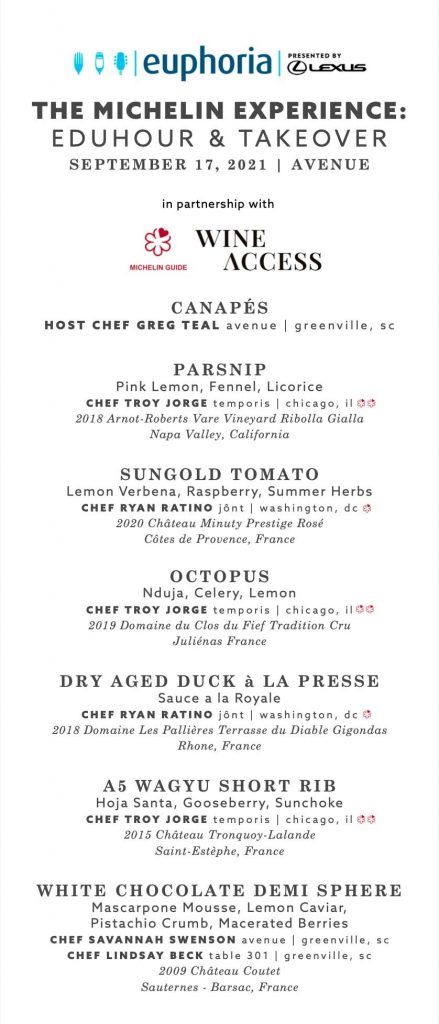 Night Three:
Californios, Sons & Daughters, & Aquavit
Californios, the very first collaborator in our MICHELIN subscription, is the only Mexican restaurant in the world with two stars. Joining forces with fellow SF restaurant Sons & Daughters (one star) and NYC's Aquavit (two stars), they electrified every palate present, with dishes like heirloom corn masa and aguachile, grilled and dried beetroot with bone marrow, and butter-poached cod with crayfish—precisely the kind of creative dishes we love to pair.